With a flair for the dramatic and the representation of glamour and glitz, VH1's reality show, 'RuPaul's Drag Race' has become the pedestal for a number of memorable drag queens. While the show's competitive component adds another enticing element to the segments, it is the relationship between the reality stars that makes fans curious.
In addition to the eclectic blend of fashion and design that sets contestants apart from each other, it is the connection between the entertainment stars that generate extra pomp. Since its premiere in 2009, the show has seen a number of great drag superstars. One of the most lovable couples on the reality television show was Sharon Needles and Alaska. Naturally, fans wonder where is "The Royal Couple" nowadays. Luckily, we've got all the answers!
Alaska and Sharon Needles' RuPaul's Drag Race Journey
Born Aaron Coady in Newton, Iowa, Sharon Needles started working as a drag performer in 2004 in Pittsburgh, Pennsylvania, which is where she adopted her stage name. On the other hand, Alaska, born Justin Andrew Honard, found herself in Pittsburgh incidentally as she had come to stay with her mom for Christmas. However, as luck would have it, Alaska and Sharon Needles ended up meeting in Blue Moon Bar.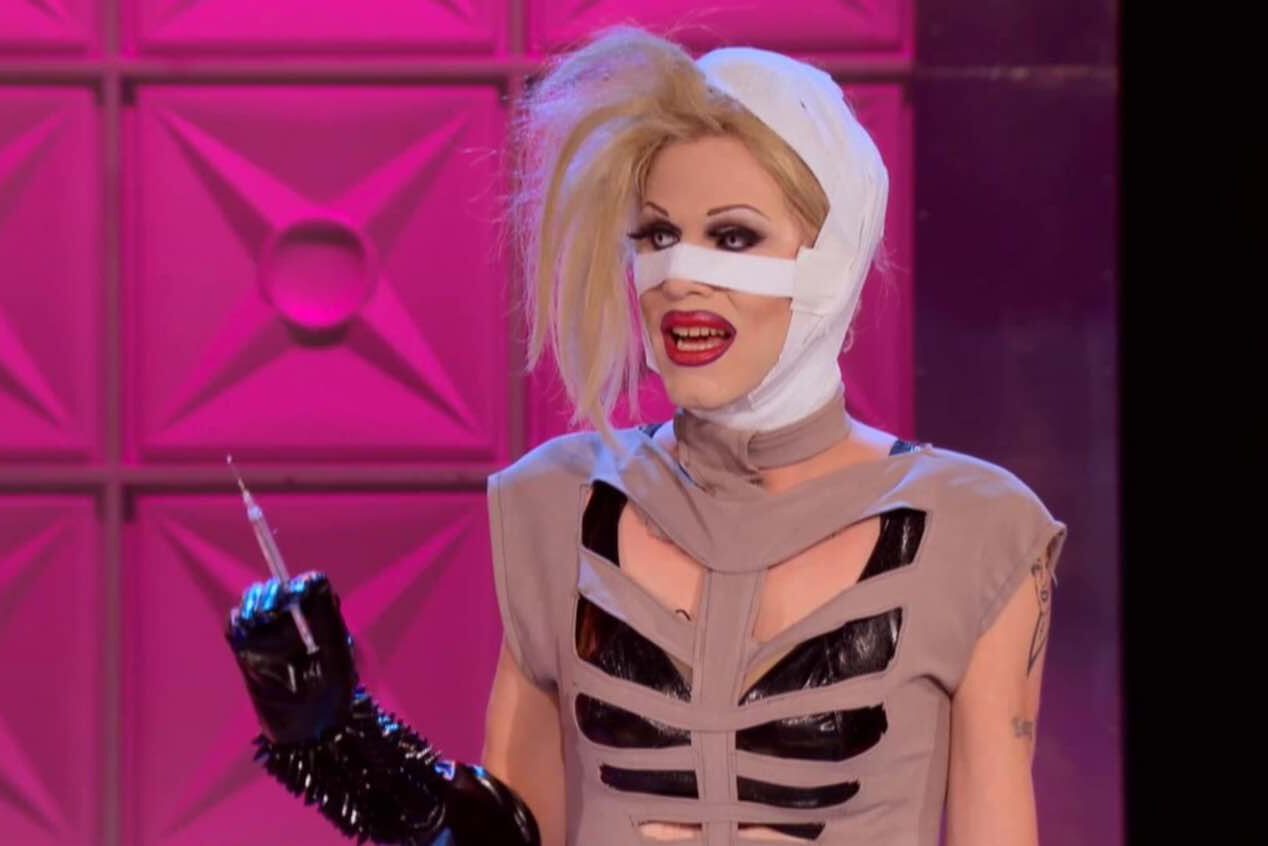 Elucidating the details of their meet-cute in her memoir, Alaska states that despite their different stances on drag, their chemistry was palpable, and sparks between them naturally flew. Shortly after, the couple collaborated with another drag performer and friend and formed their own punk-rock band. Titled Haus of Haunt, Alaska and Sharon Needles' band later transformed into a drag troupe.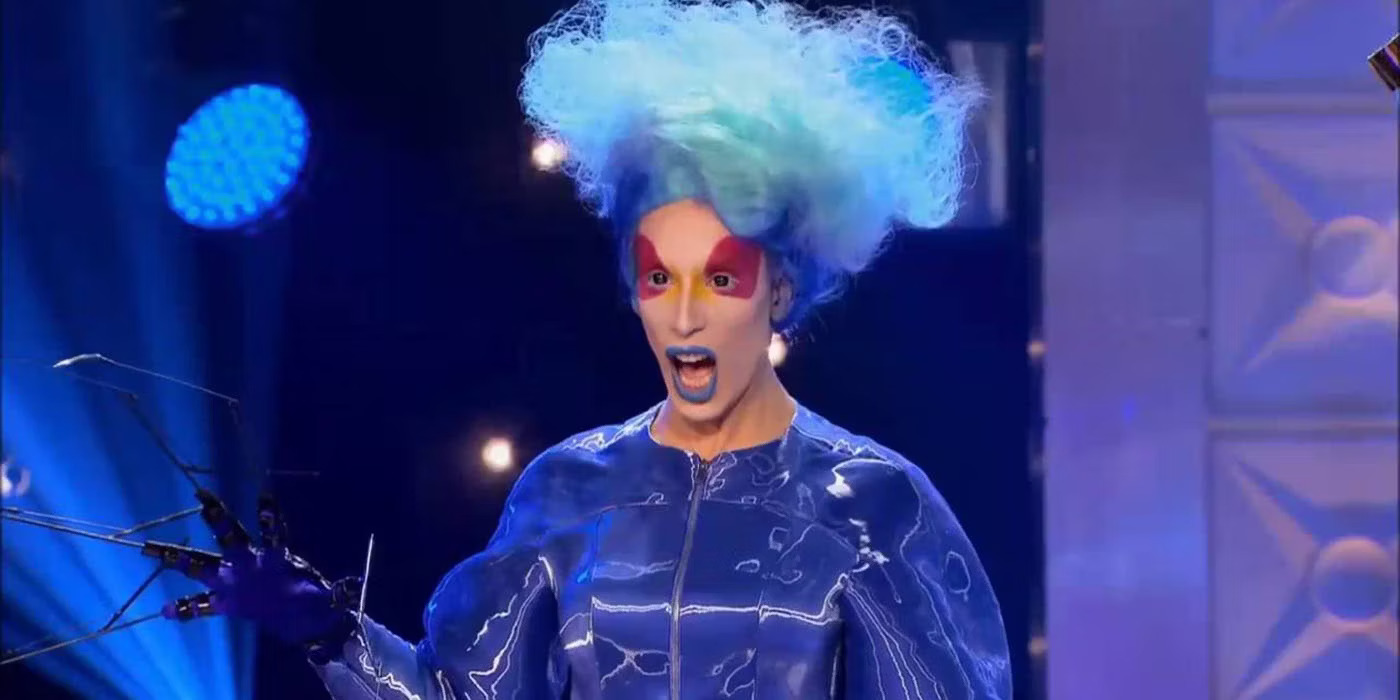 However, when Sharon Needles was selected to join 'RuPaul's Drag Race' season 4, cracks in their relationship began to form. From having to navigate her jealousy or call it quits, Alaska decided to overcome her inner complexities and support her partner. As luck would have it, Sharon won season 4, and Alaska joined the cast in season 5 and stood as runner-up. However, being placed relatively close to each other through professional and personal commitments, several issues began to linger in Alaska and Sharon Needles' relationship, leaving fans to wonder whether the two have made it through.
Are Alaska and Sharon Needles Still Together?
No, Alaska and Sharon Needles are no longer together. The pair split up with each other in 2013 and left many fans aggrieved by their breakup. However, while the two have managed to overcome their personal issues, their split was quite volatile. Alaska had stated in the 'Feast of Fun' podcast that her relationship with Sharon Needles had turned explosive. With a brief struggle with drinking and moving out, the already strained connection between the two even led to a physical altercation. While their fight did not escalate to the point of violence, it was still a tense situation resulting from too much drinking.
However, despite their breakup, the two managed to part on friendly terms and mutually admit that they are better apart than together. The two have managed to create several strides in their personal and professional life as well. Alaska penned her memoir, 'My Name's Yours, What's Alaska?.' She even returned to season 2 of 'RuPaul's Drag Race All Stars' in 2016 and ended up winning the competition thanks to her unyielding grit.
Since then, Alaska has released her music albums and even hosts a podcast titled 'Race Chaser' with fellow Drag Race alumna Willam Belli. She also established and even hosts 'The Drag Queen of the Year Pageant Competition Award Contest Competition.' Additionally, she has her own line of merchandise and hosts another podcast titled, 'Moguls of Media.'
Not without her share of controversies, Sharon Needles has also continued to accentuate her acts and performances as a drag queen. After she parted with Alaska, Sharon embarked on her musical journey. The reality star released her debut album in 2013, titled 'PG-13.' From there on, Sharon Needles released a number of singles and albums that have continued to build her professional feat.
After calling it off with Alaska, Sharon Needles dated a special FX artist named Chad O'Connell. While the two had gotten together in late 2013, their relationship escalated quickly, and the two got engaged in 2015. However, they ultimately broke up in 2020. So, even though Sharon Needles and Alaska called it quits, they continue to excel in their respective careers. Therefore, we continue to wish the artists success and happiness for years to come!