With Nick and Vanessa Lachey as hosts, Netflix's 'Love is Blind' is a reality dating series wherein a set of young and attractive individuals speed date for ten days through a wall in the hopes of finding the love of their lives. If and when they think they've acquired such a match, they get engaged, all without ever seeing their partner face-to-face. This intense and emotional involvement leads to the start of a relationship in the real world, which, as proved by Amber Pike and Matthew Barnett of season 1, can last. So, if you're curious to know the current status of their relationship, we've got you covered.
Amber and Matthew's Love is Blind Journey
As a former tank mechanic who once served in the Georgia Army National Guard, Amber Pike is a steadfast, stubborn, and strong-willed woman who terrified Matthew Barnett (simply called Matt or Barnett) from the moment they first spoke. It was all in a good way, though, because Amber challenged him and his actions to bring out the best in him. However, problems began early on as Barnett dated three women – Amber, Jessica, and LC – and got all of them hoping for a proposal. Ultimately, he got down on one knee for the woman who stole his heart by standing up to him – Amber.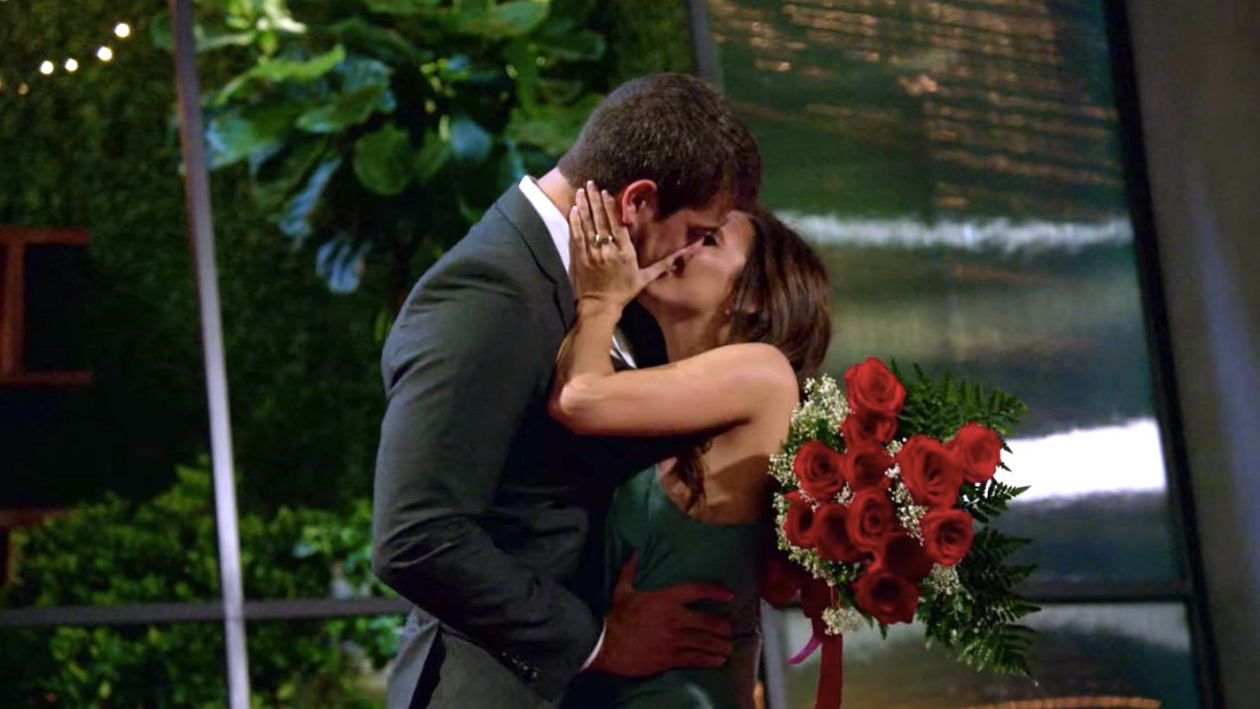 From emotional conversations to physical temptation, everything between Amber and Barnett was present and almost perfect. Their relationship still had issues, but they were primarily external, including Jessica's (who got engaged to Mark) continued flirtations with Barnett and his brother's slight skepticism. The couple decided to pay no heed to these hurdles and even chose to settle Amber's financial affairs later. Sticking to this, even though Barnett stated that he was getting cold feet on their wedding day, he was at the altar, devoting himself to Amber when the time came.
Are Amber and Matthew Still Together?
Yes, Amber Pike and Matthew Barnett are still together and have been married for more than two years. Even after facing a couple of hitches, the couple is stronger and happier than ever. During the reunion special, the pair candidly acknowledged that they had a tough time when the cameras stopped rolling because of their similar "stubborn" and relentless nature, along with their respective expectations. Amber even declared that she had looked up a divorce lawyer, but Barnett quickly added that things got better for them once they learned to compromise and stopped forcing "what we wanted from each other."
Love and understanding helped their relationship stand the test of time. The other matter within The Barnetts' married life that appears to be a big aspect is kids and finances. As Amber explained in 'Love is Blind: After the Altar,' she recently got diagnosed with epilepsy, so she craves to welcome their children soon — while it's still relatively safe. However, since Barnett sold his home to pay off some of her debts and they currently reside in an apartment complex, he wants to wait until things get stable again. Yet, the adorable couple has already started to expand their family by adopting an equally adorable dog named Koda.
To achieve the future they both yearn for, Barnett actively serves as an Assistant Project Manager at a construction business and owns Barnett Social Media LLC., while Amber now works as a waitress. In a recent Instagram post, she also cleared the air by writing, "Yes I know I've gained weight but there is most definitely alcohol in my coozie so let's skip the pregnancy comments…thanks ❤️🥰." Considering all these factors, Amber and Barnett currently seem to love their lives, as made evident from their social media platforms. They never skip a chance to show off their romance through little snapshots of their travels or family.
Read More: Are Giannina and Damian Still Together?