Navigating a relationship can be pretty tough and tricky. It becomes even more challenging when the partners' lifestyles and habits clash on a daily basis. TLC's '90 Day Fiancé' is a study of such cross-border couples who take a challenge to try and settle down within 90 days. Focusing on US citizens and their partners who are foreign nationals, the series charts the foreign partner's arrival on a K-1 visa, which allows the holder to stay on US soil for 90 days, within which they have to marry. Failing to do so will result in them getting sent back to their country.
With the show focusing on a wide variety of couples, some immediately stand out to the audience. Angela Deem and Michael Ilesanmi were one such pair who stood out because of their vast age difference. First appearing on season 2 of '90 Day Fiancé: Before the 90 Days,' the couple soon became quite popular among fans. Let us find out if Angela and Michael are still together, shall we?
Angela and Michael's 90 Day Fiancé Journey
Angela Deem was 52 when she first appeared on season 2 of '90 Day Fiancé: Before the 90 Days.' Her previous marriage was a bad experience, and she did mention that she had lost all faith in the institution. However, when she met Nigerian native Michael Ilesanmi online, Angela started falling for him. Initially, both Michael and Angela lied about their age, with Angela claiming she was 50 and Michael alleging he was 40. Angela also feared getting scammed, since Michael hails from Nigeria, which is infamous for internet fraud.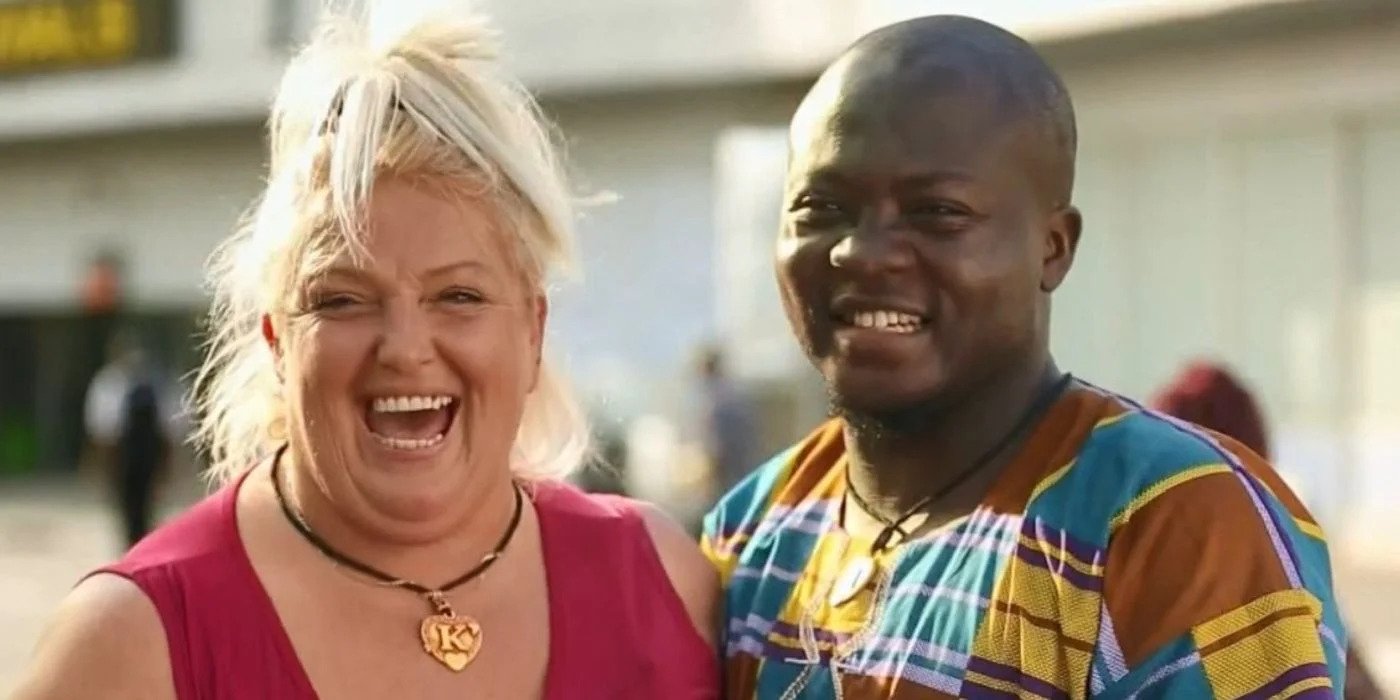 However, once they started getting to know each other, they developed a bond and entered into a relationship. After that, it did not take long for Michael to apply for a K-1 visa. Unfortunately, Michael's visa got denied, and Angela had to fly over to meet him. There were hitches in their relationship right from the very beginning as Angela found out that Michael had cheated on her. She was also very insecure about him and did not like him giving attention to other girls. This insecurity and mistrust gave rise to multiple cracks in their relationship, and the couple was often at loggerheads over minor matters.
Moreover, the pair could not agree on the question of babies and their future plans. With the relationship falling apart, it seemed as if Angela would have to return to the States as a single woman. However, the two ultimately worked things out and reached an understanding. The couple agreed that the love they had for each other was far more important than their petty fights. Finally, Angela and Michael tied the knot in a ceremony in Nigeria in 2020.
Are Angela and Michael Still Together?
Although Angela and Michael have been in some hot water lately, they seem to still be together. The initial year of their marriage was turbulent for both as they repeatedly fought over different things. Moreover, with the cultural difference between them being vast, Michael could not suit himself to someone as opinionated as Angela, which led to even more altercations. The couple also could not see eye on eye on Angela wanting weight loss surgery. Michael was completely against the idea and very open about his displeasure.
On the other hand, Angela was determined about going through with the surgery with or without her husband's support. She even ended up threatening him with divorce, although Michael did not change his mind. Once Angela went through with her surgery, more problems arose as Michael expressed his desire to have a baby. He claimed that he told Angela he wanted a family before marriage, but she did not seem interested. Angela did not want to start a family, which led to another massive fallout.
Throughout her appearance in the show, Angela has received criticism for being rude and verbally abusive towards her husband. With Angela in the US for her surgery and Michael back in Nigeria, the former's trust issues started causing problems again, and she even expressed a desire to hack her husband's phone. Angela also visited a lawyer in the US to inquire about divorce proceedings but later decided not to go forward with it.
However, even with Angela wanting to cut all contact and complaining about Michael being unsupportive, the pair got back together and even shared a few intimate moments on a video call. Michael even suggested that a solution to the baby problem could be him shipping his sperm to the US to be fertilized with Angela's daughter, Skyla's egg. Even though Angela agreed to Michael visiting the fertility clinic to prepare for the procedure, it looked like she gave him the go-ahead just to stop him from bothering her. Angela even addressed the baby situation when with the producers and told them she wished Michael would let it go.
With numerous ups and downs in their relationship, it was difficult for viewers to keep track of it all. However, at present, they do appear to be together and even have a shared Instagram account. Additionally, on July 18, 2020, Angela shared an Instagram post that showed her granddaughter on a video call with Michael. This post led fans to speculate that all might be well between the couple after all. With Angela and Michael trying to make their relationship work, we would like to wish them the best and hope happiness never eludes them in the long run.
Read More: Are Yara Zaya and Jovi Dufren From 90 Day Fiancé Still Together?