Solidifying their road to success and merging their career paths together, YouTube has allowed creators Daniel Anthony Padilla and Lauren "Mykie" Mychal Mountain to grow together. Despite their contrasting content, the duo continues to reign as internet sensations. With comedy sketches and glamor videos, Anthony and Mykie have enthralled countless viewers for years. Naturally, many fans wonder if the two are still together or not. If you're also curious to find out more about their whereabouts, look no further because we've got all the answers right here!
Anthony and Mykie's YouTube Journey
An interviewer, actor and YouTube creator, Anthony rose to fame in 2002 when he created Smosh.com, a website for Flash animations. In 2005, Anthony decided to establish a YouTube channel with Ian Hecox, where the duo produced a number of comedy sketches. This channel paved the road for Anthony and Ian to expand their careers as creators. Mykie, on the other hand, always had an interest in makeup and glamor. In 2014, she took the plunge and launched her channel Glam&Gore, while also juggling freelance jobs at the time. With a specialty in SPX makeup, Mykie soon rose to fame with her transformative makeup skills and tutorials.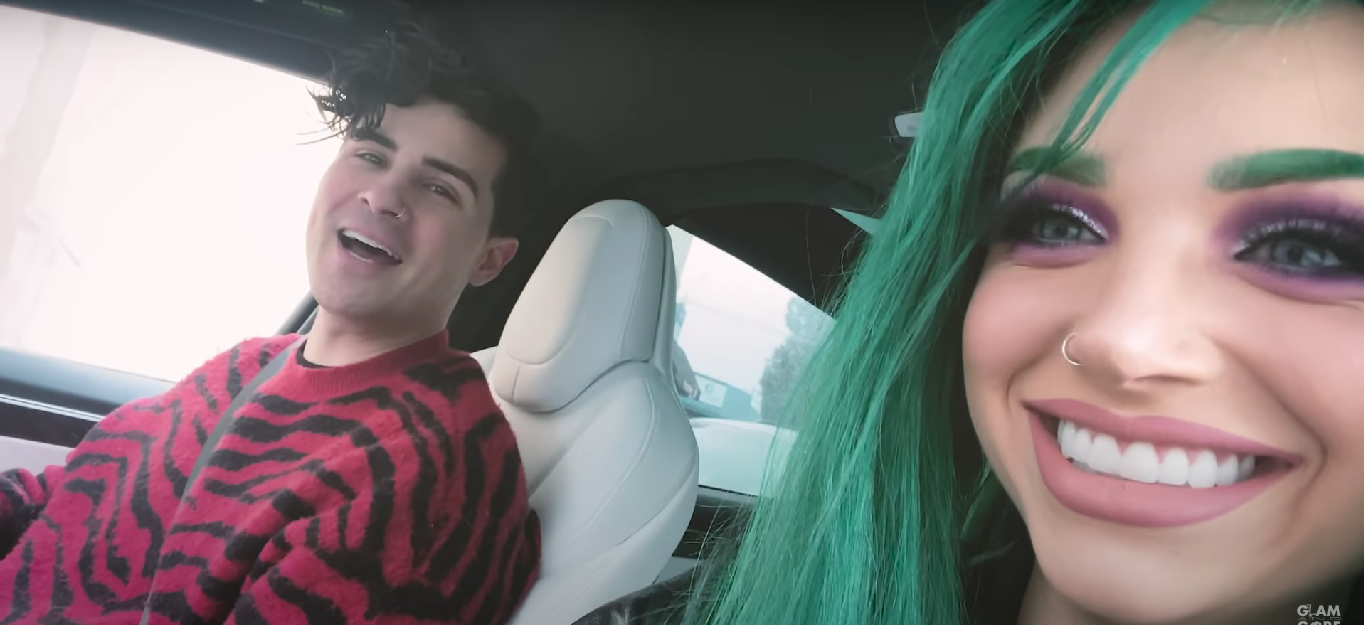 While they continued to acclaim laud for their content on the internet, Mykie and Anthony still struggled to find a partner. Before meeting each other, the duo had been in long-term relationships. Ultimately, these romances fell on different accounts. And so, while the duo had known each other through work for a while, it wasn't till they connected personally that sparks flew, leading them to realize that there is more to their dynamic than friendship. Anthony and Mykie started dating each other in August 2019. However, their rendezvous soon came to a close when they decided to make their romance public later that year. In December 2019, Anthony and Mykie took to Instagram and announced their relationship.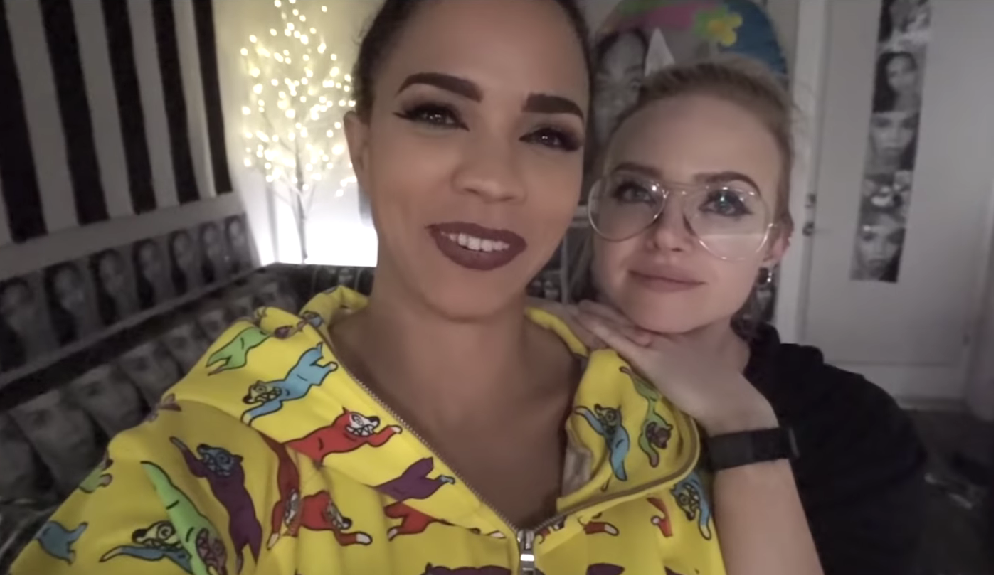 However, a year into their relationship, disaster struck when Mykie became involved in a number of controversies. Spankie Valentine, another YouTube creator and a former friend of Mykie, publicly alleged that the Glam&Gore creator is not what she seems. Spankie took to her channel SWOOP and claimed that Mykie has a history of making racist and homophobic comments publicly and privately. In the video, Spankie showed several texts to substantiate her accusations.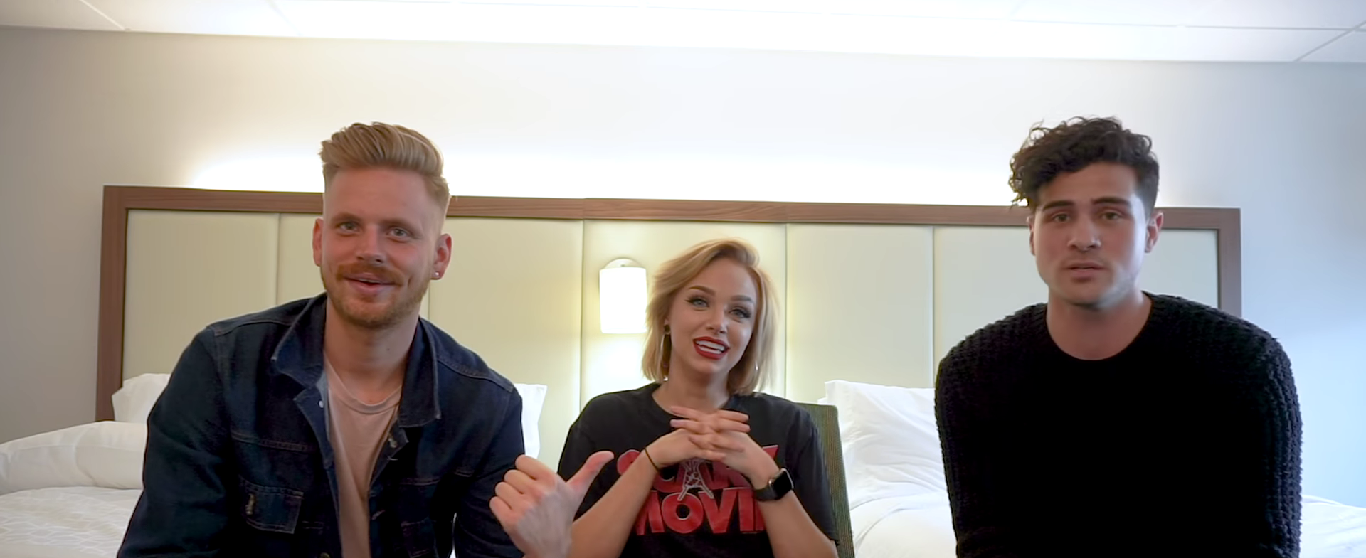 The hour-long expose video elucidated that Mykie has displayed acts of microaggressions against Black people and members of the LGBTQIA+ community. While her professional space had taken a hit, things had gotten bad for Mykie personally as well. Following this issue, Mykie disclosed her physical and mental health issues and decided to step down from the internet for a while. In light of her sabbatical, it was also noticed that she and Anthony no longer engaged with each other online. As such, their seeming absence on the internet led to speculations about their breakup.
Are Anthony and Mykie Still Together?
Yes, Anthony and Mykie are still together. Despite the drama that enveloped Mykie, the duo managed to brave through the issue and come out stronger. After recalibrating her health and working on her health issues, Mykie took to her Instagram to explain her behavior. Detailing her health journey online, Mykie also used her online platform to publicly apologize for her behavior in a since-deleted Instagram story, where she admits that she has been tone-deaf to the struggles of minorities.
Thus, even in the face of such issues, Anthony and Mykie managed to stay strong together. The duo continues to support each other emotionally and also live together in the house they purchased in 2020. Here, the YouTube creators' co-habitants also include Mykie's dogs, Ripley and Creature. On the professional front, the duo continues to accrue viewership on their YouTube channels as well. Post her sabbatical, Mykie has reduced her content on YouTube and now posts once a month.
Similarly, Anthony has also branched out into different fields and has been using new ways to expand his career. In 2020, Anthony established Pressaslike Productions, a company made to develop and create unscripted content. The company currently produces the 'I Spent a Day With..' series. Along with Ian Hecox, the star has also repurchased his channel, Smosh. The duo is now working on producing a series of comedy sketches. As such, Mykie and Anthony are continuously excelling in their path. Naturally, we continue to hope that YouTube stars continue to achieve more success and create more milestones personally and professionally.
Read More: Are Corey and Carmen From YouTube Still Together?