Seasoned fans of the '90 Day' franchise will remember Ed "Big Ed" Brown's first appearance on '90 Day Fiance: Before The 90 Days' season 4. He appeared on the show alongside his then-girlfriend, Rosemarie Vega, and although the two shared a few heartwarming moments, their relationship never quite worked out. Still, Ed remained a regular on the franchise, and viewers were excited when he finally met and started dating Elizabeth "Liz" Woods on '90 Day: The Single Life' season 1. Unfortunately, Ed and Liz's relationship hasn't been a bed of roses, and the two faced numerous obstacles in their journey together. Yet, with the couple's appearance on '90 Day: The Last Resort,' fans have been eager to know if they are still together. Well, fret not because we come bearing answers!
Ed and Liz's 90 Day Fiance Journey
Ed met single mother Liz for the first time while she was working as a manager at his favorite restaurant in San Diego. Although the '90 Day' star seemingly fell in love with Liz from the very moment he laid eyes on her, Ed was extremely hesitant to approach her as he feared rejection. Nonetheless, once he discussed the situation with his friends and dating coach, they encouraged him to speak his mind, and it did not take long for Ed and Liz to build a relationship. Readers will be glad to know that Ed and Liz were pretty happy initially, and the latter wanted to take things slow.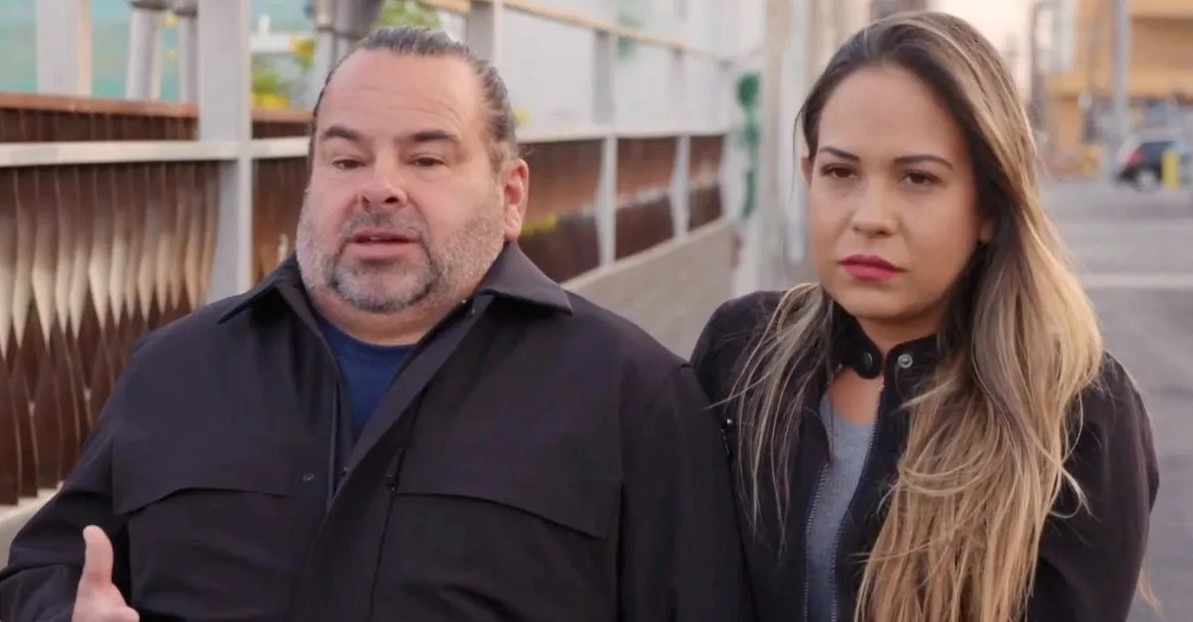 However, Ed had other plans as he asked Liz to accompany him to a wedding after three dates and even pressured her to meet his family, including his daughter, sister, and brother. Liz was not ready for a rushed relationship, and even though she introduced Ed to her grandparents after knowing him for about two months, the couple broke up soon after. The break-up was pretty tough on Ed as he felt lost without Liz by his side. In fact, he tried to move on by going out to parties and multiple dates, which is how he met a Mexican native named Kaory.
While one of Ed's friends initially introduced him to Kaory, the '90 Day' star built up a close connection with her and even traveled to Mexico to meet her in person. Yet, despite being with Kaory, Ed soon realized it would be impossible to fill the vacuum Liz had left in his life. Around this time, the reality star's dog passed away, and when Ed saw that Liz had sent a flower arrangement to console him, he reached out to her, and the two resumed their relationship. In September 2021, a few months after Ed and Liz rekindled their romance, engagement rumors began doing the rounds.
Fans claimed they saw the couple clubbing together, and Liz even had a diamond ring on her finger. The rumor was eventually confirmed in November of the same year, and Ed mentioned that he wasted no time in proposing since being away from Liz made him realize how much she meant to him. Nevertheless, the news about Liz and Ed getting back together did not sit well with Ed's family, and the couple also found themselves embroiled in several altercations, including a massive fight just hours before their engagement party. Still, the two gradually managed to meet each other halfway, and they even planned to move out of San Diego.
Are Ed Brown and Elizabeth Woods Still Together?
Despite Ed and Liz's determination to make their relationship work, fate did not appear to be on their side, as the couple mentioned they had broken up in September 2022. Besides, around the same time, sources claimed Ed tried to reconnect with his ex-girlfriend, Rosemarie Vega, and was even exploring an Asian dating site. However, Ed and Liz could not stay away for long, and the couple seems to be going strong since their last patch-up in December 2022.
While the two post numerous pictures of each other on social media, Ed even celebrated his wife's birthday in May 2023 with an adorable caption, where he wrote, "Liz what a ride it has been you give my life purpose and meaning and stress lol but I love you to the moon and back happy 31 my baby..!" On the other hand, Liz mentioned that it was wonderful how they could be silly together, and with the couple now exploring a brighter future, we wish them the best for the years to come
Read More: Are Wayne and Holly From 90 Day Fiancé Still Together?