Among the various couples featured in '90 Day: The Last Resort,' season 1, the story of Jovi Dufren and Yara Zaya is certainly an intriguing one. Since they first appeared as a couple together in the '90 Day Fiancé,' the two have often been in the limelight due to the various conflicts they had to overcome, though they have certainly had their fair share of heartwarming moments. Their time in the latest show of the famous TLC franchise has only added to the world's curiosity about whether or not the two are still with each other. Luckily, we are here to share what we know about the same!
Jovi and Yara's 90 Day Fiancé Journey
The first time viewers met Jovi Dufren and Yara Zaya was during the eighth installment of '90 Day Fiancé.' The former had to travel across the world for his job, which allowed him to meet the Ukrainian beauty. Having connected through an online app, they first met each other in Budapest, Hungary. Soon enough, Yara left Kyiv, Ukraine, behind to travel to New Orleans, Louisiana, and start her new life with Jovi.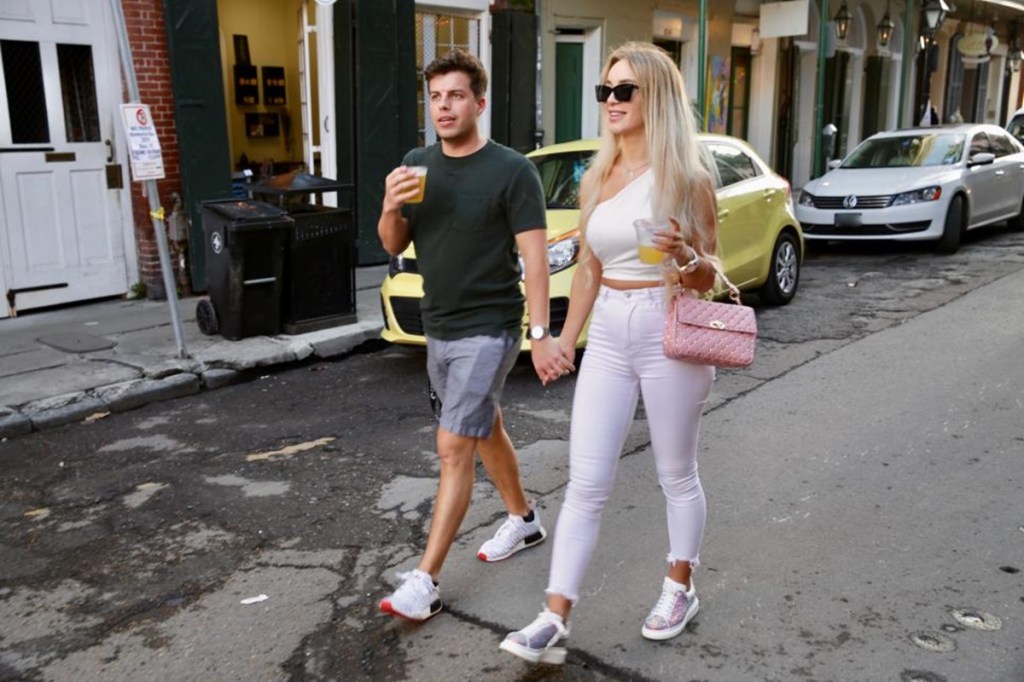 The transition was hard for Yara, given that Jovi often had to travel away for work, leaving her alone in a completely new environment. The couple also had fights about Jovi's inclination for parties, which Yara was not a huge fan of. Slowly but surely, Yara was able to create her new life in the USA and was happily surprised to discover that she was pregnant. The news certainly blindsided Jovi after he returned home, but he soon joined Yara in her happiness.
Despite their disagreements over exactly how the wedding should go, Jovi and Yara did seem happy at the altar while getting wed by an Elvis Presley impersonator in Las Vegas, Nevada. Soon enough, the happy couple welcomed their daughter Mylah into the world. They then went on to be a part of '90 Day Fiancé: Happily Ever After?' season 6, which documented their struggles with parenthood and newlywed life.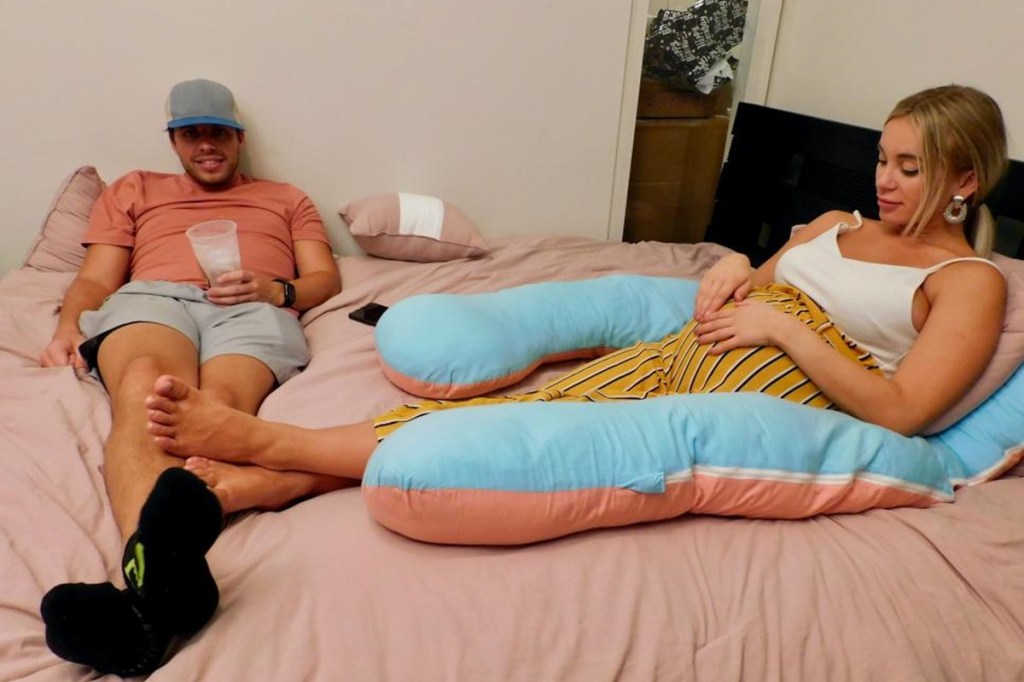 Not long after, Jovi and Yara appeared in '90 Day Diaries,' which detailed their Texas trip to be safe from Hurricane Ida. With the start of the Russian-Ukraine conflict in 2022, Yara was highly worried about her family and was eager to meet up with her mother, who had sought refuge in the Czech Republic. This is well-documented in '90 Day Fiance: Happily Ever After?' season 7. Ultimately, the family of three traveled to Europe to help Yara's mother, though a conversation about a potential second baby did make things a bit heated.
When Jovi and Yara appeared in '90 Day: The Last Resort' season 1, fans could not help but wonder why exactly the two had joined the show, only to learn that the topic of a second baby had created cracks in their relationship. Yara admitted that she had started to take birth control pills secretly in order to ensure that she did not get pregnant when she didn't want to. Additionally, Jovi's partying ways seemed to be weighing Yara down more than ever.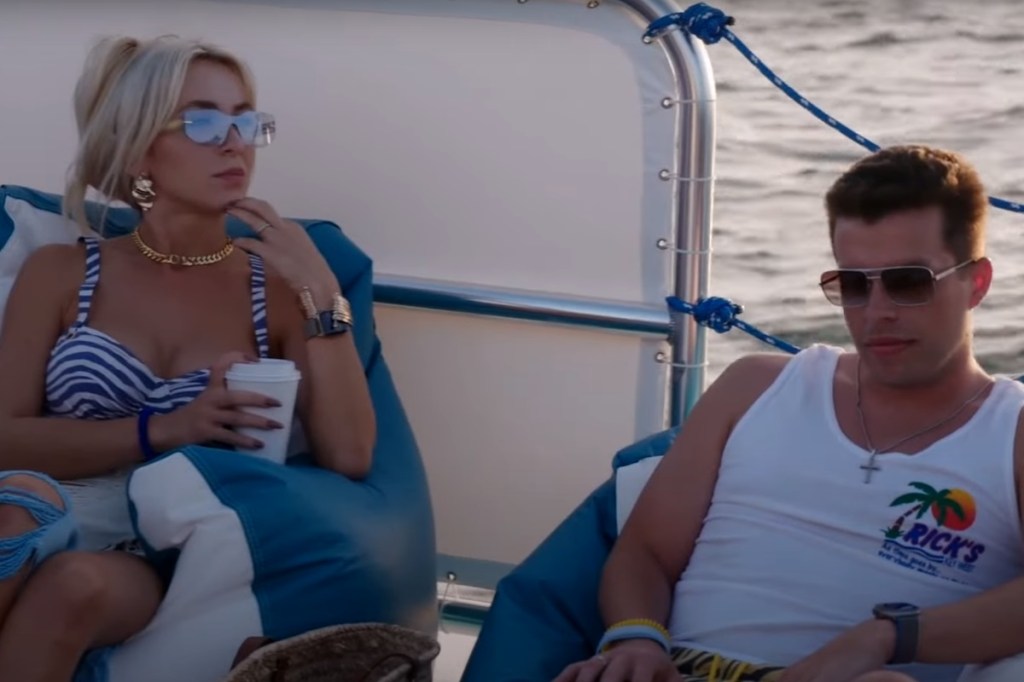 Things came to a head for Jovi and Yara after the former had joined the other guys on a trip to a strip club. Yara was far from happy about learning about the outing and was shocked when she got to know from Ed Brown that Jovi had apparently been texting one of the dancers he had met at the club. Her words seemed to indicate that it was a part of a repeating pattern. The ensuing conversation left Yara drained and unsure about her future with Jovi.
Are Jovi and Yara Still Together?
After Jovi and Yara's fight on the boat about the former's trip to the strip club, things took a downward turn. The Ukrainian citizen remained unsure about whether or not she wanted to remain with Jovi. The two did end up having an honest conversation, with Yara explaining how Jovi talking to other women made her insecure about herself and her relationship with him. While it seemed obvious that she was trying her level best to keep their family together, she was not happy to be treated in a manner she considered disrespectful.
During the re-commitment ceremony, Yara decided to stay with Jovi with a promise that the two would continue to keep an open line of communication. From their recent social media activity, it seems obvious that the couple is still together and is always happy to spend time with their daughter, Mylah. This has certainly made fans of the two quite glad, with many hopeful that they will be able to continue moving forward and resolve any and all issues that might come their way in a respectful manner.
Read More: Ed and Liz: Is the 90 Day Fiancé Couple Still Together?