Among the various couples that have been a part of TLC's '90 Day Fiancé' franchise, Edward "Big Ed" Brown and Elizabeth "Liz" Woods are perhaps the best known. After all, the ups and downs of their relationship have always captivated the public, who are always eager to see if the two will ever find a resolution to their ever-increasing conflicts. When the two appeared in TLC's '90 Day: The Last Resort,' fans knew for sure that this just might be what the two needed. So, are the two still together after their latest television appearance? Let's explore and find out.
Ed and Liz's 90 Day Fiancé Journey
The first time the world meets Ed Brown is when he makes an appearance in season 4 of '90 Day Fiancé: Before The 90 Days.' His relationship with Rosemarie "Rose" Vega became quite popular during his trip to the Philippines. However, the two did end up breaking up, resulting in Ed once again looking for a new partner. When the reality TV star met waitress Liz Woods in a restaurant, it seemed like fate was working its charm. Their meeting in early 2021 soon led to a relationship that we first became aware of through '90 Day: The Single Life' season 1.
Ed and Liz went on to appear in '90 Day Bares All,' which indicated that not all might be well between the two, as evident by the fact that they had broken up by the end of '90 Day: The Single Life' season 1. However, in early November 2021, the couple shared that they had reconnected during the shoot of the second season and had gotten engaged. While many doubts were thrown their way during the filming of the '90 Day: The Single Life' season 2, Ed and Liz continued to defend their relationship.
Not long after, Ed and Liz made their appearance in '90 Day Fiancé: Happily Ever After?' season 7. However, the couple was once again faced with many problems. During their engagement party, Ed accused Liz of not only hiding the details of her past relationship with another woman but also of cheating on him. Ultimately, Liz left her engagement ring behind, and Ed announced that their engagement was over.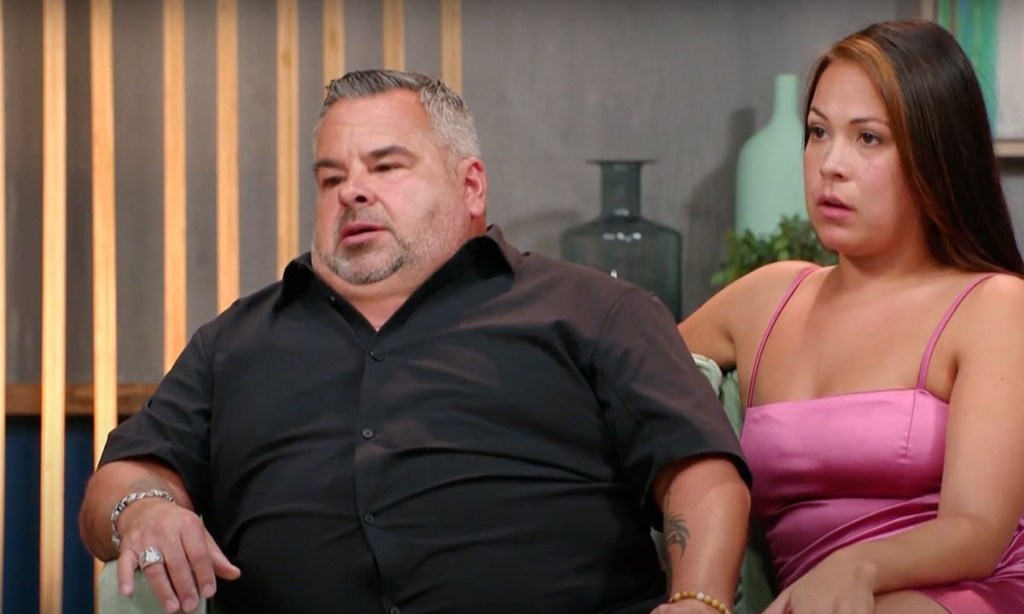 Not to the surprise of many, Ed and Liz got together once more but broke up again when it was discovered that Ed was talking to Rose Vega and many other women. This was apparently the 11th time the two had broken up, and it was also featured in '90 Day Fiancé: Happily Ever After?' season 7. However, it became evident that the couple had patched up things again. While celebrating some happy occasions together, Ed and Liz seemed to be making positive strides in their relationship.
When it was revealed that Ed and Liz would be a part of '90 Day: The Last Resort,' many could not help but wonder just how things would go. The presence of therapy sessions in the latest spinoff of the '90 Day Fiancé' gave many people hope that the featured couples might be able to find healthy resolutions to their problems. It seemed that during the filing of the show, Ed and Liz were still engaged and were trying to take full advantage of the opportunity that was presented to them.
Are Ed and Liz Still Together?
All the positive work that Ed Brown and Liz Woods were doing during their time in '90 Day: The Last Resort' season 1 seemed to come to a halt after an argument between Ed and Jovi Dufren. The tow had gotten into an altercation after Ed had revealed to everyone that Jovi was texting another woman behind Yara Zaya's back. During this fight, Liz entered the fight in Ed's support and voiced her agreement to his words wholeheartedly.
However, when Ed and Liz were alone, later on, the former complained that he did not want Liz fighting his battles as it made him look "weak." This confused and infuriated Liz, who felt like all the forward steps that they had taken were of no use. Till before the re-commitment ceremony, she remained on the fence about whether or not she wanted to remain with ed but ultimately chose to stay by his side. According to a now-deleted marriage website, there have been speculations that Ed and Liz actually got married on August 29, 2023, though the reality TV stars have yet to confirm or deny this piece of news.
Read More: Jovi and Yara: Is the 90 Day Fiancé Couple Still Together?