Netflix's 'Love is Blind' is a popular reality series that people love worldwide. With its unique format, entertaining storylines, and dramatic moments, the dating series has cemented its place in many hearts. Needless to say, fans are always eager to learn as much as they can about the various participants, especially if the featured couples could continue their on-screen relationships in the real world. Season 4's Bliss Poureetezadi and Zack Goytowski certainly gained many admirers, given that they went on a path that few had ventured before them. If you are curious whether or not these two are still together, here is what we know about the same!
Bliss Poureetezadi and Zack Goytowski's Love is Blind Journey
Soon after Bliss and Zack entered the Netflix social experiment, they could not help but fall for each other. After the latter initially introduced himself as a supposed stripper named "Zack Attack,' he clarified that it was not really true. Zack shared that his mother raised him by herself and used to work as a stripper to make ends meet. Since her passing, he had been single-mindedly focused on his career but craved his own family.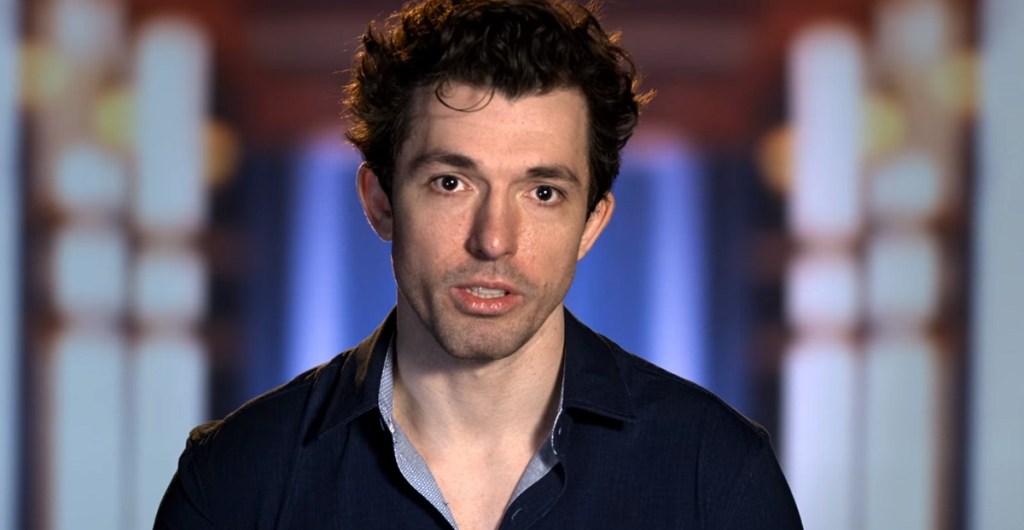 Inspired by Zack's story and his strength of character, Bliss was happy to go on future dates with him. They both bonded on the fact that their respective mothers had dedicated Lee Ann Womack's beloved song, 'I Hope You Dance,' to their children. Moments like these built up their connection, and Bliss even took the initiative to bake Zack some cupcakes for his birthday. However, seeing her baking prompted Irina Solomonova, who was also dating him then, to maybe do something for her potential partner and ask Bliss for a candle.
Feeling "icky," the latter refused to share and was afraid that her surprise for Zack would be ruined by Irina, who would meet with him soon. When Bliss and Zack met on the latter's birthday, he expressed how much he appreciated the gesture and talked about how Irina had told him they had gotten into an argument. Bliss stated that she was unhappy with the latter's actions, which she labeled "mean and sabotaging." When Zack shared that he could see himself falling for either her or Irina, she wondered if she could trust his judgment of people's character if that were the case.
On their next date, Bliss and Zack started talking about their families, and the former shared that her father did not like any of her exes. When asked the reason behind it, she shared that her father did not think they were good enough for her, something that he would probably never think about anyone. This upset Zack as he had often been judged by the families of people he loved because of the circumstances surrounding his upbringing, and he wanted to be accepted by his future wife's family.
After much thought, Zack decided to propose to Irina, though he was distraught that he had to leave Bliss behind. However, they broke up following their disastrous trip to Mexico. Once he returned home, Zack met Bliss and stated that he had made the wrong choice and knew she agreed with him. The two continued back and forth, with the latter admitting that it hurt that Zack had chosen to propose to someone else. At the end of their meeting, Zack wondered if they could meet again, to which Bliss replied, "We'll see."
Shortly Bliss and Zack met up a couple of times and enjoyed spending time with each. Though they continued to fall for each other, it did seem to bother Bliss that she was not Zack's initial choice for a fiancé. Shortly afterward, after getting to know each other better, Zack proposed to Bliss after a romantic date out on a boat, which the latter happily agreed to. However, she still seemed a bit insecure about the timing of the same, despite Zack assuring her that he loved her with all his heart.
After getting engaged, the time came for Bliss and Zack to meet each other's family and friends. The latter's family absolutely adored Bliss and were quite happy about her engagement with the criminal defense lawyer. Meanwhile, Bliss' mother also had a similar mindset and even stated that she would be glad to be a maternal figure in Zack's life. This, in particular, was a sentiment that he, as well as us, could not help but be happy about. However, Bliss' father did not seem to be of a similar mindset, but his daughter remained firm about her decision regarding marriage.
Are Bliss Poureetezadi and Zack Goytowski Still Together?
When the time came for Bliss and Zack to prove their love at the altar, both of them agreed to marry each other and could not help but bask in the glow of their affection for their partners. In the reunion episode of 'Love is Blind,' season 4, the couple shared that they were still happily married, and they have made much progress in regards to strengthening their bond and moving past the hurts caused in the initial days of their relationship.
Based in and around Seattle, Washington, the couple seems to be thriving in their respective lives. Zack continues to work as a Criminal Defense Lawyer, while Bliss is a Program Manager. The latter adores her cat Blythe and dog Ash and is quite fond of traveling.
Read More: Are Irina and Zack From Love is Blind Still Together?