Few reality TV fans have not heard about Netflix's 'Love is Blind.' The show's unique format and exciting turn of events keep the viewers coming back for more each season. The love stories created through this social experiment are enough to warm or break your heart. Season 4's pairing of Irina Solomonova and Zack Goytowski was no different, as they formed a beautiful connection and got engaged but did have many problems after that. Naturally, people are curious whether or not the two lovebirds are still together, and we are here to share what we know about the same!
Irina Solomonova and Zack Goytowski's Love is Blind Journey
Entering the fourth season of the Netflix dating show, Irina and Zack hoped to find someone who would accept them entirely. The show's format provided a unique opportunity for the former as she had apparently been teased a lot in the past for her acne and still bore some acne scars. Initially worried about what this would mean for her love life, Irina soon realized that she would never be happy with someone who judged her because of her perceived physical faults.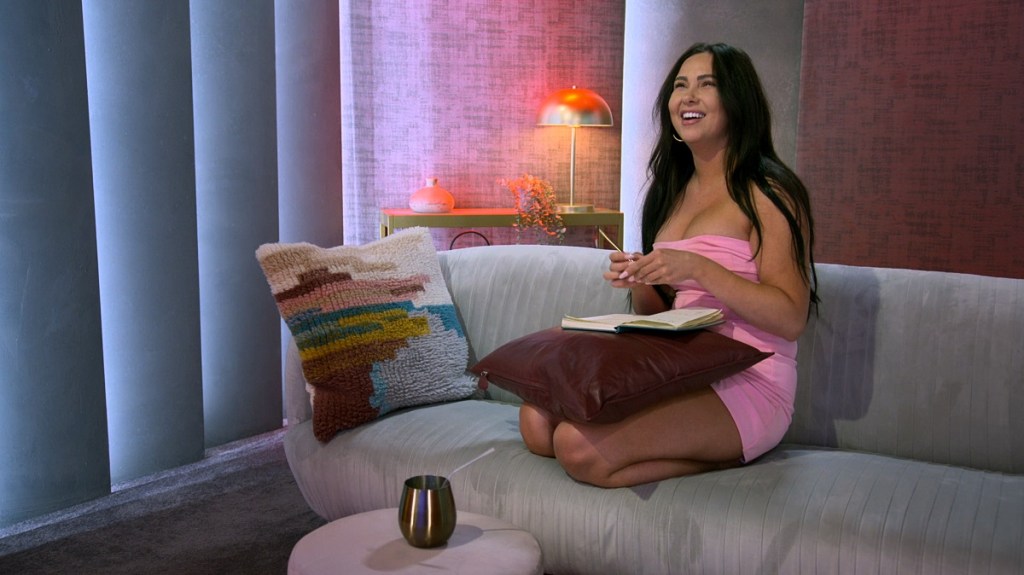 On the other hand, Zack took a unique approach to address one of the most significant issues he wanted to be tackled. Entering the pods, one of the first things he would often tell his potential partners was that he was a stripper named "Zack Attack." His reason behind saying this was not simply a joke, as he later shared that he grew up alongside his single mother, who worked hard as a stripper to earn money. The reality TV participant shared that he often saw how upset his mother would be that she sometimes didn't have the money for the necessities.
Zack divulged that since his mother passed away, he has worked with a single-minded determination but now craves a family of his own. However, there were apparently instances in the past where he was judged heavily by the family of the people whom he loved simply because of how he was brought up. Given his candid and earnest nature, Zack created meaningful bonds with Irina and Bliss Poureetezadi. The former even shared how her family immigrated from Russia, so she often had Christmases without gifts and didn't have every luxury as a child.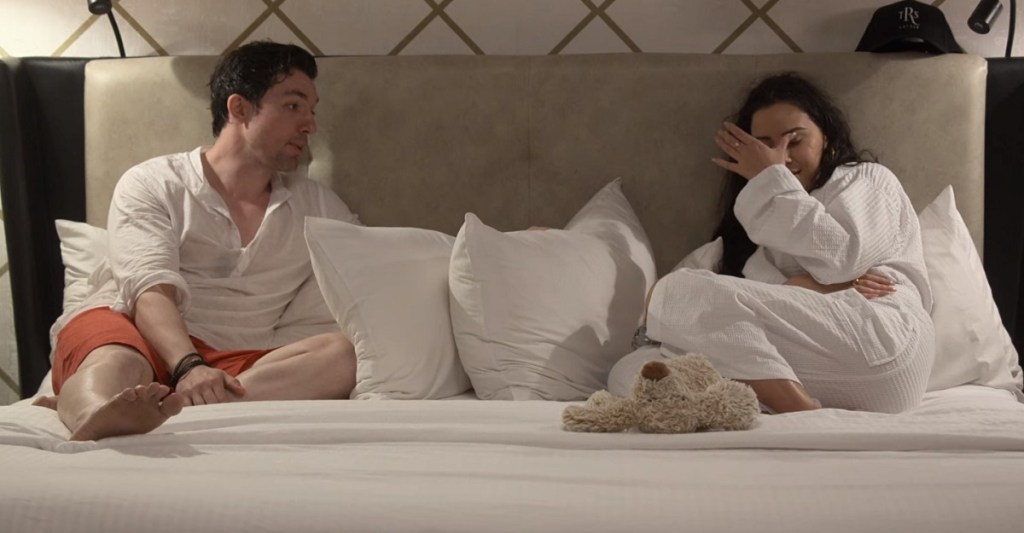 As the experiment continued, Zack started falling for both Irina and Bliss but for different reasons. On his birthday, the latter decided to bake him some cupcakes, which Irina saw and realized that she, too, had a date with him but had not thought of a gift. The reality TV star asked Bliss if she could have a candle, which led to an argument between the two. When the time came for Irina to talk to Zack in the pods, she spoke about her fight.
Initially confused about who to choose as his life partner, Zack proposed to Irina with a heartfelt song. He was firm in his statement that while she could come off as "mean" and had a more "vicious" undertone than him, he knew that she had a deep heart. However, when Irina and Zack met, things started going south. Just after seeing her now-fiance for the first time, the former commented that he looked like a "cartoon character."
This troubled Zack, as he was unsure if it was good. Even during their getaway to Mexico, there was an evident physical distance between them, and their conversations had become stilted. After meeting other couples, Irina shared with Micah Lussier that she would feel "icky" when Zack tried to touch her and did not find him attractive.
Are Irina Solomonova and Zack Goytowski Still Together?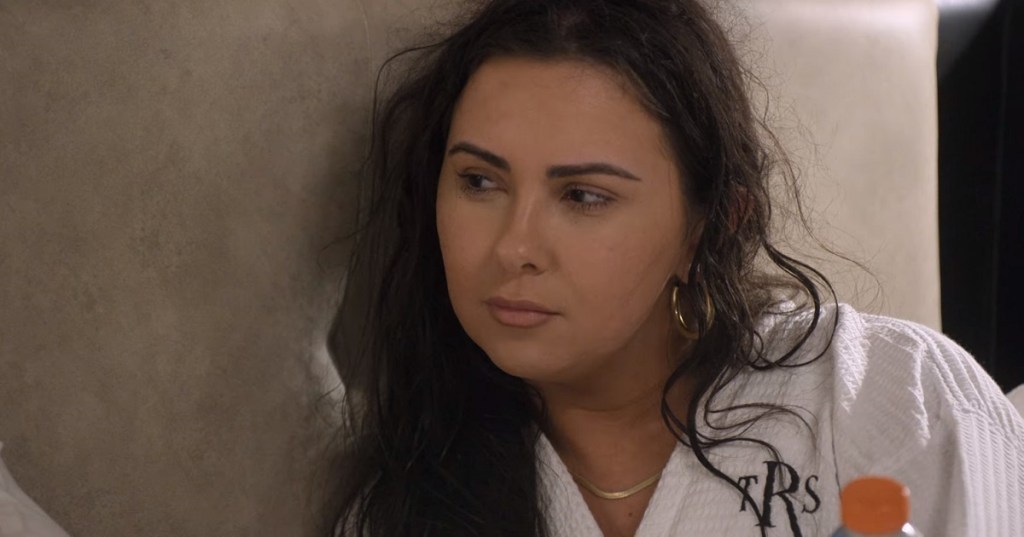 No, Irina and Zack are not together anymore. Following their turbulent time in Mexico, the two had a discussion where they admitted that it might be better for them if they broke up. One of the main reasons behind this was that she was not physically attracted to her partner and had been wondering about Paul Peden, Micah's partner, who seemed to be just her type. The lack of communication had also bothered Zack, who confessed that he had been ready to split the third day after they met. Still, Irina jokingly commented that she had actually wanted to do so just after they met.
Given that Zack met Bliss after returning home, he is likely looking forward to pursuing the connection he had formed with her. Whether or not this particular pairing will have a better ending remains to be seen. Currently, Zack continues to work as a Criminal Defense Lawyer and even has a brown belt in Brazilian Jiu-Jitsu. Meanwhile, Irina is the Founder of Solo Collective, an event-planning organization. Besides, she is a Shift Lead at Joey Restaurant Group in Bellevue, Washington.
Read More: Are Bliss and Zack From Love is Blind Still Together?