Going head to head as veterans and rookies, 'The Challenge' follows two teams competing against each other to win the ultimate title. Since its premiere in 1998, the MTV reality television show created by Mary-Ellis Bunim and Jonathan Murray has featured a number of contestants competing in challenges, overcoming conflicts, and trying to avoid drama and scandal. Like its predecessors, the show's fifteenth season also brought something unique.
The contestants compete in two teams and try to avoid the elimination challenges known as the 'Gauntlet.' Alternatively titled 'Real World/Road Rules Challenge: The Gauntlet III,' season 15 of the MTV reality show featured Brad Fiorenza and Tori Hall, whose chemistry enthralled many. So, if you're also wondering if the couple has managed to keep the spark alive years later, look no further because we've got all the answers you're looking for!
Brad and Tori's The Challenge Journey
At 22, former Miss Teen US, Victoria Marie Hall or Tori Hall, came to 'The Challenge' to win and create lifelong memories. Things changed fast when she met Brad Fiorenza, who was 28 at the time. Even though Brad and Tori competed on opposing teams throughout the show, their chemistry grew, and it didn't take long for Brad and Tori to make things official.
In 2009, Brad and Tori reappeared on another season of 'The Challenge' alternatively titled, 'Real World/Road Rules Challenge: The Duel 2.' While their chemistry and endearing relationship made people swoon, it wasn't until the reunion episode that they revealed a surprising announcement. To everyone's surprise, Brad and Tori revealed they were engaged. While their courtship on the MTV reality show had led them to find each other, few had expected the duo to get engaged so quickly.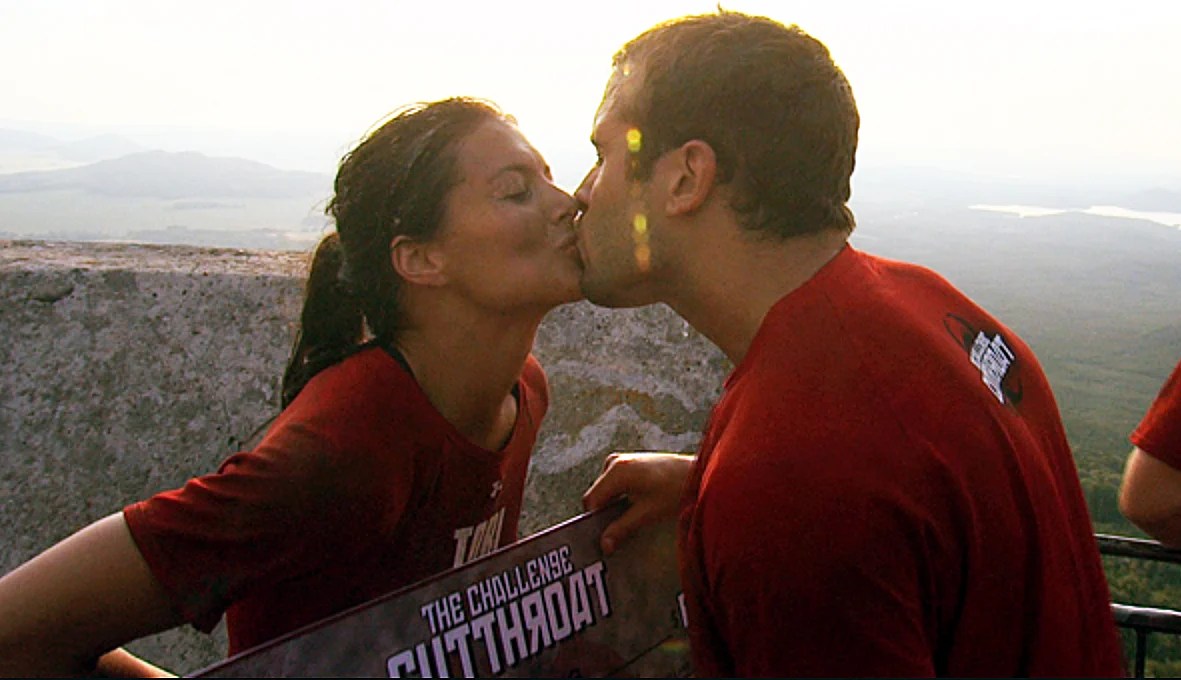 Tori would fawn over the possibility of their ideal future on the show. The former Miss Teen USA dreamt of a future wherein Brad would give up television and take up a full-time job to support their family. The duo tied the knot on April 12, 2010, and appeared on 'The Challenge: Cutthroat' as husband and wife. Not just this, Brad and Tori made it to the winning team and walked away with $40,000 each. Shortly after this, Brad and Tori welcomed their son Brady in 2011. In 2015, the couple welcomed another boy named Chase.
Are Brad and Tori Still Together?
No, Brad Fiorenza and Tori Hall are no longer together. While the couple's whirlwind romance had led to marriage and even children, their relationship couldn't survive, and the two decided to call it quits seven years after they first met on 'The Challenge' in 2008. In an interview with US Weekly, Tori went on to justify that while she had given a third of her life to Brad, she had met him when she was quite young. Moreover, as their relationship progressed and the couple gave birth to their two children, they realized their kids were the only thing they agreed about.
In 2015, the couple parted ways officially and finalized their divorce in 2016. However, despite their separation, the duo has tried to make things work for their children. Even so, the ensuing years haven't been without issues. Brad has often taken to Twitter to express his opinions on childcare without directly mentioning Tori. He said, "Kids are not possessions; they are people. If you teach your kids to dislike one parent, even if you were raised that way, it's like telling them they are half bad. In my opinion, that is child abuse and not negotiable."
Brad has also expressed his dislike for Tori's decision to move the children out of Tennessee. Since their divorce, Brad and Tori have taken different paths. After winning 'The Challenge' in 2010, Tori has stayed away from reality television and continues to focus on her life and children. The former entertainment star started dating sports and entertainment attorney Dusty Gwinn in January 2020, and the couple got married one month after getting engaged. The duo welcomed their children, a boy and a girl, in September 2021 and November 2022, respectively.
Dusty Gwinn also has a daughter, and now the family of seven regularly shares snippets of their life on Instagram. On the other hand, Brad has returned to claim his space on reality television. After his divorce from Tori, Brad returned to the 31st season of 'The Challenge: Vendettas' and fell for Britni Thornton, a fellow cast member on the show. However, the duo parted ended up separating a year into their relationship, and Brad Fiorenza is now single. In addition to his stint on reality television, Brad has also worked as an insurance agent, a DJ and even a personal trainer. So, even though Brad and Tori have taken different paths, we continue to wish them the best in their future endeavours!
Read More: Are Nelson and Olivia from The Challenge Still Together?