Basketball is loved everywhere, and the players are idolized for their achievements, but what goes on in the lives of women who are their biggest support system? VH1's 'Basketball Wives' gives us a peek into the life of famous basketball athletes. Former NBA player Jason Maxiell and his wife Brandi were the talk of the fifth season of the reality show due to the disputes in their marriage. So, have they resolved their differences or gone their separate ways? Let's take a closer look at their relationship.
Brandi and Jason's Basketball Wives Journey
Entrepreneur and reality TV star Brandi met the former NBA star Jason Maxiell in high school. She became a main cast member of 'Basketball Wives' season 3, where the duo went through some common yet troubling problems faced by several married couples. One such example is that Brandi, an ovarian cancer survivor, was unsure whether she had time to have another baby, so she and Jason visited a fertility specialist to seek help.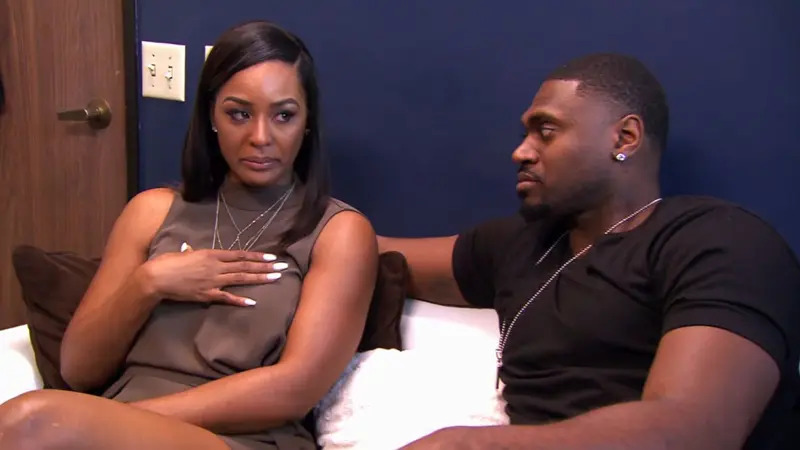 Jason had admitted to cheating on her with multiple women throughout their relationship. They turned to couples therapy to reform their marriage and fill the cracks in the walls. The viewers speculated if the two were going to split because Brandi's best friend, Malaysia, was going through a divorce which could have influenced her decision. So, after all the controversy that sparked following Jason's confession, did Brandi hold on to their relationship, or was it the end of their marriage?
Are Brandi and Jason Still Together?
Yes, Brandi and Jason are still together. The couple appeared on an episode of 'Fix My Life' where Jason admitted to cheating on Brandi with 50 women. According to her, Jason was losing his temper when Iyalna Vanzant was straightforward about the pain he caused his wife. However, Brandi was adamant about giving their relationship a new life and going to therapy with her husband. The two were high school sweethearts, and that could perhaps be one of the reasons behind her decision to forgive the infidelity.
In DeDe's Dope Podcast, she acknowledged the issue and explained further why she chose not to divorce him. She admitted to being weirded out by the number 50 and how he specifically remembered the number. Brandi also opened up about the revelations in her therapy. She said, " It was just the perception, the edit of how it was and everything. I mean to know my husband; he's a good guy."
She was raw about her feelings and want she went through while discovering that she had been cheated on, while also describing what drove her husband to take such actions. She voiced, " I was humiliated, I'm not gonna lie. And one thing that I did learn from her is that she was like, 'It's something deeper. He needs to know his father; he needs counseling. It was drinking, and then too; it was retirement. He didn't know how to handle that,"
As of now, they've continued to be awesome parents to their child, Jason II, and live together as a wholesome family. After her decision, the duo was subjected to a lot of backlashes, but we must create a safe space for them to traverse their relationship without the fear of judgment.
Read More: Is Basket Ball Wife Real or Scipted?