MTV's 'Real World: Skeletons' is the 30th season of the reality television series 'Real World,' which focuses on a group of diverse strangers living together for several months. The season featured a total of seven people, among which Rhode Island fitness fanatic Bruno Bettencourt and his relationship with camera-shy Carla Duca became the highlight of the season. The pair piqued the audience's interest in their rocky on-and-off relationship, and naturally, fans are curious to know what happened since 2015 and if the pair are still together.
Bruno and Carla's Real World: Skeletons Journey
Bruno Bettencourt appeared to have spiced things up in the house with co-star Sylvia when he first entered the house. The two had a good time till Carla Duco entered the picture. Bruno and Carla reportedly met each other in a bar one night back in 2014, and the pair formed a real connection. Though fans speculated the Carla phase to be a mere fling, the pair proved it to be wrong and showed their audiences that they were in it for the long haul. The pair shared adorable moments together where Bruno reportedly said on the show that he loved kissing her and "Carla is a better kisser than Sylvia."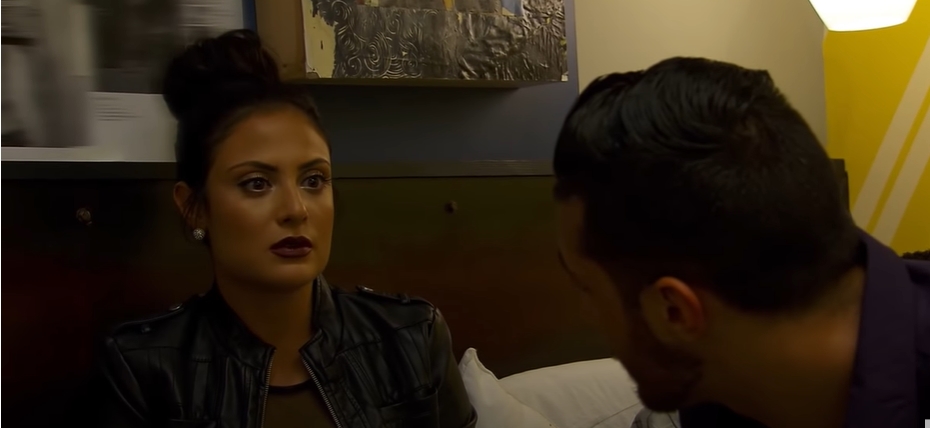 What started as a mere attraction soon became something much more serious; however, their relationship was not free from struggles. Bruno Bettencourt had battled with anger issues since childhood, which caused several rifts in his relationship with Carla. Though she was camera-shy and preferred to stay out of frame, we got glimpses of their relationship turning downhill. In one instance, they even broke off over a silly reason about bill payment.
Bruno had planned a romantic date for Carla, and when the bill came, she wanted to pay, which he didn't like and insisted that he pays because he is a man. Eventually, he did pay the bill, and once they got back to the house, the fight continued, after which he asked Carla to leave out of anger. Let's find out if they were able to reconcile and whether they are still together after years.
Are Bruno and Carla Still Together?
Sadly, Bruno and Carla are no longer together. The couple reportedly split after dating on and off for a year. Though we are unsure as to what caused the final split, we can make an assumption that differences in opinions could've been the main reason. Bruno got back in the dating game shortly after when he dated Ashley Kelsey, another 'Real World' alumni from season 26. The pair also reportedly broke up. Bruno faced challenges on his journey after his appearance on the show, where he was homeless for a while and "lived in his jeep."
He also appeared on another reality TV show, 'Challenge: Invasion of the Champions.' Currently, Bruno is leading a private life off-social media, and we sincerely hope he is doing well. Carla, on the other hand, is happy in her relationship with Michael Yacko and is set to tie the knot in March 2023. She is working as a successful makeup artist, and we wish her a happily ever after with her soon-to-be-husband.
Read More: Are Johnny and Avery From The Real World Still Together?