'The Real Word' is a reality show where seven strangers live in the public eye as we eavesdrop on their interpersonal relationships. The show's twenty-ninth season, 'The Real World: Portland' featured Avery Tressler and Johnny Reilly, who soon became one of the fan-favorite couples. They bedazzled everyone with their chemistry, and the viewers were rooting for them to make the long haul. However, the show was released in 2013, and a lot can change the trajectory of a relationship within 13 years.
Johnny and Avery's The Real World Journey
Johnny was once a star hockey player, but due to the lack of opportunities, he trained to become a physical therapist and planned to work with athletes. Avery was a waitress at The Hooters before going to "The Real World." Their first romantic encounter was in episode one when the cast was clubbing and having fun, but a random man started flirting with Avery. That's when Johnny intervened and sidelined the guy. The duo started dancing and eventually made out. A few days into the show, the two were head over heels for each other and comfortable being in a relationship on camera.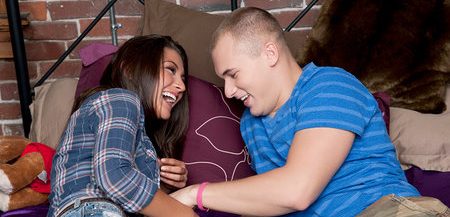 As per reports, Avery was surprised that Johnny wasn't just chasing after her body, so the two made love on the night of episode 2. It is said that they also got intimate in the bathroom of a local pizza place (episode 3).They had affectionate moments and some negligible bickering but Johnny's trust issues kept spiraling out of control. However, their common nemesis Nia was where all the drama began.
The trio has indulged in violent physical fights on the show. Johnny was hesitant to hit Nia back, but Avery snatched her wig, quite literally, when she tried to hit her boyfriend with a blow dryer. There was another instance when Johnny defended his girlfriend, and Nia mocked his genitalia size. So, he took his pants off and argued without them making a statement, annoying Nia. The couple somehow made it through all the melodrama and disputes on the show, but have they done the same in the "real world?"
Are Johnny and Avery Still Together?
Unfortunately, the couple split up a year later. After the show, Avery moved to Boston to live with her boyfriend (now ex). They were the dream couple for a while until it turned into a nightmare. Johnny accused Avery of cheating on her, and she denied his claims, but it was too late. He reportedly broke up with her two days before entering another reality show titled, 'Free Agents.' Avery made their breakup public by tweeting, "I need a beer. #singlegirlproblems"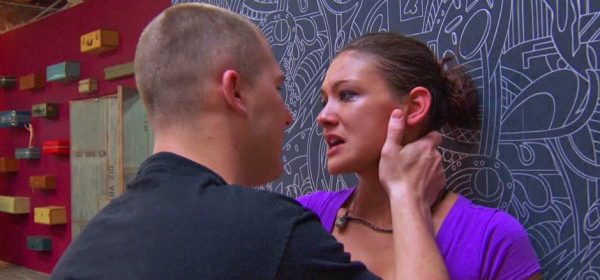 Shortly after, Avery was hit with the news that Johnny had hooked up with another reality TV star, Nany Gonzalez. According to her, Johnny never apologized or gave her the closure she needed, and he did not show respect to her as a person. The two went on to appear on the original show's spin-off, titled 'The Challenge: Battle Of The Exes II.'
In an after-show interview, when asked about the events that led to their fallout, Avery gave an extremely diplomatic answer by saying, "I just think that the love was just gone, and it got to a point where we didn't trust each other, and we just stopped communicating, and it was just basically roommates living together, and we would not even spend time together or go to dates, anything couples do, we just didn't do it." She gave no fodder for the cheating rumors or about the hookup.

Johnny believed that pairing up on the recent show gave them some sort of closure, and the feelings of "animosity" had passed, it was indeed a cake-walk for him to work with her, and he was unbothered. Whereas Avery stated that she never dealt with the hard feelings she went through after their split. In the same show, Leroy (Johnny's best friend) was against Avery and firmly believed that she cheated on him. These two had some back and forth on the show, so they were teamed up on 'The Challenge: Rivals III' to spice up the series with some drama. They added Johnny to the equation, but he was paired with Jessica McCain.
As of now, Avery is single but accomplishing great things in her career. She represented the state of Arizona in The Hooters annual pageant and has established herself in the modeling industry. On the other hand, Johnny married the love of his life on September 11, 2020. He and his wife, Kim Reilly, had an adorable baby girl named Hayden on August 12, 2021. He's a happy family man and keeps his personal life away from the public eye. We wish the best for both Avery and Johnny and hope they have a fulfilling and beautiful life. No matter how things ended, they entertained us for a long time, and we are forever grateful.
Read More: Is The Challenge Real or Scripted?