E4's 'Married at First Sight' is a British reality series that premiered in 2015 and is also known as 'MAFS UK.' It follows a unique and interesting concept as the participants are matched with someone based on their list of requirements and qualifications, and they have to marry their chosen partner the first time they see them. The journeys of the various couples formed during this social experiment are certainly fascinating, like that of Chanita Stephenson and Jordan Emmett-Connelly, the stars of the show's seventh installment. If you are among their many fans and are eager to know if the two are still together, worry not because we have your back!
Chanita and Jordan's Married at First Sight: UK Journey
Given the way in which two people come into a relationship within the show, the easy chemistry between Chanita and Jordan was evident for all to see. Soon after they got married, the two fell into an easy relationship that catapulted them into the limelight, and they were among the favorites of viewers who seemed to have a real shot at not only renewing their vows at the end of the ceremony but also remaining married following their time on the show.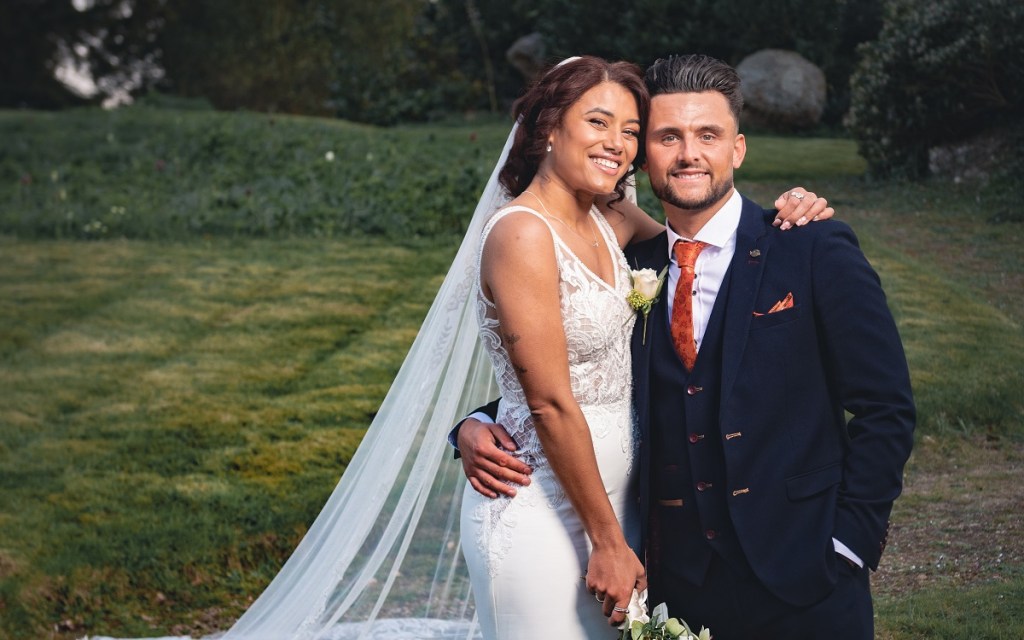 That is not to say that everything was only good for the couple. Things became quite rocky when Jordan confessed that he would not be completely willing to move in with Chanita should he not be in love with her. Such a statement from an already-married couple created many waves and left people wondering about the possible future of this relationship. Despite the rough patches in their relationship, the couple seemed to stay strong together, and the time came for them to make their final decision.
Standing ready to face their final tests, Chanita and Jordan were asked if they would like to renew their vows and stay married to their chosen partners. Ultimately, the two decided to indeed stay with each other. While renewing, Chanita chose to reveal both her love and fears to her partner. "I love that you are mine, and I am yours," she stated. "I fear you may not be ready to allow me fully into your life. I need more reassurance from you to fully feel secure moving forward."
In response, Jordan tried his level best to reassure her of his commitment. "I'm ready to give you all the reassurance you want and deserve," he firmly said. "I think you're amazing, and regardless of all the hardship we've faced, I wouldn't waste a single second of any single day with you." Such a development certainly gained much praise from the public, who were hopeful that their marriage would last for a long time given their on-screen chemistry. But the ultimate reveal behind Chanita and Jordan's marital status would soon put things into perspective.
Are Chanita and Jordan Still Together?
In the reunion episode of season 7, Chanita came along to participate in the event. She revealed that after the production was over, she did not feel like Jordan was putting much effort into the maintenance of their marriage. However, this led him to ask for separation as he did not think she was the one whom he wanted to stay married for the rest of his life. The break was certainly hard for Chanita, given how surprised she was at her then-husband's behavior.
Chanita revealed in October 2022 that she and Jordan had indeed tried to rekindle their romance after the filming was over, but things were certainly far from easy. The final turn of their relationship came to a head during the Christmas special episode, which saw Jordan asking Chanita to give their marriage another chance. However, the tables had turned, and Chanita realized that his efforts were too late for her to accept them happily.
Though Chanita claimed that she and Jordan had tried to maintain their friendship, it does not seem to have panned entirely out, given the amount of heartbreak involved in the whole process. As of writing, Chanita appears to be living her best life and has admitted to being open to another relationship. Recently, she also talked about the mental health struggles she faced following her time in 'MAFS UK.' Meanwhile, Jordan seems to have formed strong friendships with co-stars like Jenna Robinson and Zoe Clifton.
Read More: Are Ella Ding and Mitch Eynaud Together?