Electrifying duels that keep viewers hooked, 'WWE' features the iconic rivalry and fights between renowned wrestlers. Acronymed 'WWE,' World Wrestling Entertainment revolves around rivalries, planned revenge, and showdowns between wrestlers. As one of the longest-running reality television shows, the series has brought about numerous storylines that have kept viewers on the edge of their seats. While the theatrics incorporated in the fights add inequivalent intensity, the show also features drama and other issues. Over the years, the show has also set the stage for several relationships to blossom. Charlotte Flair and Andrade El Idolo are one of the couples who have garnered the attention of viewers. So, if you're also wondering more about their relationship status, look no further because we've got all the answers right here!
Charlotte and Andrade's WWE Journey
Despite working in the same industry, 37-year-old Charlotte Flair and 33-year-old Andrade El Idolo didn't meet each other until they were formally introduced to one another by a mutual friend at a work convention. After their first meeting, it didn't take long for the duo's relationship to progress swiftly. Over time, Charlotte and Andrade came to share a close friendship. While the duo didn't plan on embarking on a romantic relationship, their burgeoning attraction naturally gave way to companionship. Despite initial reluctance, Charlotte and Andrade drew to one another and grew closer after they repeatedly met for professional commitments.

Ultimately, the couple started dating around 2018 but did not disclose their relationship to the public until 2019. Slowly, the co-workers managed to overcome the menial issues concerning their work. In January 2020, the couple revealed their plans to get married after Andrade got down on one knee and proposed to the 14-time World Champion. While the couple shared big plans for their marriage, the preparations were ultimately derailed due to the onset of the COVID-19 pandemic. Naturally, the couple had to abandon their initial plans as the world reached a standstill.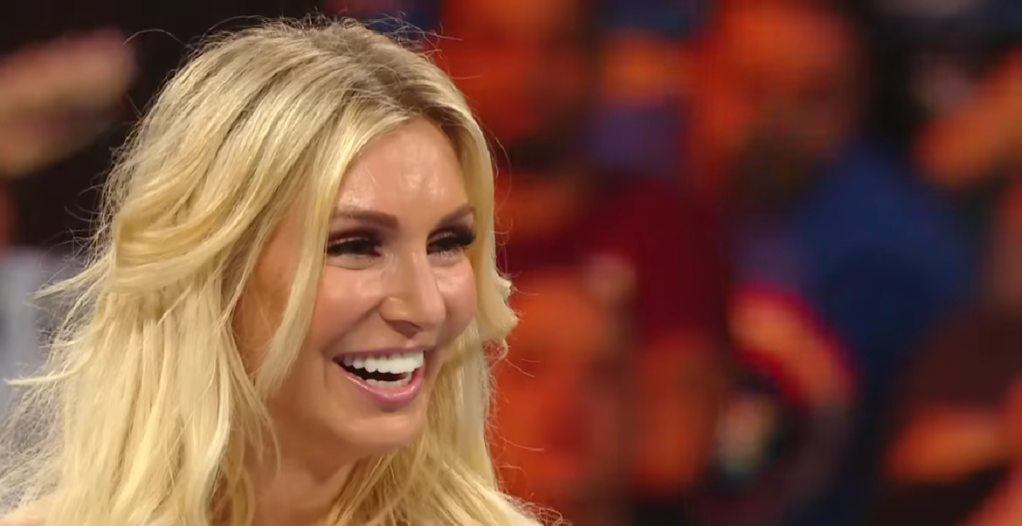 Nevertheless, the couple did not waver in their commitment and continued to explore new avenues of their success in trying times. Ultimately, they decided to tie the knot in Mexico two years later at Hacienda Mi Ranchito. Charlotte and Andrade got married on May 27, 2022. However, the wrestlers follow strict schedules and cannot get away from their training and tight timelines. Naturally, fans have come to wonder if their relationship has stood the test of time and additional factors.
Are Charlotte and Andrade Still Together?
Despite a blossoming romance that eventually led to holy matrimony, it seems that Charlotte and Andrade's relationship has its share of issues. A year into their marriage, fans suspect a breakup is in the works. After Charlotte and Andrade stopped following each other on Instagram, many began doubting the relationship status of the stars. Moreover, the lack of recent pictures on their respective accounts and the seeming disappearance from each other's Instagram feed has also contributed to the speculations of their being trouble in the pair's paradise. While social media has been rife with rumors, nothing has been confirmed.
Moreover, since Charlotte and Andrade have confirmed nothing, the rumors stand baseless. At the same time, many fans have also reasoned that the couple is busy with their individual careers. Not just this, Charlotte has also been busy preparing for a triple-threat match against Asuka and Belair. As such, the couple's absence from each other's social media can be on account of their tight training schedules. So, as far as we can tell, Charlotte and Andrade are still together. While the rumors about a breakup are yet to be addressed, it is to be noted that Charlotte and Andrade haven't completely obliterated each other from their social media accounts.
Even though the couple hasn't taken their romance on social media in recent times, heartwarming pictures of their dates and holidays are still very much a constant fixture on their accounts. As such, it is plausible that the couple is alright, and there's no room for separation. Aside from their relationship, the couple is also enjoying the fruits of their labor and continues to set new milestones in their career as 'WWE' wrestlers. Naturally, we continue to await the changes and achievements that the couple will achieve in the future.
Read More: Is WWE Real or Scripted?