Narrated by Heather Graham, Hulu's 'Love in Fairhope' easily captivates the viewers with its charming depiction of the journies undertaken by five different women. Over the course of the reality show, we get to see many relationships form and break. However, there is something quite special about the bond between Claiborne Walsh and Dick Scott that has made many of the fans hopeful that they two will be able to create a lasting connection. So, are the two still together? Well, here is what we know about the same!
Claiborne and Dick's Love in Fairhope Journey
It had been a tough year for Claiborne Walsh. He dear husband, Johnny, had passed away just over a year ago, and she was grasping her new status as a single woman. However, during this time of great change, she was supported by her daughter Aleen, the two having created a beautiful connection. Now wondering just who her next partner could be, Claiborne and her friends would often discuss the men who they thought could be potential suitors.
For some time, it seemed like Claiborne may have formed a connection with Hamid. The two met via an online dating platform, though the lady did do some background checks on Hamid prior to meeting him so as to ensure that she was falling for a catfishing scam. However, Claiborne and her friends were quite surprised that Hamid decided to end things. Nevertheless, Claiborne was determined not to let this stop her from her quest to find companionship.
So, when a new neighbor named Dick Scott moved near Claiborne, she decided to welcome him by baking a blueberry pie on her own. Taking the delicious treat, she rang Dick's doorbell, which he answered after some time. Dick did seem quite happy about Claiborne's arrival and even invited her in, though she politely refused but did not forget to tell him that her number was on a note accompanying her gift. It was only after she was out of Dick's front yard that Claiborne realized that she had accidentally told Dick that it was a peach cobbler. However, she decided not to let it bother her as much as it was still a dessert.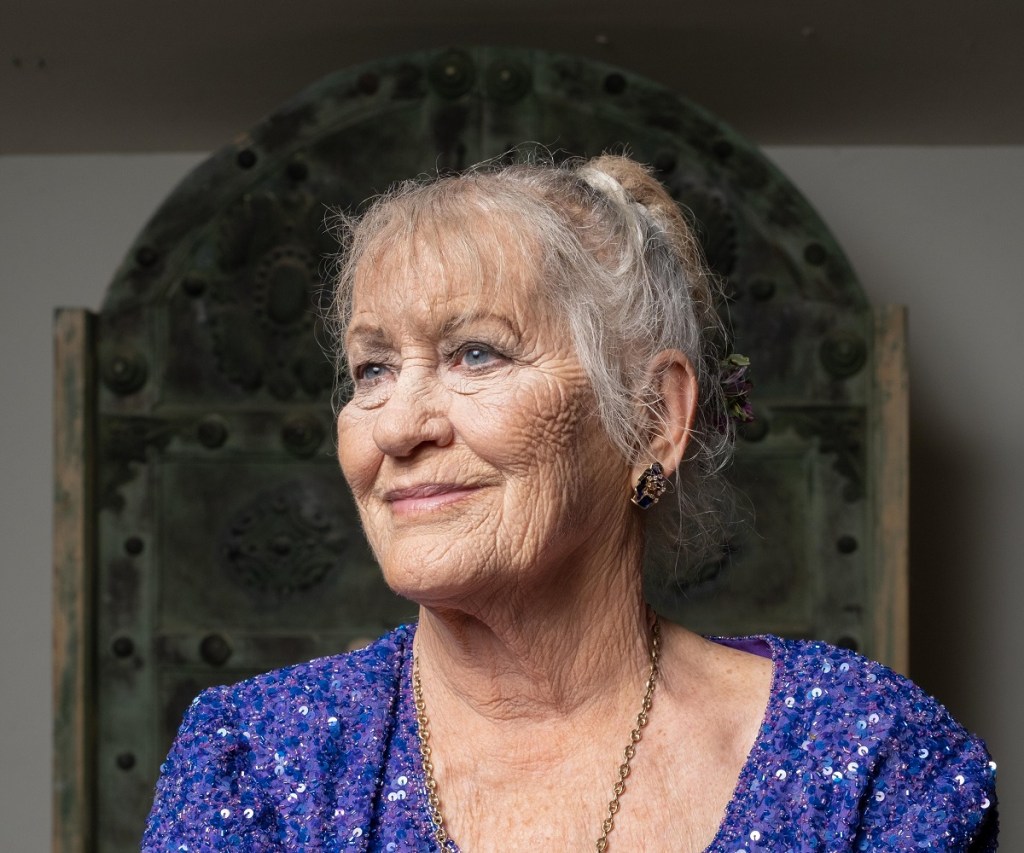 Not long afterward, Claiborne and Dick decided to meet up for a date, with the latter confessing that his friends had been asking him to explore his love life for quite some time. The two soon formed a good relationship based on mutual attraction and appreciation. In fact, the two attended the 51st Magnolia Ball together, in contrast to Claiborne appearing on her to the event the last time.
Are Claiborne and Dick Still Together?
As of writing, Claiborne Walsh and Dick Scott have not shared much information about the status of their relationship and do not seem to be much active on social media. Given the easy companionship that was evident between the two during their on-screen appearance, we are quite optimistic that the two might still be together. Not only are the two quite happy to have found each other, but many of Claiborne's friends also seemed happy for her good fortune. Even if the two were to separate, we are hopeful that they will be able to maintain an amicable bond, though fans are certainly rooting for them to never separate. We wish that both of them are able to find happiness in the company of each and their loved ones.
Read More: Are LaShoundra and Kendell From Love in Fairhope Still Together?