Given the various people that Amazon Prime's 'Clarkson's Farms' has introduced to the public too, it is no wonder that people are heavily interested in getting to know more about the people who are trying their best to help Jeremy Clarkson in his farming life. Two of the most well-known names from the show are Kaleb Cooper and Gerald Cooper, who have supported the 'Top Gear' icon in various capacities over the years. However, there are many who cannot help speculating about the relationship between these two gentlemen. Since the documentary series first aired, people have been eager to know if the two are actually related to each other. Well, we are here to give you just the answers you need!
How Are Kaleb and Gerald Cooper Related?
As it turns out, Kaleb and Gerald Cooper are not actually related. The speculations regarding a potential relationship between the two started when people noticed that they have the same surname. Additionally, people pointed out they looked similar to each other and were part of the same industry, which might indicate a biological connection. In fact, some of the viewers even asked if Gerald is actually Kaleb's father.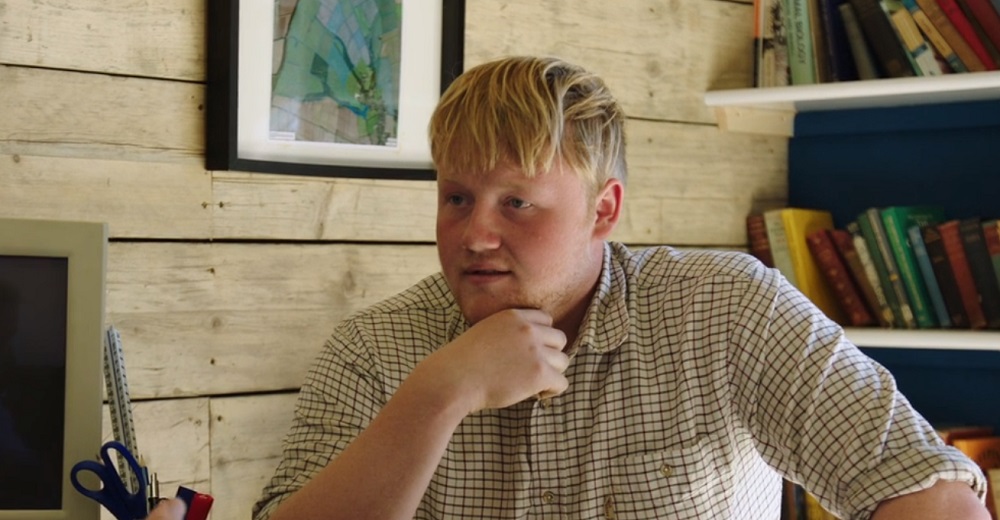 However, Kaleb has confirmed more than once that he and Gerald are not actually related. The two do share a good bond, given their role as fellow employees of Jeremy Clarkson. Fans of the show are obviously huge admirers of them and their respective dynamics with the former 'Who Wants to Be a Millionaire?' host. It is likely that their shared sense of camaraderie when it comes to dealing with Jeremy's approach to farming has brought them closer.
While people kept speculating about a relationship between the two due to their shared last names, the Amazon Prime cast members' only connection, apart from working on the same farm, might be that they both call the same area their home. The two have a love for farming and the countryside, which is evident in their work. Their combined years of experience and skills have allowed Jeremy to actually operate a farm in a way that is not a total disaster.
Kaleb's first introduction to Jeremy was due to the latter deciding to get some help when it came to cultivating his farm. Thanks to his good work and efficient nature, the young man soon became the manager of the Diddly Squat farm. Meanwhile, the viewers first saw Gerald when he was preparing a dry stone wall after Jeremy's flock of sheep ended up breaking it down. With over fifty years of experience in the farming industry, the man in his seventies is no slouch in his work. He not only helps Jeremy in the harvesting of his crops but also maintains the security of the celebrity's farm so that his various animals stay within the designated area.
While Kaleba and Geral certainly share a good bond, they are not biologically related. Despite the nearly 50 years of age gap, the two men have a shared love for farming and animal rearing. Their combined efforts have helped Jeremy a lot, and both of them have garnered much love from the public. Their English countryside charm gives the show an authentic atmosphere that is hard to not like, especially when for farming fans.
Read More: Where is Clarkson's Farm Filmed?