Bravo's 'Married to Medicine' features a group of women in Atlanta who are connected to the medical profession either by being a doctor themselves or being married to a doctor. The reality show follows these outstanding women throughout their everyday lives documenting their interpersonal relationships and their professional lives.
Dr. Contessa Metcalfe joined the show in season 5 and has grown quite popular with fans over the years. This brilliant doctor is married to Dr. Scott Metcalfe, and the couple shares 3 wonderful children. However, recent developments have hinted towards relationship problems for the two. Let's find out if Contessa and Scott are still together, shall we?
Contessa and Scott's Married to Medicine Journey
Contessa and Scott have had a long and happy marriage. The couple, who are in the same profession, met at a Miami medical conference before getting married in 2005. Since then, the two have remained dedicated to each other. They are also proud parents to their two daughters, Laila and Lauren, as well as their son, Landon. When Contessa joined the cast of 'Married to Medicine,' in season 5, her marriage to Scott was rock solid, and their commitment soon turned them into a fan-favorite pair.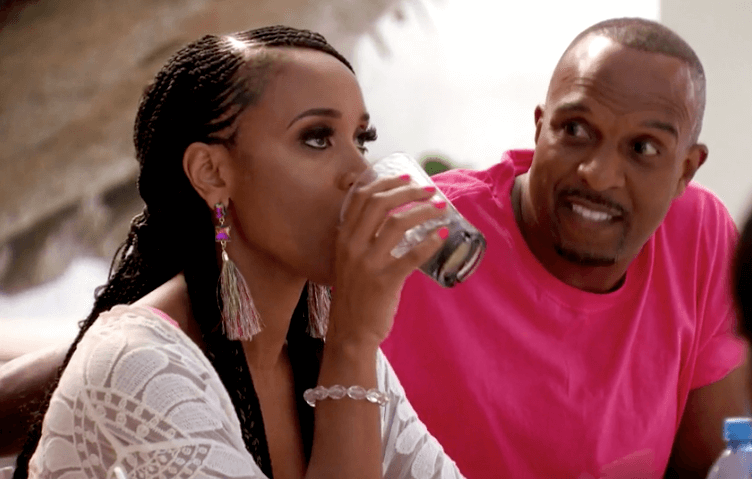 However, things started going south for the couple when Contessa began feeling like she was neglecting her children. Moreover, Contessa's desire to earn a Master's degree in Public Health did not sit well with Scott, who was in two minds about supporting his wife's decision. Her course forced Contessa to stay away from Scott and the kids, which led to further issues between the two. More cracks developed when Contessa found out that Scott talked with other women who even sent him their "naked pictures." The two had an explosive fight regarding this which was even overheard by some of their castmates.
Although the couple tried their best to make their marriage work, it became clear that the lack of proper communication is the biggest hindrance to a successful relationship. Furthermore, the pair even chose to attend marriage counseling, but nothing managed to soothe their issues outright. For a moment, it looked like Contessa and Scott were heading towards an inevitable separation as she described her problems on the show as, "In the marriage, it starts feeling like you're trying to break me. You're trying to break me down. And so then we don't actually work as a team; we just try to win." So did they manage to iron out their differences?
Are Contessa and Scott Still Together?
Yes, it looks like Contessa and Scott are still together. Despite numerous hurdles, the couple is trying their best to lean on each other and make it through together. Even after discovering Scott's infidelity and their lack of communication, the biggest thing that made Contessa stay was her kids. She confessed that the pandemic had played a considerable part in creating issues for the pair. Contessa was also convinced that her children admitted to their father having girlfriends.
Additionally, it seemed like neither Scott nor Contessa was ready to take advice or counseling from their castmates. However, since then, the two have been making strides towards a healthier relationship. In an interview with E! Online, Contessa said, "My husband is one of the best people I've ever met in my life. He is an amazing father and marriage is for better or for worse. It's not always so simple and you got to really define what happiness means and what's kind of too much. We're still working on some of that."
Speculations of a possible divorce also made the rounds when Andy Cohen asked Contessa if she has talked about divorce with her husband in the season 8 reunion special. Another castmate, Toya Bush-Harris, also asked Contessa if she has remained faithful throughout the relationship. With divorce rumors abound, Contessa used her appearance on 'Watch What Happens Live with Andy Cohen' to set things straight for the record. She confessed that even though she did find signs of Scott's infidelity, the pair decided not to separate.
Contessa also revealed to Andy Cohen that they were determined to save their marriage. She said, "I think it has been a challenge for me because that's what I've been trying to communicate. It's difficult to get a clear answer from him. We started therapy two weeks ago, so I'm optimistic." Social media also points to the two being together as they haven't shied away from declaring their love in public.
Contessa even posted an adorable post on their 16th marriage anniversary on May 27 and wrote, "No bullshit marriage is tough… we ALL grow and change but the stakes are high to keep working at it. Keep it real, ask for help when necessary, and don't stop communicating." Thus, it looks like the couple is well on their way to make amends, and we wish happiness never eludes them in their journey to heal their relationship.
Read More: Who is The Richest Married to Medicine Cast Member?