Not everyone finds their "soulmate" or one true love on reality dating shows, but when Giannina Gibelli came across Damian Powers for the first time in the fall of 2018 while filming 'Love Is Blind,' she thought she would spend the rest of her life with him. However, that changed once he said no to her at the altar and then blamed her hot and cold actions. As revealed on the reunion special, the duo got back together just hours later, yet drama has still followed them. After all, none of us expected to see 'Too Hot to Handle' star Francesca Farago on 'Love is Blind: After the Altar.' So, let's find out where Francesca and Damian stand today, shall we?
Are Damian Powers and Francesca Farago Dating?
Rumors about a possible romance between Damian Powers and Francesca Farago first began around August 2020, when they were spotted by a few paparazzi leaving a restaurant in Los Angeles. Now, while a meal together does not point to a relationship, the fact that Giannina was nowhere to be seen led to a media frenzy. Photos revealed that the two Netflix celebrities from different shows looked very cozy while holding hands as they were walking. However, Damian soon cleared the air with a statement to E! News, explaining that they were with mutual friends that night.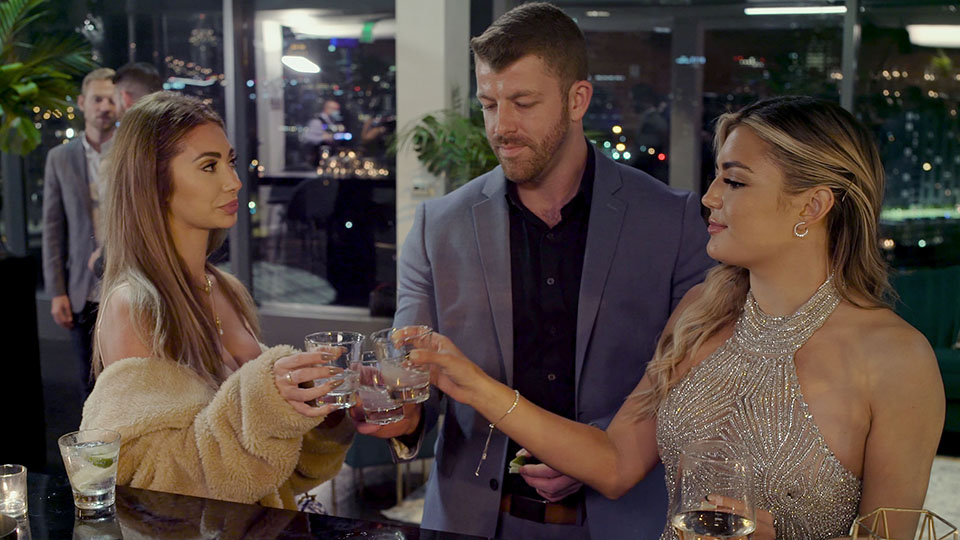 Damian revealed that after a meal with their shared attorney and a few others at the Eveleigh in West Hollywood, California, they all chose to leave together. "Francesca grabbed onto me in an attempt to shield herself from the paparazzi as our entire group entered the car," he added. "Francesca and I are not dating or romantically involved but remain friends." To further ensure that everyone knew he and Giannina were still together, they posted a few adorable pictures in the time that followed, but not before the Latin beauty had already uploaded a solo one with the caption, "Stay in your lane."
Having said that, though, 'Love Is Blind: After the Altar' gave rise to suspicions once again, especially with Damian indicating that his connection with Giannina was rocky during a very flirtatious lunch with Francesca. As if that wasn't enough, Damian urged Francesca to come to the anniversary celebrations of his fellow cast members – the Hamiltons and the Barnetts), which also would've been his and Giannina's second wedding anniversary party if he'd said, "I do."
The bold move, unsurprisingly, led to awkward situations, and Giannina confronted them for good. That's when Francesca told Damian that he should've been clearer and walked out. At the time of this writing, it's unclear whether Giannina and Damian or Francesca and Damian are dating. However, a look at the social media accounts of both women clarifies that they are currently living their best lives.
For the uninitiated, Francesca split up from 'The Only Way Is Essex' star Demi Sims earlier this year. She also sparked reconciliation rumors after getting a little cozy with her ex, Harry Jowsey, in Mexico before leaving that behind as well. In June, she stated, "I'm the most single I've ever been. I'm super, super single. I hate everyone pretty much." Thus, maybe Francesca and Damian weren't, and still aren't, an item.
Read More: Are Giannina and Damian Still Together?