With Netflix's 'Bling Empire: New York' living up to its title and original franchise production, we get a complete package of controversies, drama, entertainment, laughter, fights, as well as romance. Though if we're being honest, the one aspect that intrigued us the most throughout this series was the connection between public figure Dorothy Wang and attorney Aristidis "Aris" Kourkoumelis. So now, if you, like us, are curious to learn more about this vibrant duo — with a focus on not just their time together but also their current standing — we've got all the necessary details for you.
Dorothy and Ari's Bling Empire Journey
While Dorothy relocated to New York from her native California in late 2021 or early 2022, Ari is a first-generation orthodox Greek American born and raised around Queens in The Empire State. However, the duo actually came across one another for the first time in the Bahamas while the former was on a Girls + Blake Abbie trip, whereas the latter was celebrating his mothers' birthday. What's more is that although she was the one who casually approached him and a friend at a bar, it was for her closest friend Tina Leung, not herself — she truly was not even thinking along those lines.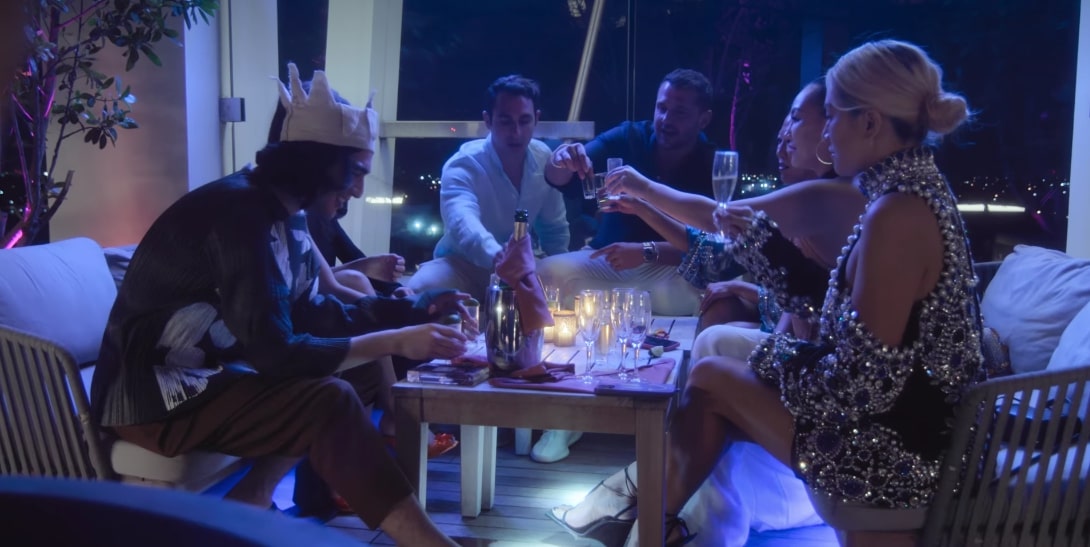 Yet things changed once Tina grew overwhelmed and backed off — Dorothy exchanged numbers with Ari, leading to texts that soon became phone calls which later evolved into another meet-up. Their chosen place was again a bar, but it was much less social this time, and Ari outrightly asked if she'd changed her return tickets because he wanted her to stay another day alongside him. A few drinks, a make-out session, as well as a lot of laughs later, he got exactly what he wanted, with Dorthohy surprising even herself since it usually takes her a while to open up to/trust men.
Nevertheless, the best part of Dorothy and Ari's involvement was the fact neither wrote off the other as a mere vacation fling upon returning to New York; they both felt there was something more. It thus comes as no surprise they continued communicating/meeting, introduced each other to their social circles, and grew closer with every passing day while still maintaining their banter. They're technically worlds apart in terms of their professions as well as their lifestyle, yet they somehow just clicked and managed to continue their steady, positive flow thanks to their own unwavering energies.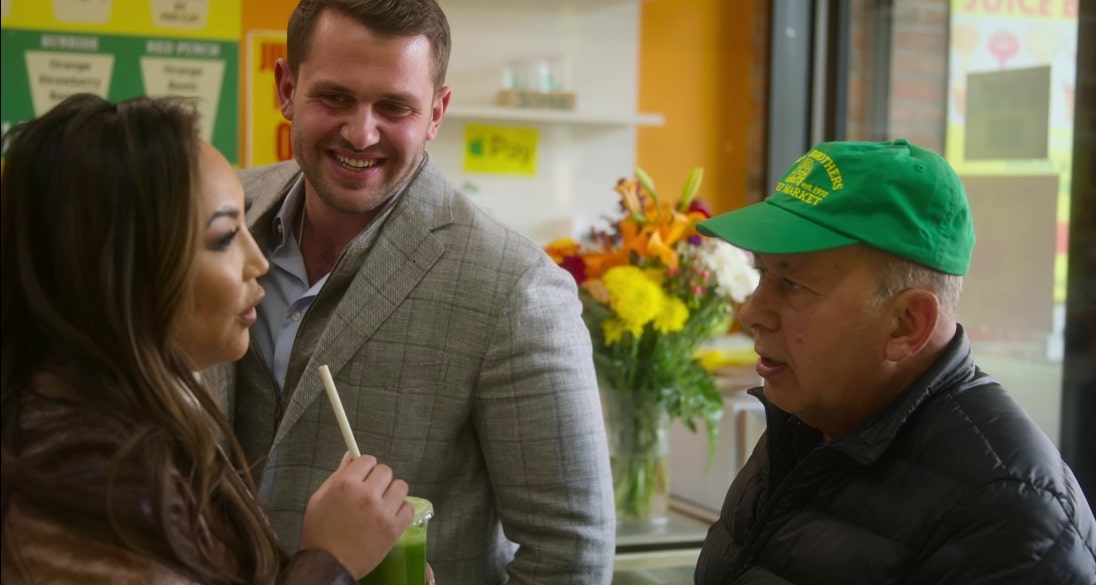 "It's so nice," Dorothy stated at one point. "[Ari] doesn't know who Gigi and Bella Hadid are. He doesn't know who any Insta-thot is… He's like a little sweet angel. That's why I like him." This feeling was obviously reciprocated as well, as made evident by the fact he never once made her feel uncomfortable about her standing, money, spending habits, knowledge, or anything else. Hence, of course, she didn't mind eating a proper New York pizza for him despite preferring to stay 90% gluten-free or the reason she traveled to Astoria to see where he had grown up and meet his father, Tom.
Yet there were a couple of minor issues — Dorothy had grown concerned over their cultural differences as she's in no way Greek orthodox, plus she and Ari essentially refused to have the status talk. "We are obsessed with each other," the public figure said. "He's called me 17 times today, but neither of us wants to admit it. We literally talk about everything except for what our status is [because of our own commitment issues]." However, there were also some serious facets that never once came into question for anybody — the amount of affection, care, and respect they held for one another.
Are Dorothy and Ari Still Together?
Truth be told, Dorothy and Ari's current situation is a bit murky, especially because filming for 'Bling Empire: New York' season 1 came to a close a little less than a year ago, around March/April 2022. That's because not only has Dorothy not shared a single image of them together since then (or ever), but from what we can tell, there have also been no direct social media interactions between them.
On the flip side, though, attorney Ari's Instagram profile is set to private as of writing, yet we were able to figure out that while she does not follow him, he still follows her. So, considering everything they experienced and the fact we're optimistic romantics, until Dorothy or Ari state otherwise, we'll continue to believe her efforts to keep him off of her online account were deliberate to avoid spoilers for the show. In other words, we do think Dorothy and Ari are still together.
Read More: Are Vika and Richard From Bling Empire: New York Still Together?