While every relationship comes with its own set of issues as well as challenges, there's no denying that outside influence from friends and family alike also holds sway over the way things unfold. However, some couples do manage not to let any of it take over their happiness by simply having trust and maintaining open communication at every stage, like Vika Abbyaeva and Richard Chang. So now, if you wish to learn more about this long-term romance between these incredibly intriguing cast members of Netflix's 'Bling Empire: New York,' we've got the essential details for you.
Vika and Richard's Bling Empire Journey
It was seemingly around the winters of 2020-2021 that Richard officially got involved with Vika after knowing her for a few months, just for them to move in together rather quickly owing to covid. They thus spent most of the lockdown together, enabling them to establish their bond, their expectations, their hopes, as well as their realities in a manner we can only describe as uniquely unparalleled. The truth is they have an 11-year age gap between them, and this process helped them realize it doesn't matter as they are a match in every way else — physically, mentally, emotionally.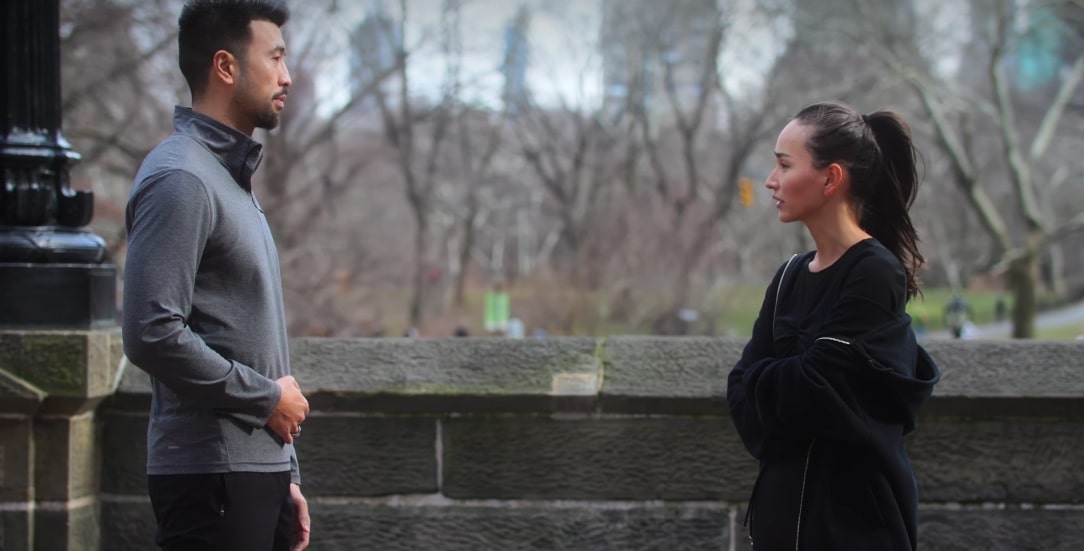 "Dating in New York City is an epic adventure," Richard said in the original series at one point. "…In the last couple of years, I've probably been easily on a thousand dates. I had to try a lot of different flavors in order to know what I actually like. But then, I met Vika." He then indicated that despite the rollercoaster of familial and professional experiences he has gone through since they have been together, her presence always settled him down. In other words, no matter what he faced, the half-Russian half-Kalmykian youngster stood by his side every step of the way, which held true even during his arguments with castmates.
However, things changed a little once Vika spoke to Richard about going to the Bahamas for an all-girls trip because instead of being supportive, he went off on a tangent on how it wasn't right. He went as far as to call her "stupid" for even considering it due to his recent squabbles with a couple of the girls, driving her to understandably blow up and make it clear she was doing this for herself. She told her beau he couldn't always be there to protect her, that she wanted to show them her real self, and ultimately admitted if she didn't do so, they'd prove the group right about him being controlling and her being lost in his shadow.
Vika subsequently didn't speak with Richard throughout the weekend she was on this beach vacation, making him realize the extent of his mistake and apologize as soon as she walked into the door. She did forgive him because it was clear he was sincere, yet she also didn't hesitate before reiterating the fact he crossed a line by talking down to her like this again, and she won't stand for it again. Slowly yet surely, the duo then managed to return to a happy place, at which point she relayed everything that went down, including the others' negative opinions of their relationship.
The truth is Richard often comes across as controlling since Vika is a quiet observer by nature, per the show, something they believe is complimentary, and so they later elucidated it to the group. Though their troubles were far from over owing to the fact they were on entirely different pages — the wellness industry executive was seemingly ready to propose upon getting unsubtle hints from his cancer-ailing mother and his brother, but the latter wasn't there. She did concede she was utterly in love with him and believed they would be together for the rest of their lives, yet she simply was not prepared to take the next step towards happily ever after.
Are Vika and Richard Still Together?
Despite everything Vika and Richard have gone through in their two years together, their social media platforms make it clear they are still happily involved and utterly in love with one another. It genuinely appears as if they're now stronger than ever, determined not to let anything or anyone come in between their relationship. As for a possible engagement, it could soon be in the cards because filming for 'Bling Empire: New York' season 1 concluded nearly a year ago. Honestly, if you want hard proof of Vika and Richard's unwavering adoration, all you have to do is check out their recent cozy date, vacation, or wedding (attendee) snapshots on their Instagram profiles, as seen above and below.
Read More: Are Lynn and Jett From Bling Empire: New York Still Together?