Enveloped in the incandescence of new possibilities, 'Love Island' features several singles who decide to enter a tropical island, hoping to find a long-lasting connection and a partner. The reality television show features several singles who decide to enter a tropical villa secluded from the outside world and try to establish a connection with other singles on the show.
As the individuals couple up with people of their choice, they try to survive throughout the series by winning challenges and proving the vivacity of their connection. However, with other people in the mix, drama, and issues naturally follow, making dating difficult. Ella Thomas and Tyrique Hyde are one of the couples on the show who have made fans curious about them. So, if you're also wondering if Ella and Tyrique are still together or not, look no further because we've got all the information right here!
Ella and Tyrique's Love Island Journey
Finding their way to one another on Day 1, the 23-year-old model based in London had gravitated toward Tyrique after remembering that they first met long before they came onto the island. Even before they entered the villa, Ella and Tyrique had met each other in a bar. While the 24-year-old semi-pro-footballer from Essex did not recall meeting Ella, the issue did not prove incidental in tearing them apart. Instead, the duo coupled up on Day 1 and managed to find that they shared similar interests on several counts.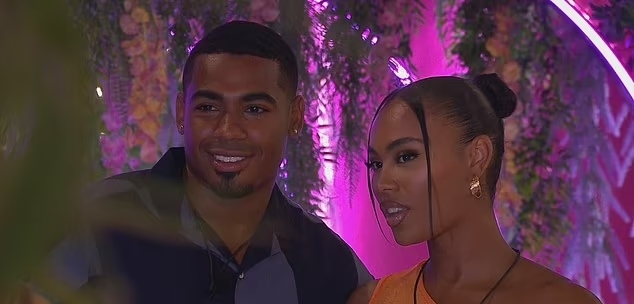 However, their like-mindedness did not mean that their relationship was smooth sailing. Instead, their connection was hindered by several factors. During his time on the island, Tyrique became known for flirting with other singles on the show. Naturally, the constant back and forth gave Ella room to doubt their connection. During the Casa Amor segment, Ella and Tyrique's relationship was put to the test.
While Tyrique encouraged his fellow castmates to find a prospective connection with other bombshells, the star ultimately returned from Casa Amor alone. However, the same did not apply to Ella, who found herself gravitating toward Ouzy, who she also knew before the show. Naturally, when Ella returned from Casa Amor with Ouzy, it came as a significant shock to Tyrique.
Ultimately, the couple managed to eradicate mutual doubt and decided to get back together. Even so, Ella was still unable to trust Tyrique and even shed tears when she observed Tyrique's closeness with bombshell Ella Barnes. To strip her of her doubts, the semi-pro footballer sought the help of his fellow castmates and organized an intimate date with Ella, where he made an evocation of his love for the Scotland-born model. Naturally, fans have wondered if the ups and downs have led to Tyrique and Ella's breakup outside the show.
Are Ella and Tyrique Still Together?
Yes, Ella and Tyrique are still together. Despite the ups and downs that enveloped the couple during their time on the island, they have risen above everything and made room for a blossoming relationship. After placing third on the show, Ella and Tyrique have proven that their connection wasn't flaky as many perceived it to be. In addition to appearing for different interviews and podcasts, Ella and Tyrique are also enjoying other aspects of their 'Love Island' journey. The couple regularly gets together with their castmates and have grown closer to each other as well.
When they are not enjoying dates outside, the duo tries to spend time privately. As such, Ella and Tyrique remain on a steadfast path to creating a relationship based on trust and respect. While their time on the show was fraught with arguments and doubt, the duo has surpassed viewers' expectations and has continued to grow closer together. Not just dinners and dates, Ella and Tyrique also like to channel their adventurous spirit together. The couple has also been on a go-karting race. Naturally, their well-suited chemistry and likemindedness have endowed them with the ability to explore an incredible commitment.
Apart from gaining each other's trust and relishing each other's company, Ella and Tyrique also have a bright future ahead. While their appearance on the reality show has endowed them with a burgeoning following on Instagram, the duo is on the path to diversifying their professional network. Ella and Tyrique have also become models.
As such, the pair's appearance on 'Love Island' has allowed them to gain a bright path into a multitude of industries. So, in addition to embarking on new adventures together, Ella and Tyrique are set to achieve professional milestones. Naturally, we continue to await all the professional and personal success that lies ahead for the couple!
Read More: Are Ouzy and Kady From Love Island UK Still Together?