Netflix's 'Selling Sunset' is an exciting reality show that revolves around the lives of several high-profile real estate agents who work for the Oppenheim Group. With cameras following them every waking second, we witness how they navigate affluent social lives while simultaneously dealing with professional and personal commitments. In addition, the show documents how these agents deal with everyday issues related to love, friendship, and jealousy, with a generous helping of romance and drama, making things even more enjoyable.
Emma Hernan has been a fan favorite cast member since she joined the 'Selling Sunset' cast in season 4, as fans love her no-nonsense approach to real estate. On top of it, as she is pretty affluent, she prefers to avoid all sorts of workplace altercations, which helps her maintain friendly relations with most of her colleagues. Incidentally, viewers were excited when season 5 of the show documented Emma and Micah McDonald's romance. The two seemed very into each other, and people are now eager to know if they are still together. Well, fret not because we come bearing answers!
Emma and Micah's Selling Sunset Journey
Readers would be interested to know that Emma met Micah when filming season 5 of 'Selling Sunset.' The latter comes from a close-knit family in Texas and owns a bar, but he has a side hustle as a real estate developer and came onto the show to work on his luxury house. As fate would have it, Emma turned out to be Micah's realtor, and the sparks were imminent. Incidentally, even though it did not take long for them to realize their mutual attraction, they resorted to healthy flirting throughout filming and did not embark upon anything serious. Still, as soon as the cameras were packed away, the two approached each other and decided to give their connection a try.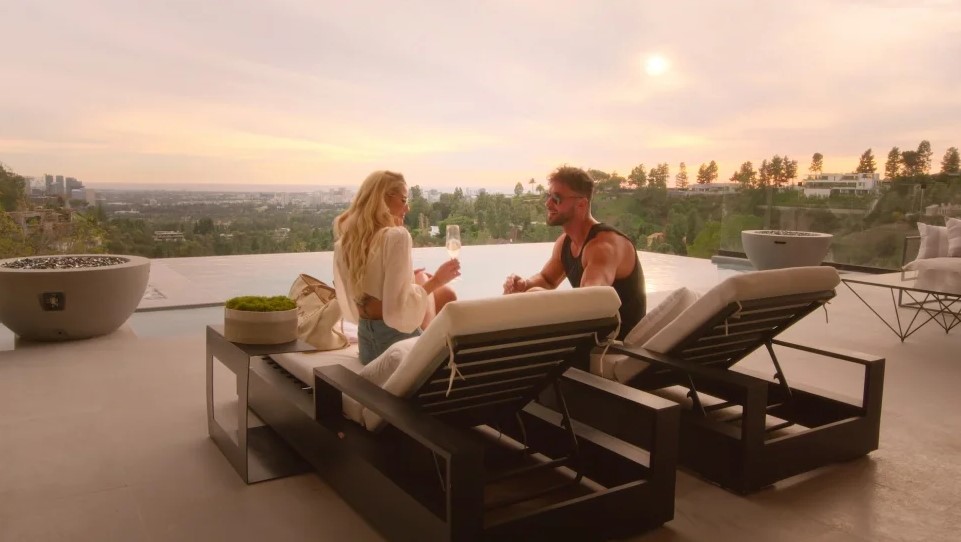 As the relationship was unknown to most post-filming, Emma and Micah hinted at a possible future when they began featuring on each other's social media accounts. Moreover, while she soon made it clear that they were dating exclusively, she even indicated that they might put a label on the relationship. Emma said, "Obviously, it's progressed a little bit [from where season 5 ends]. We've become closer. But it's right about there. So, we'll see. Maybe in season 6, there will be a label, a ring. Who knows?" However, she soon clarified that since neither stayed in Los Angeles permanently, they were taking it slow and seeing where fate would take them.
Are Emma Hernan and Micah McDonald Still Dating?
Emma and Micah prefer to keep their dating lives private and haven't revealed much publicly. Nevertheless, current developments sadly make it seem like they aren't exclusive any longer. For starters, Emma hinted at a possible proposal in season 6, yet the cameras captured nothing of that sort on the show. Furthermore, Micah did not appear for the entire season 6, and she rarely talked about him with her co-workers.
Interestingly, Emma clarified her stance in a May 2022 interview with Today magazine, where she stated, "Right now, I'm single and dating. I'm open to a relationship … I'm open to something moving a little bit more serious." Naturally, such a statement hinted at a possible breakup, but Emma soon revealed that she and Micah were still in touch and talked almost daily. Not just that, the 'Selling Sunset' star was still hopeful about the relationship someplace positive as she said, "Micah and I still talk, and we have a great relationship. TBD, what happens with that. I don't want to spill too much."
Besides, Emma also revealed the reason behind the relationship not advancing; she explained that since both of them shuttled between Los Angeles and other cities, the distance was too hard to manage. Currently, she and Micah do not feature on each other's social media accounts, and they rarely interact in public. That, coupled with zero mention of Emma's love interest in 'Selling Sunset' season 6, makes us believe that the two aren't dating.
Read More: Are Chelsea Lazkani and Heather Rae El Moussa Still Friends?