MTV's 'Couples Retreat' is an exciting reality show that follows six celebrity couples undertaking a carefully designed set of challenges to determine their compatibility. While the tasks are curated with teamwork, communication, and trust in mind, the pairs also get to work on their relationships and the issues they face daily. Besides, witnessing how each couple deals with problems uniquely is interesting.
While fans might be familiar with Falynn Pina from 'Real Housewives of Atlanta' (RHOA), 'Couples Retreat' season 3 features her journey with her fiance, Jaylan Banks. Although Jaylan and Falynn appear to have much in common, fans are eager to find out if they are still together. With the cameras now turned away, let's dive in and fetch some answers, shall we?
Falynn Pina and Jaylan Banks' Couples Retreat Journey
Falynn Pina was previously married to Entrepreneur and Philanthropist Simon Guobadia, but the two decided to part ways and confirmed their divorce in April 2021. Hence, from the looks of it, she met and got close to Jaylan soon after the divorce, and it did not take long for the couple to start dating. Subsequently, Jaylan, an aspiring Actor and Entrepreneur with two LLCs registered to his name, became Falynn's most significant support and encouraged her to move forward in her career as a model and a TV personality.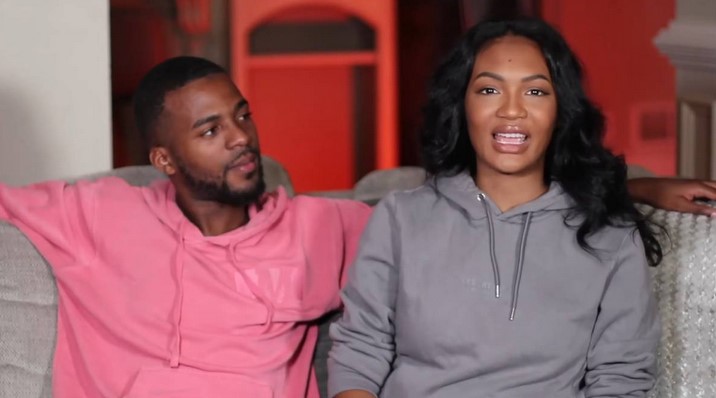 Moreover, the couple's relationship was made official when they took to YouTube on August 17, 2021, and revealed they were having a baby together. Falynn and Jaylan had more news to share with their fans soon after, announcing their engagement on October 18 of the same year. In fact, the RHOA cast member even uploaded a picture of her ring and mentioned that she was only too delighted to say yes when her partner finally popped the question. Besides, the following month, on November 27, 2021, the pair welcomed their daughter, Emma Pina, who soon became the light of their lives.
Since then, Falynn and Jaylan's relationship grew stronger as they began dreaming and planning a future together. However, the two mentioned that they had to settle some of their issues before marriage, which made them decide to join 'Couples Retreat.' Falynn and Jaylan appeared to have a wonderful time on the MTV reality show, and they even managed to put a few of their issues to bed. On top of it, their performances in the challenges proved their love for each other, and it was heartwarming to witness the genuine connection that grew each day. Besides, the two seemed to have a great mutual understanding, and it was apparent that they were in it for the long run.
Are Falynn Pina and Jaylan Banks Still Together?
Sadly, fate had other plans, as even though Falynn became an expecting mother again, she and her fiance, Jaylan, had to experience the agony of losing a baby. The reality TV star even informed her followers about the miscarriage on January 11, 2023, and wrote, "The Lord called our baby home. Though we understand that God has a plan, our home is filled with tears and broken hearts. Rest in heaven, Jean Pina. Mommy and Daddy love you so very much." Despite breakup rumors coming up from nowhere shortly after the miscarriage, Falynn and Jaylan initially denied such assumptions.
Still, losing a child seemingly weighed heavy on the couple's minds as they found it difficult to continue with each other ahead. Thus, Falynn and Jaylan eventually decided to part ways mutually; they announced their breakup in a now-deleted Instagram post on February 9, 2023, saying, "It is with deep sadness in our hearts that we have decided to end our journey as a couple. Though we love each other very much, we feel it is best to part ways. Our bond as friends and family will never be broken. We ask for privacy at this time." While we can confirm that Falynn Pina and Jaylan Banks have since split up and aren't together, they continue to be proud and incredible parents to their wonderful daughter.
Read More: Are Ronnie and Shamari DeVoe From Couples Retreat Still Together?