Netflix's 'Sexy Beasts' is a reality dating series wherein singles try to form romantic connections while wearing elaborate masks that completely cover their outward appearances. Their eyes and teeth are thus the only two features a prospective partner can see, and it's all in an attempt to say goodbye to superficial dating. The idea is to form emotional bonds through personality compatibility alone, and we'll be honest, it's as strange as it is interesting. If you, like us, are curious to know where the final pairing of episode 2, James and Alexis, are today, we've got you covered.
James and Alexis' Sexy Beasts Journey
As a Californian Lab Technician with a Bachelor's degree in Biology thanks to an athletic scholarship from Westminster College in Pennsylvania, away from his hometown of Miami, Florida, James acknowledged that he's at an age where he feels ready to fall in love. Even though he's "an ass man," he does care about a person's character and wants someone who'll be goofy with him but also engage in deep, soulful conversations. When he met his three blind dates – Amber, Alexis, and Tamiko – James felt as if that's what he got. Yet, it was Alexis who immediately impressed him.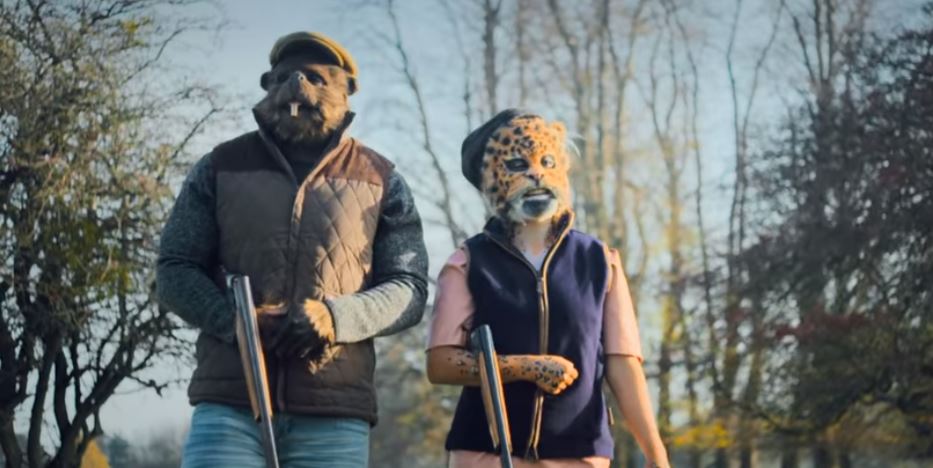 By joking around, singing, and sharing the details of her life while showing off her laid-back spirit, Alexis captured James' attention. However, so did Amber, leading him to drop Tamiko, which he regretted as soon as he saw her in reality. They still moved on, though, and for their second date, while Amber and James attended an ice sculpting class, Alexis and James took up shooting. Despite the extraordinary energy between the former pair, Alexis' ability to demonstrate a different side of her and indulge in a "beaver kiss" won James over. As he said, "she really has her claws on me."
Are James and Alexis Still Together?
In the end, it turned out that Amber's broken heart-shaped ice model was just foreshadowing what was about to happen next as James chose Alexis to be his "beast." Alexis then stated, "I am super ecstatic. He seems like a great guy, and I just can't wait to see where this goes." Fortunately, the feelings of excitement and attraction were still mutual when they met face-to-face for the first time. James instantly took the chance to display his body, but Alexis, it seems, only found it endearing. Even with that, though, James added that if things don't work out, he'll definitely "hit up Tamiko."
From what we can tell, it appears as if James and Alexis are nothing more than friends today. They do follow one another on their social media platforms like Instagram (just like James and Tamiko). However, Alexis' feed makes it look like she's in a blissful relationship with someone else at the moment. The 26-year-old law student and singer also plans on expanding her professional career by releasing three new singles over the next few months, which we can't wait to hear. As for James, he's still in LA, where he continues to focus on his fitness while trying to make it in the entertainment industry as an actor. He seems content with his life right now.
Read More: Are Kariselle and Tyler From Sexy Beasts Still Together?