TLC's 'I am Jazz' is a reality TV show about Jazz, a transgender girl discovering her gender identity and transitioning into her desired body. Her parents, Greg Jennings and Jeannette Jennings (who use a pseudonym for their last name for privacy), exemplify how all parents should handle the complexities of teenagers. Their wholesome relationship is a highlight of the GLAAD Award-winning, which keeps their family intact and harmonious. However, it is rumored that their marriage is falling apart, so let's find out if this statement weighs any truth at all or if it is just another farce.
Jeanette and Greg's I Am Jazz Journey
Jeanette has an amusing background, with a degree in communications program, to experience in filmmaking and graphic designing. Greg, on the other hand, is an attorney, and they both attended the same school in Connecticut. The duo is passionate about running their family's charity, known as TransKids Purple Rainbow Foundation. The couple has been a rock in their daughter's transitioning journey. In season 2, they were subjected to hate from an anti-trans group when they also received threatening and transphobic phone calls. The duo did not budge and approached the police for help.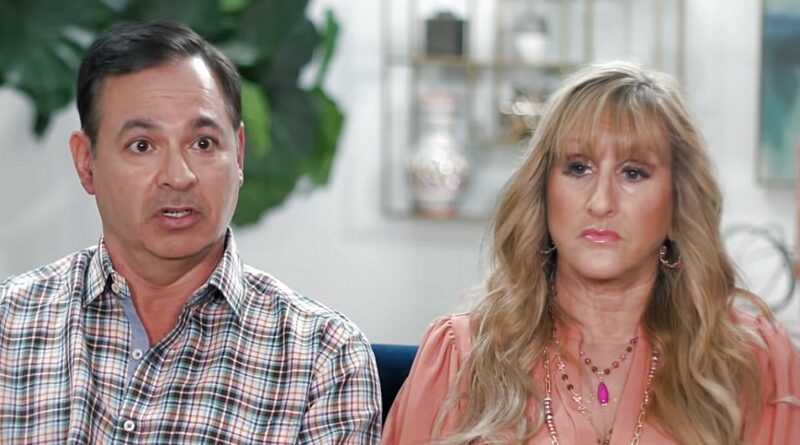 Later, when the caller was unveiled, they had a disagreement about how to approach the situation. The small nooks and cracks were nothing compared to what they accomplished as parents for their daughter. In season 4, around Jazz's 17th birthday, the father-daughter duo planned a heartfelt surprise for Jeannette, which was a wedding vow renewal ceremony. As Jazz turned 18, they had to accept that their daughter was ready to move out and face the common Empty Nest Syndrome experienced by most parents at this stage.
They were also concerned about her gender confirmation surgery, but their companionship acted as a strength in those turbulent times. In season 7, we got a closer look at the couple's dynamics when Jeannette did a sensual lingerie photoshoot to surprise Greg on their wedding anniversary, while Greg did the same for his beloved wife and caught her off-guard. So, has their marriage truly come to a halt, or has it just succumbed to the world of false internet narratives?
Are Jeannette and Greg Still Together?
Yes, Jeannette and Greg are very much still together. Somehow there has been a rumor of the two having a rift, but that's precisely what it is, a rumor! The couple has gone through thick and thin and protected their beautiful family through all circumstances. It doesn't seem like they are separating anytime soon. Their family visited Park City, Utah, on a skiing trip, in early January 2023. They also had a get-together during the holidays in December 2022. Amidst all this, it would be wrong to assume that the couple is drifting apart.
On their 29th anniversary on August 7, 2022, Jeanette posted adorable pictures of their wedding with an endearing caption that read: "I'm the luckiest wife in the world for having you as my husband, best friend and father of our children. I look forward to the many moments that we will share in the future as we continue to navigate this journey called life. With our love and commitment, we can make anything happen. I love you so much!" They haven't lost their old-school romantic spirits because the two attended the Doobie Brothers concert in July 2022.
If all that wasn't enough, she also wrote a heartfelt poem for her husband, and it's way too funny and authentic! These verses speak leaps and bounds about their relationship, and it doesn't seem like they are leaving each other anytime soon. Here are our favorite lines, "Our romance was magical, and I was certain that I had finally found 'my person.' We walked down the aisle as you melted me with your smile and soon we were producing child after child. We've faced tough obstacles that never brought us down, because we always feel safe with you around."
Taking all the aforementioned facts into account, only one word comes to mind, i.e., False Alarm! Greg and Jeannette are an ideal couple who spend quality time together while being involved in their children's lives. No one in their family has hinted that a divorce might happen in the near future. So, we'll continue to believe that their marriage is wonderful and wish them all the best!
Read More: Where is TLC's I Am Jazz Filmed?