'90 Day Fiance: Love in Paradise' is an interesting reality show that follows US citizens who have fallen in love with foreign nationals who reside in exotic locations. However, with most cross-border relationships having to deal with differences in customs, habits, and lifestyles, it is exciting to witness how each couple chooses to tackle their issues in the name of love.
Similarly, season 3 introduces us to Dallas, Texas, native Jordan Mason and her Jamaican boyfriend, Everton. Although Jordan and Everton seemed really fond of each other, their relationship suffered a setback when the latter mentioned that he was not ready for marriage. Well, with the cameras now turned away, let's jump in and find out if Jordan and Everton are still together, shall we?
Jordan and Everton's 90 Day Fiance: Love in Paradise Journey
A native of Dallas, Texas, Jordan was 38 when she joined the show, wherein she revealed her obsession with the nudist lifestyle and claimed it gave her a sense of unrivaled freedom and happiness. However, even though Jordan practiced a nudist lifestyle at home, she used to work in the beauty industry as an eyelash extension artist before the COVID-19 Pandemic. However, once the pandemic shut everything out, the Dallas resident found herself without a job. That was when Jordan began exploring a career as a content creator, although her content is mostly centered around making custom fetish videos for clients.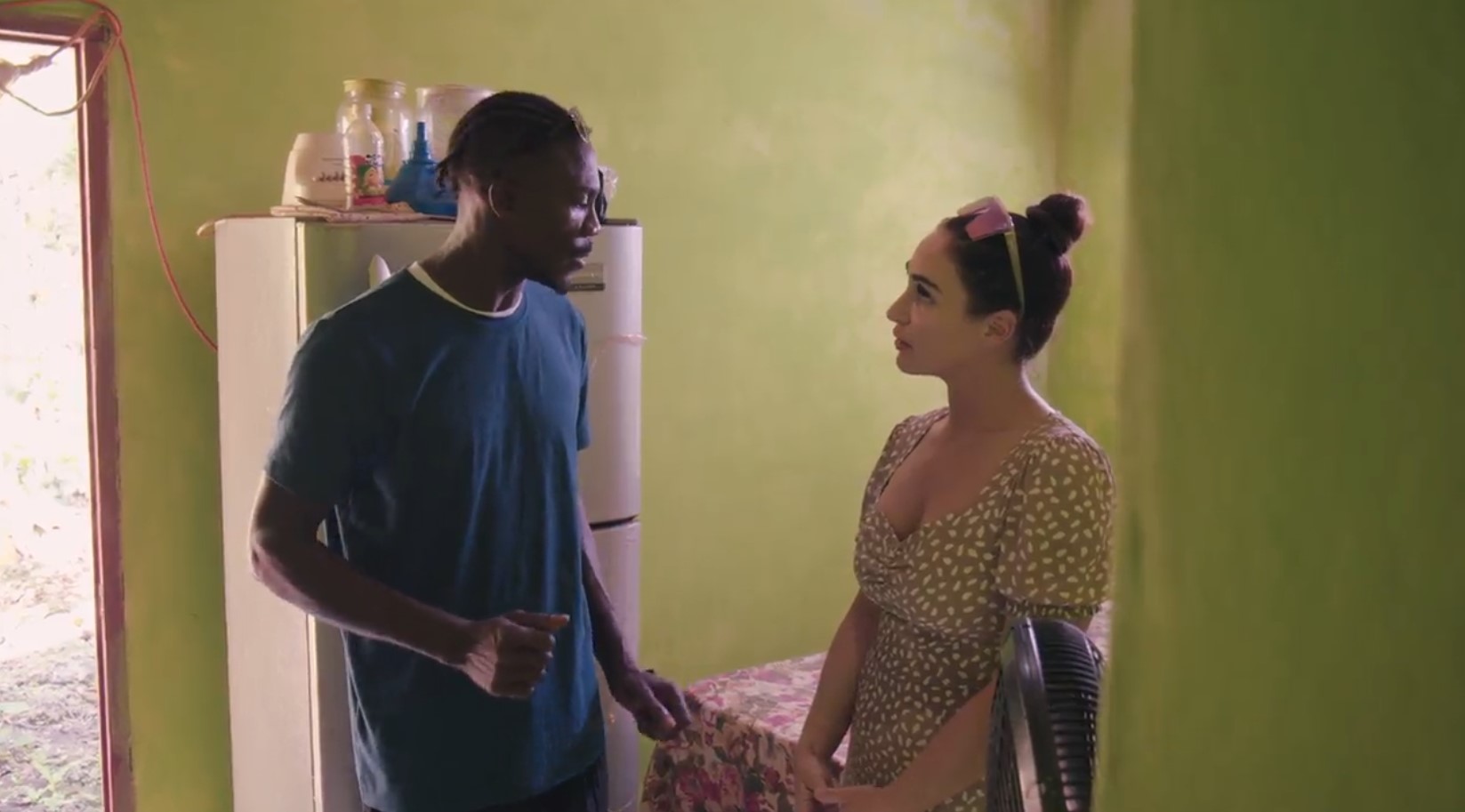 Meanwhile, Everton, who appeared to be a lively and cheerful individual, is a native of Portland, Jamaica, who met Jordan on a charter boat. In fact, Everton earns a living as a captain of a charter boat, and he met Jordan when his boat was hired by a wedding party, where she was a guest. Besides, even though Everton is almost ten years older than Jordan, it did not take long for them to become comfortable after their first meeting, and the US native claimed that the two even engaged in some healthy flirting.
Moreover, when it was finally time for Jordan to return home, she left with a promise of keeping in touch and taking the relationship forward. Interestingly, at the time of filming, Jordan and Everton had been together for 12 years, although their's has been an on-again-off-again relationship. Readers will be surprised to know that in those 12 years, both had dated other people but kept returning to each other in the end. However, once Jordan knew she wanted to settle down, she bought a piece of land in Grand Cayman as an investment and gave her boyfriend power of attorney.
On top of it, Jordan even went against her family's concerns and moved to Jamaica to meet Everton face-to-face. Although Jordan and Everton were delighted to meet in person again, their happiness was short-lived when the US native received an anonymous voicemail on her phone, which accused Everton of sleeping around with another girl. Besides, Jordan was also worried about their future after learning that Everton did not have a proper financial plan in mind.
Even though Jordan feared that her boyfriend might not take kindly to her profession, Everton was highly respectful of her choices and even supported her decision to make custom fetish videos. The couple also appeared to have excellent chemistry, and Jordan was thrilled to finally meet her boyfriend's mother. However, things fell apart when Everton's family members asked him about his plans for marriage. Everton claimed that marriage was not on his mind, which left Jordan seriously disappointed. She even insisted there was no point in keeping the relationship alive if it did not amount to anything.
Are Jordan and Everton Still Together?
Jordan and Everton are pretty private regarding their personal life and haven't opened up about the current status of their relationship on social media. Having said that, we believe that the recent developments in their bond do hint at a possible breakup. For starters, Everton does not feature anywhere on Jordan's social media account, and she hasn't even promoted the show on Instagram.
Furthermore, while the two rarely interact in public, they also do not follow each other on Instagram, which seems to be an indication of trouble. Besides, even though Jordan travels frequently and shares snippets from her vacations on social media, she mostly appears to be alone. Hence, such evidence, coupled with how Jordan was disappointed with Everton's lack of commitment, makes us believe they separated after filming for season 3 of the reality show concluded.
Read More: Are Gino and Jasmine From 90 Day Fiance Still Together?