CBS' 'The Amazing Race' is a thrilling adventure reality show in which teams compete in a race through foreign areas, interacting with locals and overcoming physical and mental challenges. During their appearance in season 7, Uchenna Agu and Joyce Robinson Agu made their mark as one of the strongest couples in TV history, The two battled their way through missed flights, begged for taxi fares, and even faced abandonment while maintaining an equal footing in the show.
Naturally, the pair reappeared more powerful than ever in the eleventh season, entitled 'The Amazing Race: All Stars.' However, it has been years since they displayed their effortless teamwork, and fans around the world are curious to know if they are still the same. If not, what has really changed between the two? Let's find out!
Joyce and Uchenna's The Amazing Race Journey
Uchenna and Joyce were a force to be reckoned with on 'The Amazing Race' season 7. They were a married couple from Houston, Texas, with Uchenna working as an Energy Broker and Joyce as a Sales Manager. During their first appearance on the show, they were experiencing relationship troubles and working for companies on the brink of bankruptcy. Winning the competition would have a significant impact on their lives. Despite arriving in third place initially, the couple encountered a Roadblock challenge that they had to complete before moving forward.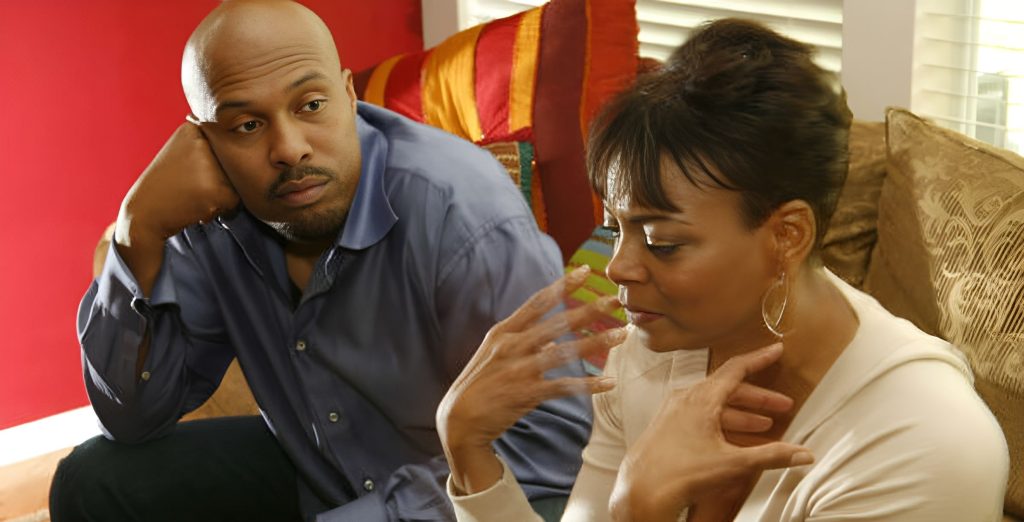 The duo journeyed across various countries, such as Chile, Argentina, South Africa, Botswana, India, Turkey, the United Kingdom, Jamaica, and Puerto Rico. In the eighth leg, the couple reached the midpoint and soon after won the Fast Forward. This allowed them to skip the second set of challenges. During the second-to-last detour, they chose the Brawn option over Brains, which propelled them closer to victory. Their hard work paid off, as they were awarded the well-deserved one million dollar prize. They even shaved their heads for the big win!
Uchenna and Joyce returned for 'The Amazing Race: All-Stars' in season 11, but unfortunately, luck was not on their side. They competed in various countries, but their journey ended in Malaysia, despite using the Fast Forward and arriving first in the eighth leg. They were the last team to arrive out of the five remaining teams. They achieved numerous milestones during their appearance on the show. They were the first team to triumph without resorting to the Yield strategy.
Additionally, Uchenna and Joyce received two non-elimination penalties, which was a first for any team. They also received the Marked For Elimination penalty but managed to evade elimination, a feat never accomplished before. The couple has experienced all the highs and lows together. They've won, lost, cried, and laughed. But was it all enough for their bond to be unbreakable, or did they succumb to the test of time?
Are Joyce and Uchenna Still Together?
We hate to be the bearer of bad news, but Joyce and Uchena have separated. After season 7, the couple planned to opt for an In-Vitro Fertilization procedure. However, they later revealed that the procedure failed. They established a charity for children in Houston with their prize money, where they held a Houston version of the show, titled 'The Great Raise,' to fund their organization for helping impoverished children.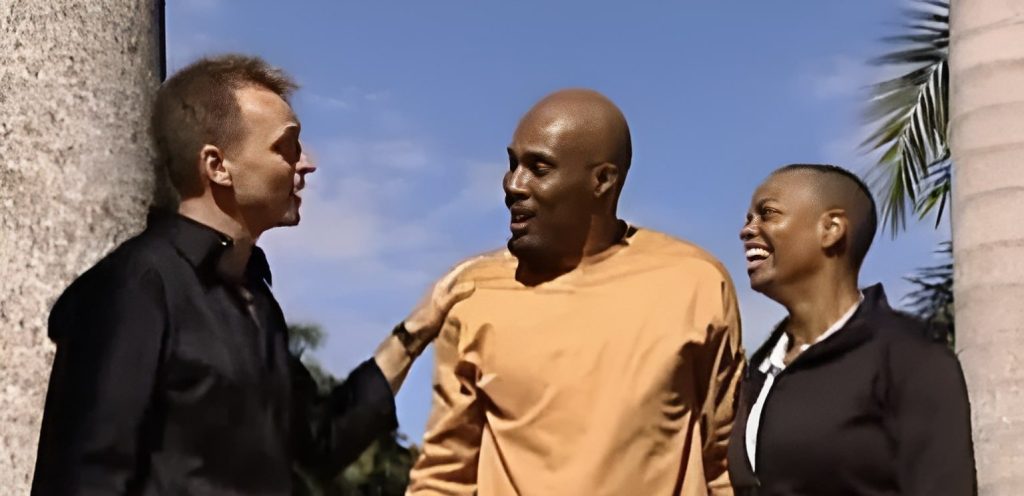 In a 2011 interview, Joyce revealed that the duo has decided to end their marriage but continue to be great friends. According to her, their relationship was doubtful even before the show, but competing side by side gave them some more time together. Not much was said about the reason behind their fallout, but a speculated reason is the issues they had in their marriage before the show.
As of now, Uchenna is working as a Life Coach and Motivational Speaker, helping people to transform their lives. He is also known for starring in movies titled, 'Krazy Meets Karma,' 'Push,' and 'Destinies.' Even Joyce bagged a part in 'Star Trek: The Next Generation.' She was also reported to be working on her her memoir in 2014, but it hasn't been published yet. Uchenna has made his presence known on almost every social media platform, whereas Joyce has kept a low profile, with only an inactive Facebook account.
There are no updates about their current dating lives, but we hope they've found peace and contentment no matter what their relationship status is. Even though they've parted ways, we'll always cherish the remarkable moments they gave us in both seasons, and we wish them nothing but the best.
Read More: Are Colin and Christie From The Amazing Race Still Together?