'Sexy Beasts' is a reality dating series wherein each episode follows a new quartet of single individuals, with one hoping to find a genuine romantic connection amidst the other three. With Rob Delaney serving as the narrator, this admittedly strange Netflix original removes appearance from the equation to see if dating can still exist without superficial aspects. However, it does yield some surprising results, making it highly captivating. So after binge-watching the first season, you must be wondering how the show's concluding pair, Kelechi and Martha, are faring today. Well, let's find out, shall we?
Kelechi and Martha's Sexy Beasts Journey
Although active in the dating world, Kelechi had been single for more than two years before coming on the series disguised as a Rooster to find love. After all, he wanted to end his streak of terrible bonds and meet someone who would keep him on his toes by being intelligent, fun, and aspirational. A profound and meaningful connection is what Kelechi desired, and that is what immediately sparked when he met his three dates – Lilly, Cassie, and Martha. Yet, it was the latter who charmed him with her authentic personality and flowing conversations, especially her stories.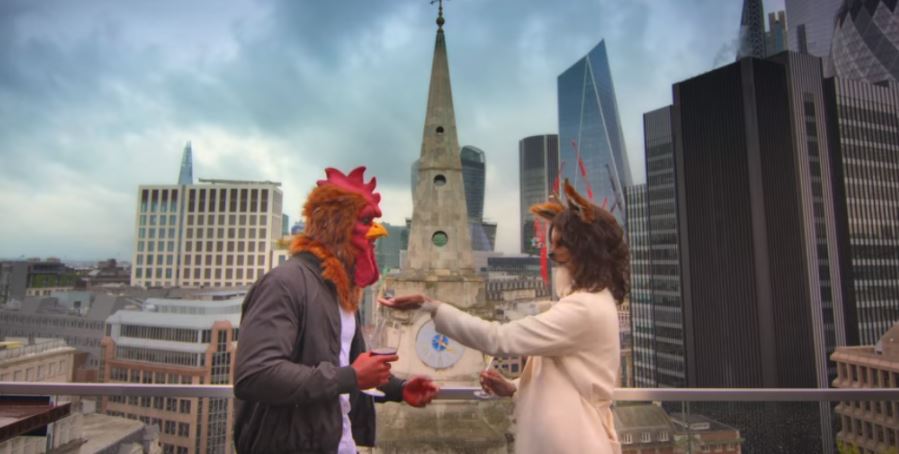 The fact that Martha accidentally landed in Philadelphia when she was on her way to The Dominic Republic in the Caribbean – a completely different region – was also a tale Kelechi seemed to adore. So, of course, he picked Martha for a second date, along with scientist-turned-fashion-model Lilly. Kelechi went on an exciting off-roading venture with Lilly, whereas he spent some quality time wine-tasting with Martha. The sales executive captivated him with her spirit and attitude, and because their spontaneity also matched, Kelechi couldn't help but chose Martha as his "sexy beast."
Are Kelechi and Martha Still Together?
Talking about his decision, Kelechi said, "Martha and I had really natural energy together," He added, "When we hang out, it's just been super easy. My decision was definitely based off of personality." This chemistry only increased when they met face-to-face for the first time due to their added physical attractiveness. "My legs were literally shaking [upon seeing Kelechi]," Martha stated. "As I walked in, I was like, 'please don't fall over. That'll be really embarrassing." After that, the new couple made plans to go on another date, so it's safe to say that they felt ready to open up their hearts to each other.
As for where they are now, it seems like while the Southampton native Martha has left her sales post to chase a career in the entertainment industry, Kelechi is back in America to finish his studies at Knoxville's South College School of Pharmacy. Even though he's based in Tennessee and is set to graduate in 2022, Kelechi still finds ways to balance travel and education. His Instagram feed shows that he's traveled all across the nation and also runs a fitness account.
Coming to their relationship, an ocean separates Martha and Kelechi, but they still follow one another on social platforms, so we're hopeful about a continued romantic connection. The two have not publicly revealed anything or even mutually interacted through comments on each other's posts. However, considering their bond, we assume that Kelechi and Martha are, at least, on good terms. Martha had admitted that she loves America, so we can't wait to see how their link will play out.
Read More: Are Emma and Bennett From Sexy Beasts Still Together?