In the undulated expanse of the race track, contestants come together to race each other in unforgiving conditions and retain their winning streak against competitors. Following the world of street racing in Oklahoma City, 'Street Outlaws: No Prep Kings' features a high-stakes competition that encapsulates the ultimate need for speed and stealth. As contestants test out their mettle in intricately designed vehicles, a number of dramatic situations follow.
In the midst of the competition, Kye Kelley and Lizzy Musi's chemistry on the reality television show has enthralled many. However, speculations of a possible breakup have made many wonder if the couple are still together. So, if you're also curious to know more, look no further because we've got all the answers right here!
Kye and Lizzy's Street Outlaws Journey
Hailing from Mississippi, Kye's winning streak on the show had made it extremely difficult for other competitors to take the win. As for racing royalty, Lizzy, the daughter of racing legend Pat Musi had repeatedly showcased her stealth on the race track. While Kye and Lizzy's careers continued to blossom, their personal relationships did not have the same upward trajectory. After the duo were introduced to each other at the PDRA exhibition race, they quickly became friends. Upon realizing their chemistry and adoration for each other, Kye and Lizzy made things official in 2017. What followed was years of adoration and bliss, even amidst a high-stakes competition.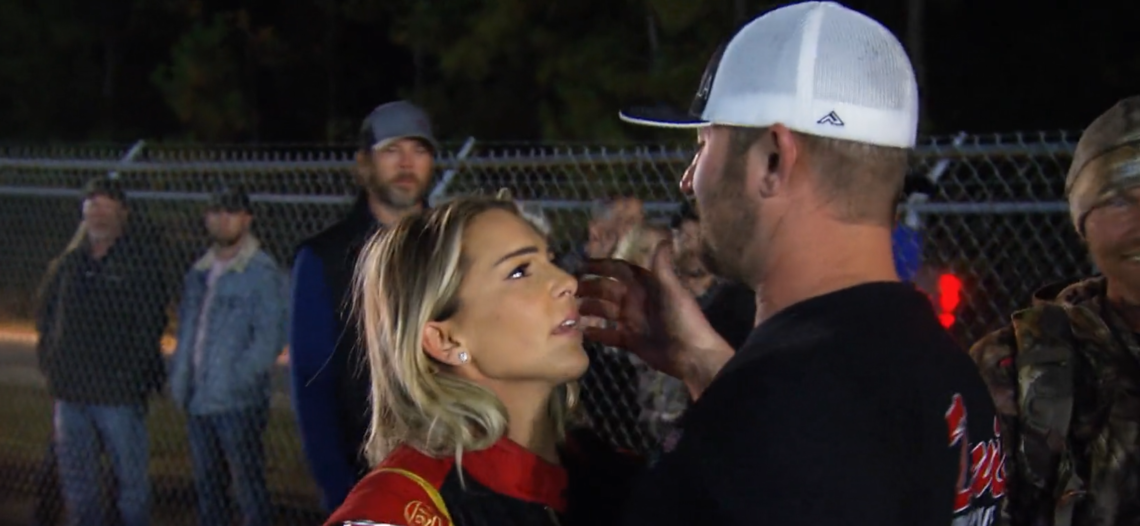 After dating for more than three years, Kye decided to take things to the next level. In 2021, on an episode of 'Street Outlaws,' Kye proposed to Lizzy, who accepted his declaration of love on the race track. While the duo was set to tie the knot in November 2022, the couple ultimately decided to push back their nuptials and postponed the wedding to the following year. Shortly after, the duo had a spat on season 5 of 'Street Outlaws: No Prep Kings.' After Lizzy dethroned Kye by crossing the finish line and winning the first round of the Great 8 race, the reigning champion felt that Lizzy performed better just for an ego boost.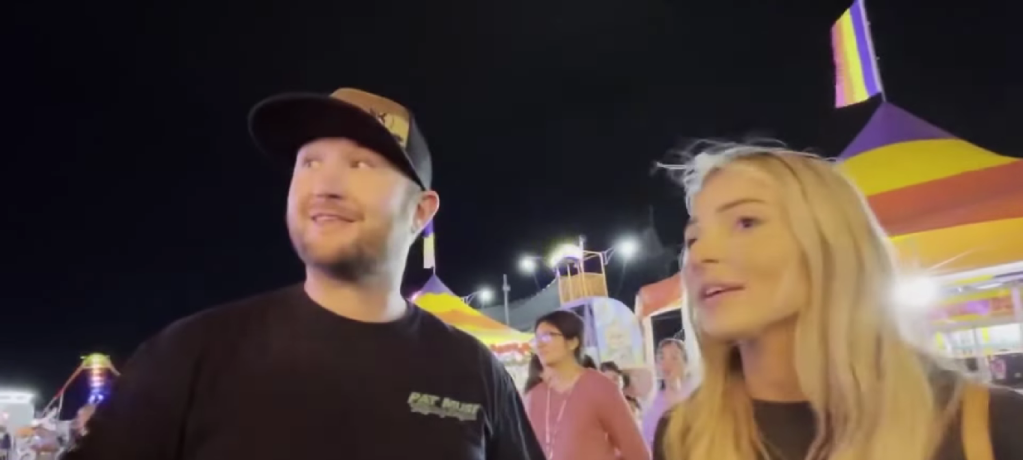 Kye exclaimed that while he didn't care about the money that came from the race, he still wanted to finish first and gather the points. While Kye felt wronged, Lizzy felt equally infuriated. Lizzy felt that Kye had unnecessarily created an uproar. Not just this, she also confessed that their relationship had been blown out of proportion simply because of this incident, indicating an imminent breakup. Naturally, this stir gave room to speculation about a possible breakup.
Are Kye and Lizzy Still Together?
Yes, Kye and Lizzy are still together. While their brief disagreement on the show may have triggered feelings of disdain, the couple ultimately worked out everything. Not just this, but the duo are set to marry as well. While the initial scale of their argument had led many to speculate a breakup, the duo has remained undeterred in their love and affection for each other. Even a major health scare hasn't affected the love and adoration Kye and Lizzy share for one another.
Shortly after the cameras closed in on them for season 5, Lizzy began to feel a lump in her breast that expanded at an accelerating pace. After getting tests done, the prognosis concluded that Lizzy has stage four breast cancer. When the doctors informed Lizzy that the cancer had spread to her lymph nodes and liver, the reality star even broke down. While the devastating news did give the couple a shock, Lizzy has maintained the course of treatment and awaits positive results with the support of her partner and family.
In addition to regaining her health through different forms of treatment, Lizzy continues to share regular updates with her fans through social media and YouTube, where she breaks down the details of her diagnosis and the aftermath. As for Kye, the reality star has also taken a headstart on ensuring that all of Lizzy's needs are met and that her path to recovery is smooth. The couple is also juggling their passion for racing along with the treatment and share a positive outlook. So, despite the uphill battle that the couple is facing, we continue to hope the best for their health and happiness!
Read More: Are Kayla Morton and Boosted From Street Outlaws Still Together?