Netflix's 'Love is Blind' is a dating social experiment wherein singles try to find their perfect partner, fall in genuine love, and get engaged, all before meeting face-to-face for the first time. With the focus on emotional attraction rather than physical, the contestants get to talk and know each other from their respective "pods" before arriving at a decision. While some pairs crash and burn in the real world, others like Lauren Speed and Cameron Hamilton set an example for the rest. So now, let's find out more about their journey and current status, shall we?
Lauren and Cameron's Love is Blind Journey
As a data scientist, Cameron Hamilton came on this reality series with just one goal in mind; to test the hypothesis of whether love can truly be blind. Cameron didn't expect it, but he actually fell for content creator Lauren in just three days. From talking about their professions to how much they care for their families, both individuals knew early on that they were the right fit. Thus, it came as no surprise when Cameron got down on one knee in just five days, leading to the start of their relationship in the real world. The couple has been wearing their hearts upon their sleeves since then.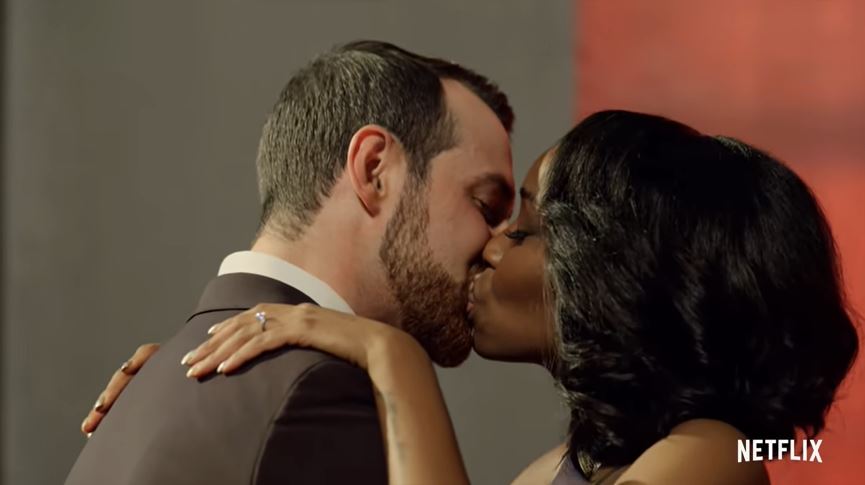 By showcasing their absolute love and commitment to each other through their actions, Lauren and Cameron immediately become fan favorites. The interracial aspect and the skepticism of Lauren's parents did make it seem like some issues could arise at first, especially because she'd never dated a white man or brought someone home, but that wasn't the case. After all, with his honesty and compassion, Cameron not only won her parents over but also proved that he's ready to face any difficulty that comes their way. Lauren stood by him, and they ultimately said, "I do."
Are Lauren and Cameron Still Together?
Even over two and a half years later, Lauren Speed and Cameron Hamilton are still together and very much in love. As they have stated time and time again, including on 'Love is Blind: After the Altar,' because their tale played out in front of the world, they have ridiculous amounts of pressure to have kids. However, although they wish to start a family soon as well, Cameron has admitted that they will be sticking to Lauren's timeline. After all, she's the one who'll be giving birth. He also explained to Essence that "it can be tough to just reorient the focus back to just us versus what everyone else has to say."
Moreover, the couple also has a YouTube channel called Hanging with the Hamiltons, where they continue to share their journey with fans. Yet, most importantly, they recently wrote and published 'Leap of Faith: Finding Love The Modern Way,' a tell-all book where they delve into what it is like being on a reality show, along with its after-effects on their married life. Not everything has been sunshine and roses for them, but Lauren and Cameron make it work because they choose to.
"To the most kind, sweet, strong, intelligent, loving selfless husband in the world; I love you deeply!," Lauren Speed-Hamilton wrote in the caption (above) for Cameron's birthday post in early July, in part. "You've changed my life in ways I didn't even know possible. I prayed for a love like this. I'm so grateful for you EVERYDAY." Therefore, with their dog Sparx (named after the sparks that instantly flew when they first met in the pods), Lauren and Cameron are perfectly happy together.
Read More: Are Amber and Matthew Still Together?