Based on the popular show 'The Ultimatum: Marry or Move On,' Netflix's 'The Ultimatum: France' takes the concept of love to the next level and puts it to the ultimate test. Through the reality show, viewers are introduced to several entertaining couples and learn more about their troubles surrounding marriage, along with how they plan to resolve their differences.
The first season of the French series was certainly activating and featured some interesting duos, including Lina and Sophianne. Their journey on the show had plenty of drama and love that would keep a person guessing about their ultimate fate. If you are also curious about what happened to the couple, we have your back!
Lina and Sophianne's The Ultimatum: France Journey
31-year-old Sophianne entered the Netflix show to convince Lina, his girlfriend of two years, to marry him. As explained by the former, he wanted to travel to the US to realize his dreams as a musician and hopefully work with people he grew up listening to. Sophianne wanted Lina to marry him so they could move to the US and start their life together. However, she did not want to do so. While Lina seemingly had no issues with getting married, the idea of leaving behind her family was too much for her to accept.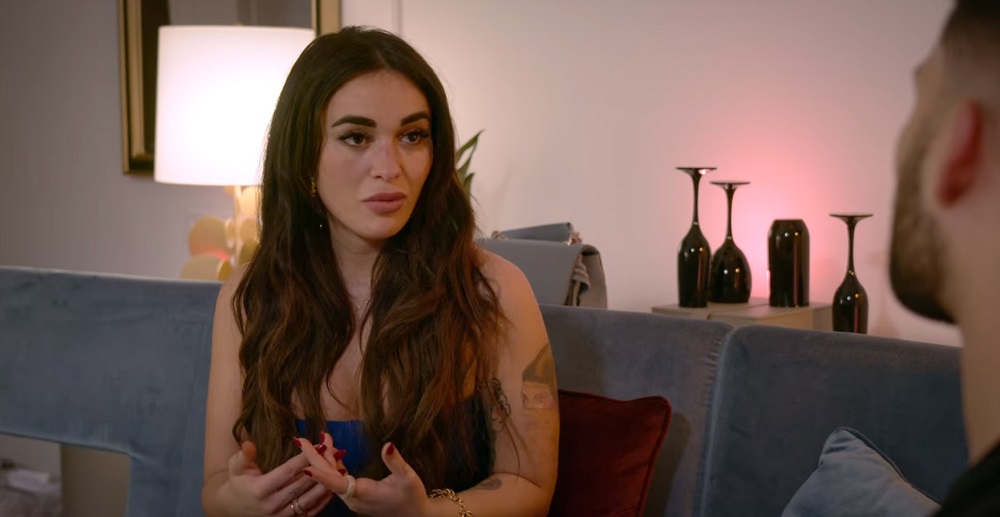 As a part of the show, Lina and Sophianne had to go on speed dates with cast members of opposite genders to choose who they would spend their three weeks with. During this phase, the 29-year-old nutritionist was highly troubled with how at ease Sophianne was with Romane. This led to a confrontation between Lina and Sophianne, where the latter insisted that he was only trying to follow the spirit of the challenge and give his best to better their relationship.
Still not happy with the growing closeness between Sophianne and Romane, Lina confronted her fellow female participant about staying away from her boyfriend. Though frustrated by her demands, the latter chose to stay clear of Sophianne. Lina got paired with André, while Sophianne had to spend the next three weeks with Catherine. For the next three weeks, both developed a close bond with their chosen partners that leaned more towards the platonic than anything romantic.
During their time apart, Lina and Sophianne discovered new things about themselves. The nutritionist realized that her family, especially her father, might not be as opposed to her moving out of France as she had thought, leaving her to rethink her reasons. Nevertheless, she still maintained that she did not want to be Sophainne's second priority and wanted him to have a better plan. Surprisingly, her boyfriend seemed to have regrets about his relationship and developed a close bond with Romane, which veered into dangerous territory.
After reuniting, Lina was far from happy with Sophianne as she had learned that he had been dancing closely with Romane and was trying to get closer to her despite knowing she was uncomfortable with their closeness. Meanwhile, Sophianne was unhappy with his girlfriend's constant doubts and wanted her to change some things about herself.
After numerous fights, the couple seemed to be back on track, with Sophianne seemingly confessing about every interaction he had with Romane. Though shaken, Lina seemed to appreciate her partner's honesty. Shortly before the season finale, she got into an argument with Romane. The latter insisted that she had never tried to lead Sophianne on, contrary to everyone else's belief.
When the time came for the Ultimatums to be answered, Sophianne was still determined to marry Lina and build a life together in the US. Hence, during his meetup with his girlfriend, the musician decided to express his emotions through his preferred way of communication, a song. Next followed a romantic proposal which Lina tearfully said "yes" to. When Sophianne asked if she would be willing to move across the Atlantic Ocean, Lina initially hesitated but then agreed.
Two months later, all the participants reunited, including the now-engaged duo of Lina and Sophianne. After their betrothal, the musician had taken the former on an impromptu trip to Los Angeles, California, which the young nutritionist enjoyed immensely. She also saw her fiance working on his music and could not be more proud.
Are Lina and Sophianne Still Together?
As of writing, Lina and Sophianne have not shared any official update regarding their relationship. The latter continues to further his music under the name SJee. In fact, he released "Nothing More," his first single from his latest EP(Extended Play), on December 23, 2022. " This experience was crazy and difficult but I am very grateful I was part of this journey," the musician shared while talking about the Netflix show. Given their journey on the show, we believe that the couple is still together and planning their upcoming wedding.
Read More: Are Sarah and André From The Ultimatum France Still Together?