Navigating the possibilities of love and establishing a genuine connection, young singles try to find a romantic partner on 'Love Island.' The show follows a group of singles who arrive at a tropical island marooned from the outer world, and as they take down their walls and try to find a connection with others, drama and problems naturally arise.
With hearts breaking and relationships mending left and right, the reality television show features several ups and downs. Lochan Nowacki and Whitney Adeshola Adebayo are one of the couples on season 10 of 'Love Island UK' who enthralled viewers with their chemistry and affectionate dynamics. So, if you also want to learn more about their relationship post their exit from the show, look no further because we've got all the answers right here!
Lochan and Whitney's Love Island Journey
Navigating the impediments of relationships, 25-year-old Whitney Adeshola Adebayo had hoped to achieve a true connection free from drama and issues. Similarly, the 25-year-old accountant hailing from Windsor had also come to the island with similar hopes. While Lochan and Whitney didn't find each other from the get-go, their eventual meeting set the stage for a blossoming relationship on the island.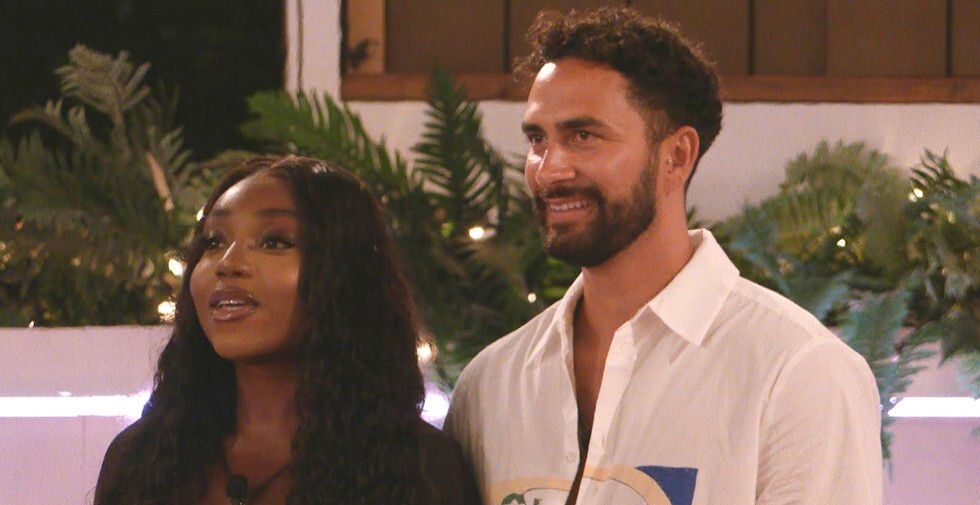 Initially, Whitney's heart was won by 26-year-old Mehdi. However, after the communications manager was ousted from the tropical island, Whitney couldn't find herself forming a connection with anyone else. However, things changed when Lochan appeared on the Casa Amor segment. Divulging his innermost feelings, Lochan made it clear that he hadn't come to break any relationships but hoped to show that some women could find a better connection elsewhere. Naturally, Lochan and Whitney's first meeting led to an instant liking, and the duo walked away from Casa Amor hand in hand.
Lochan and Whitney's relationship solidified even more when their families came to the island and shared the same excitement for their booming connection. Throughout their time on the show, Lochan and Whitney became known for their drama-free relationship. Just a week away from walking into the finals, the couple also became exclusive. Naturally, fans grew more expectant of the duo's ultimate win. However, things ultimately did not work out, and Lochan and Whitney became the runner-up on the show. As such, fans continue to grow more curious about their relationship status outside the island.
Are Lochan and Whitney Still Together?
Yes, Lochan and Whitney are still together! Weeks after the cameras closed in on them, they continue highlighting their feelings for each other in several ways. In addition to partaking in several rounds of interviews and podcasts, the couple also enjoys spending time privately. Admitting to their like-minded personalities, the duo has confessed that they prefer staying inside rather than going out all the time. Naturally, Lochan and Whitney are enjoying their time outside the scrutiny of the cameras by getting to know each other better.
However, speculations about their breakup have come to the fore after Kady McDermott made assumptions about their relationship. The 27-year-old 'Love Island' star branded Lochan and Whitney as the next Amber and Greg, who won the 2019 series. The star implied Lochan and Whitney's relationship would fade away within days like Amber and Greg. However, Whitney did not take long to shut down the rumors herself. The reality star used her live Q&A session on Instagram to deny the allegations and Kady's assumptions.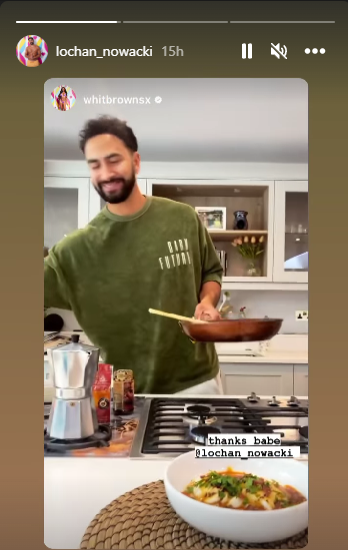 The couple does not believe in putting stock to rumors which is why they have confirmed that their relationship is still going strong. When Lochan and Whitney are not going out on dates, they try to enjoy quality time together inside the quietude of their homes. Not just this, Lochan's parents Kulminder and Simon, have also found Whitney to be a strong woman and hope to connect more with her.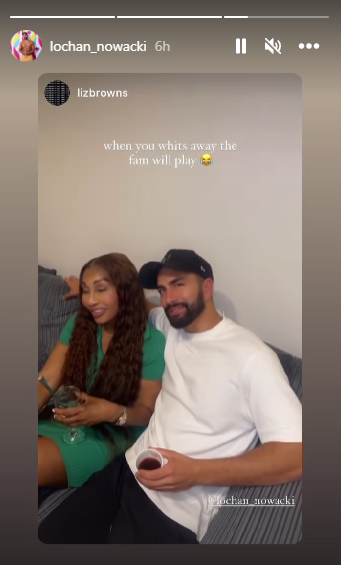 Similarly, Whitney's sister Lizzy has also established a friendship with Lochan. As such, the couple is still going strong on several counts. In addition to their romance, Lochan and Whitney have a booming career ahead of themselves, as well. With their ever-evolving Instagram following, the duo looks forward to expanding and diversifying their professional network. Naturally, we await all the professional and personal milestones Lochan and Whitney will achieve in the future!
Read More: Are Mitch and Ella B From Love Island Still Together?