Enveloped in the allure of romance, 'Love Island' features young attractive singles who head onto an island and discover the possibilities of a true connection with one another. The individuals pair up and compete in different challenges to win the top prize. However, as new twists are added into the mix, the couples have to rethink their connection and see whether it is stronger than the roadblocks presented. Season 10 of the reality television show features several individuals who want to discover love. Mitchel Taylor and Ella Barnes are one of the couples who have intrigued viewers. So, if you're also wondering if the duo are still together or not, look no further because we've got all the answers right here!
Mitchel and Ella's Love Island Journey
At 23, Ella headed onto the island to establish a genuine connection and explore her chemistry with other singles. While the Kent-based dancer and model was excited to add spice and drama to the mix, the 26-year-old gas engineer from Sheffield had hoped to find the girl of his dreams. However, their road to discovering a connection with each other wasn't quick. Mitchel was initially attracted to Abi. However, things changed when Ella entered the villa on Day 39. After Ella made her feelings for Mitchel known, the three singles inevitably got warped into a love triangle. Despite sticking with Abi after twists and Casa Amor, it was Ella's appearance on the scene that changed Mitchel's view.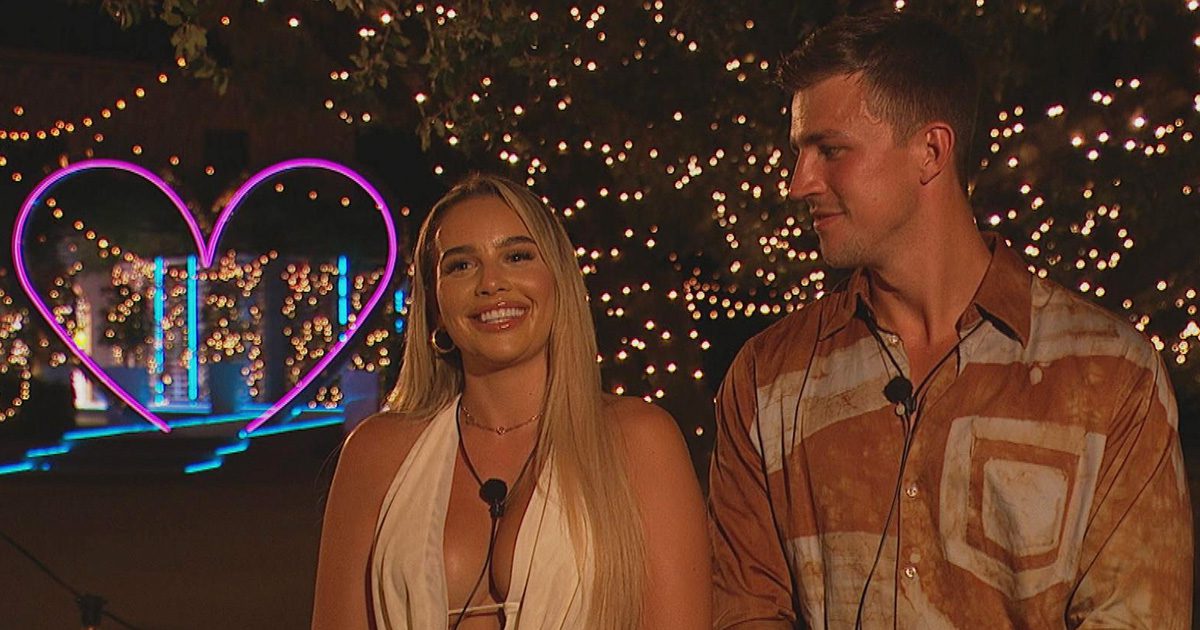 After admitting that he couldn't see himself with Abi, Mitchel decided to explore his chemistry with Ella. However, even after getting together with Ella, he faced several bouts of doubt. Not only did Mitchel try to reignite things with Abi by assuaging her, but the Sheffield-based star also referred to Ella as "fake." Despite the bumpy road that Mitchel and Ella faced throughout the series, the duo ultimately managed to get together exclusively. However, just when they managed to gain clarity about their feelings for one another, a change of fate happened, and the two ended up getting dumped after securing minimal votes. Naturally, fans wonder if Mitchel and Ella's story has exceeded their time in front of the cameras.
Are Mitchel and Ella Still Together?
Yes, Mitchel and Ella are still together. Just days after walking out of the 'Love Island' villa hand in hand, the couple's relationship had also raised grounds for speculation. Breakup rumors gained more traction after Ella appeared on the 'Meg 2' premiere without Mitchel. Nevertheless, the assumptions stand baseless as they are still together. Readers will be happy to know that Mitchel and Ella have overcome the issues they faced during their time on 'Love Island.' In addition to appearing for interviews and podcasts, the duo is also readjusting to reality and life outside the 'Love Island' villa. Not just this, the couple has also been spotted on a date publicly, thus confirming that all is well between them!
As such, the rumors of their breakup remain baseless. Moreover, since Mitchel has yet to relocate to London, it is natural that the reality stars are not always near each other. So, even though the cameras have closed in on Mitchel and Ella, the couple has stayed strong. Not just this, the duo also looks forward to the changes that will come in the future. With their burgeoning careers and ever-evolving Instagram following, Ella and Mitchel also look forward to exploring different opportunities. Naturally, we await all the personal and professional milestones Ella Barnes and Mitchel Taylor will achieve in the future!
Read More: Are Catherine and Elom From Love Island Still Together?