Discovering the possibility of romance, young attractive singles arrive at an isolated villa to explore a true connection. 'Love Island' follows several contestants who pair up with each other in a feat to find love and win the top prize. However, several singles in the mix make prospective relationships topple left and right. The reality television show features drama and jealousy as the participants vie for true connection.
Season 10 of 'Love Island UK' also features new relationships and possibilities. Catherine Agbaje and Elom Ahlijah-Wilson are one of the couples on the show who have invoked the curiosity of fans. So, if you're also wondering if the duo is still together, look no further because we've got all the answers right here!
Catherine and Elom's Love Island Journey
Arriving on the island to find the one, Catherine and Elom, two 22-year-olds, eventually found each other. However, Catherine and Elom's attraction didn't blossom from the get-go. Initially, the real-estate agent had found herself attracted to Andre. However, Catherine sought another romance after Andre was dumped from the villa. Shortly after, Scott van-der-Sluis entered the villa, and it became apparent that he and Catherine shared a connection.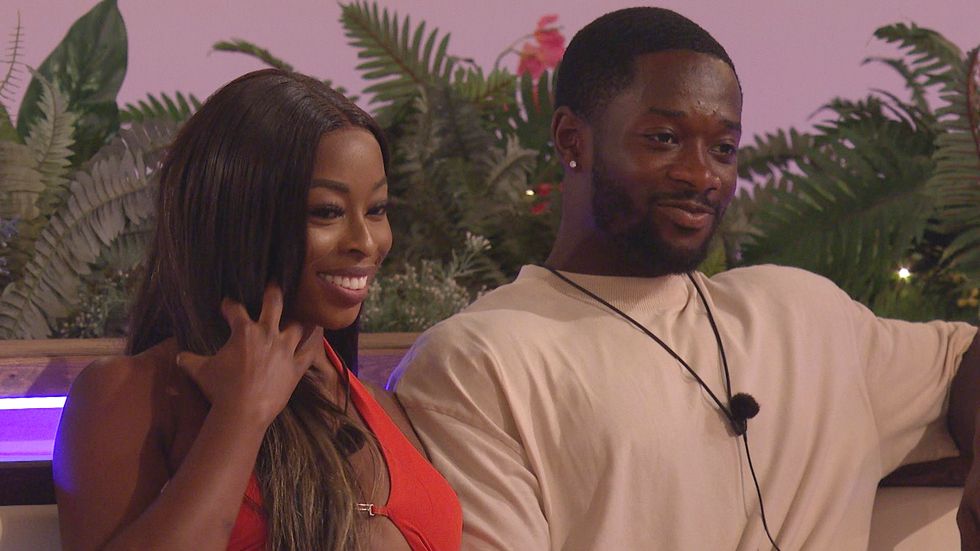 However, when the former made it clear that Catherine was the girl for him, the duo ultimately connected deeply. Even then, Catherine felt that something was amiss in their relationship. Finally, in the Casa Amor segment, Catherine decided to explore her connection with Elom. While Scott had remained loyal to Catherine, the latter had found something special with Elom. Following Casa Amor, Catherine and Elom were enthralled in each other's company and continued to get to know each other.
Even so, Catherine and Elom's relationship on the show wasn't without its trials. After Elom suggested that he would be willing to explore a connection with other bombshells, Catherine was struck deeply. While their relationship had hit a patch following Elom's comment, more shock came when the duo was ousted from the villa. In a surprise elimination, the audience named Catherine and Elom the least suitable couple. While the elimination had come as a shock to the duo, their eventual booting raised many questions about the status of their relationship.
Are Catherine and Elom Still Together?
No, Catherine and Elom are no longer together. The initial sparks that led Catherine and Elom to gravitate toward one another eventually fizzled out once they walked out of the Spanish villa. While Catherine and Elom seemed to be going strong after exiting the show, the divide in their relationship was prominent ever since Elom commented on a prospective romance. However, once the cameras closed in on them, the duo became overwhelmed by a surge of interviews and the possibility of a romance. As such, they were not able to connect as well as they would've liked.
Since the duo did not have time to connect and faced several ups and downs inside the villa, their relationship couldn't blossom as well as they would have wanted to. Moreover, Elom has also expressed his unwillingness to fully commit to a relationship on the 'Reality with Will Njobvu' podcast. On the other hand, Catherine is ready to settle down and explore a long-term connection with somebody. So, even though the couple has appeared for interviews and podcasts together, their skewed inner dynamics have played a much bigger role. Ultimately, the couple sat down with Aftersun and revealed that they were no longer together.
Even so, the reality stars continue to progress individually. While Catherine has expressed interest in connecting with Scott van-der-Sluis again, Elom is also exponentiating his business profile as an online coach and fitness trainer. So, even though love and romance are off the table for the duo, they continue to progress in their way. Naturally, we look forward to the milestones Catherine and Elom achieve in the future!
Read More: Are Leah and Montel From Love Island Still Together?