Netflix's 'Too Hot to Handle Brazil,' known as 'Brincando Com Fogo,' which translates to Playing With Fire in Portuguese, is a series that follows the original format of the English-language version. In the reality show, singles are not only made to abstain from all forms of physical intimacy to focus on emotional bonds alone, but imposters also deceive them at some point. In this mess, though, even with the added drama of scandal and gossips, some pairs still managed to prevail. Thus, now, if you're curious to know how Marina Streit and Leandro David are faring today, we've got you covered.
Marina and Leandro's Too Hot to Handle Brazil Journey
Owing to his former entanglement with Rita Tiecher, Leandro David was having a tough time dealing with his feelings before Marina Streit stepped foot into the beachy retreat in episode 4. His mysterious nature caught the bombshell's eyes, so she asked him on a date with Lana's help as soon as possible. Since Leandro had participated in an emotion-based tantric class to let go of his indelible fears and trauma, he was ready to move on. Leandro and Marina found common ground in their love for swimming and observant personalities, leading to the start of something new.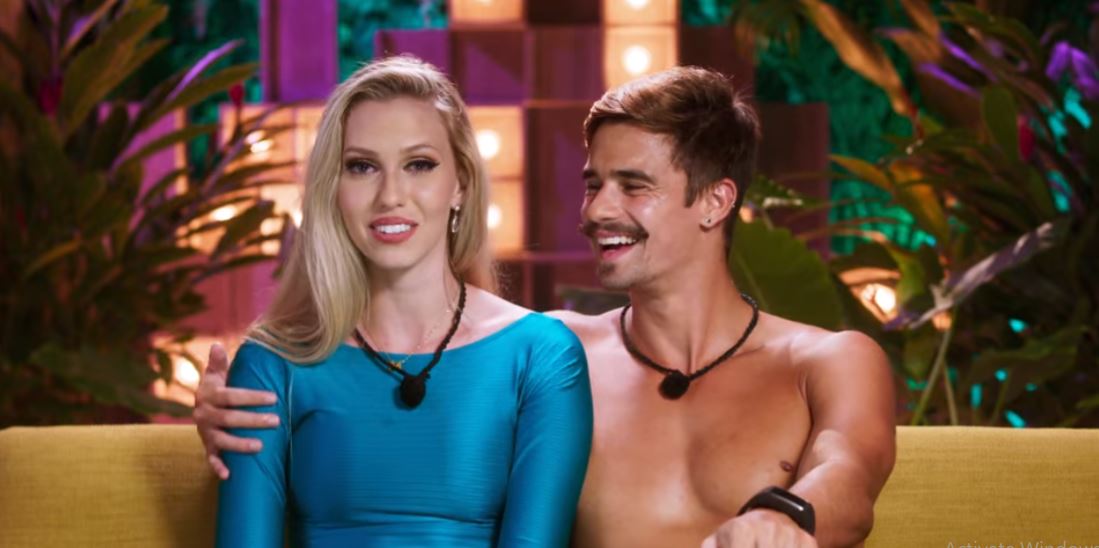 On their first date itself, the emotional sparks flowing between them were indisputable. Hence, it came as no surprise when Marina and Leandro decided to break a rule and share a kiss, losing R$10,000 in the process. Although the desire was ever-present, it was surprisingly Leandro who constantly managed to slow down, torture himself, and hold out on his gorgeous lover whenever things seemed to get a little heated. Yet, their conversations never took a hit because of it. The fact that they appeared to connect on a deeper and genuine level made it look like they could go all the way.
Are Marina and Leandro Still Together?
There was a point where Marina and Leandro's pairing seemed like it could face a hurdle because while he was quite sensitive about other's actions, she didn't mind them having fun. But once he made his feelings clear, she owned up and apologized. Marina also stated that Leandro is a great man who set an example for everyone, including her, to follow. She also pushed Leandro to break out of his shell and speak what's on his mind instead of just letting it simmer inside. Therefore, Lana granting them the green light and a night in the private suite (where they again broke no rules) was not a shock. Thus, the couple walked out hand-in-hand.
However, it doesn't appear as if Leandro and Marina are still together. The 23-year-old professional athlete (swimmer) from Brasília and the 24-year-old criminal and fashion lawyer from the Rio Grande do Sul do follow each other on Instagram, but that seems to be the extent of their relationship. Even though they've both posted about being on this reality dating series, Marina and Leandro haven't mentioned each other on their stories or feeds. The two are yet to confirm anything, so we're holding onto hope, but they do seem to be friends today. From what we can tell, Marina and Leandro are now doing their best to live out their professional dreams.
Read More: Are Caio and Thuany Still Together?