While there's no denying relationships are always hard work owing to the sheer efforts involved, aspects like distance, mental health disorders, and public standing complicate things much further. This much has actually even been evidenced in Netflix's 'Mark Cavendish: Never Enough,' all the while it examines the rise, fall, and comeback of the titular British professional road racing cyclist. So now, if you simply wish to learn more about his innate connection with his better half — Peta Todd Cavendish — as well as their current possible standing, we've got the essential details for you.
Peta Todd and Mark Cavendish's Journey
It was reportedly in November 2010 when Mark came across Peta for the first time while she was in California working for The Sun's Page 3 as a model, just for them to soon fall head over heels. The truth is he'd had been racing on the West Coast too before being roped in for a shoot, unaware he'd inadvertently find the love of his life in a fellow English woman 5,000 miles away from home. "The photographer we were with was like, 'Oh, do you know he's a really good cyclist?'," the latter candidly elucidated in the aforecited film, recalling their admittedly a bit awkward initial encounter.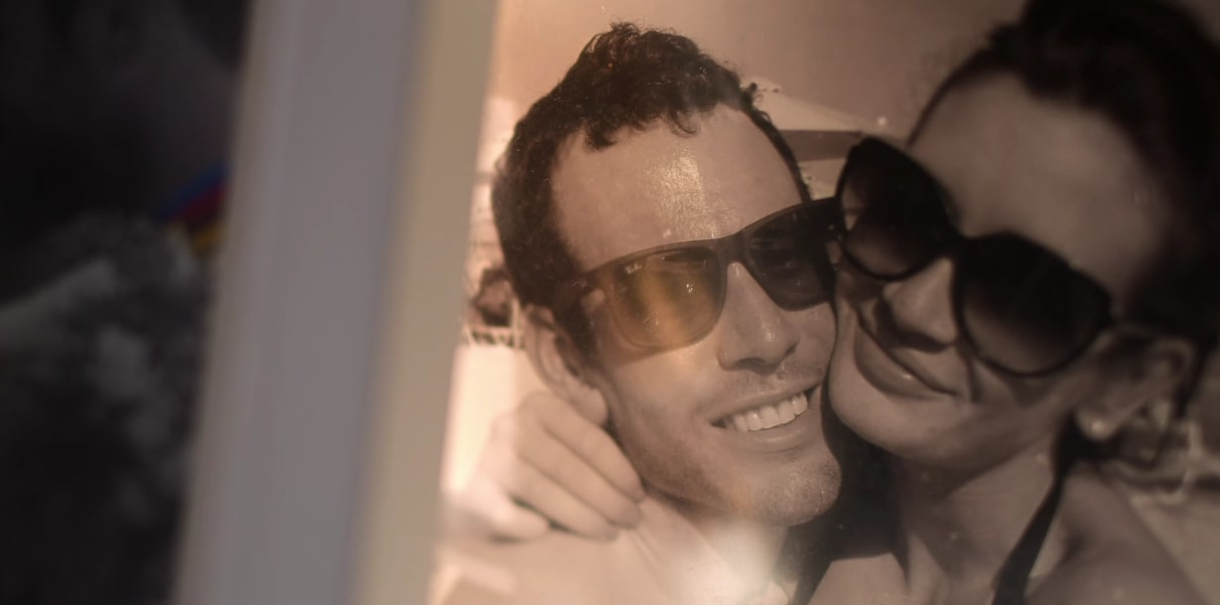 Peta continued, "I was like, 'Well brilliant' — I'd never watched a bike race in my life. Cycling's really quite a confusing sport. But I realized what a huge part of Mark's life this was. So if I wanted to understand Mark, I had to understand cycling. You have to have tunnel vision. You have to be able to block out all the noise, all the distractions, and focus 100% on what you need." In other words, she gradually began to comprehend the extent of dedication, training, traveling, and sacrifices he had to make in order to ensure success, making it clear she/family would rarely be his priority.
Nevertheless, Peta and Mark chose to continue their bond, evidencing they were in love for all the right reasons rather than a part of their image as a glamor model or as an athlete, respectively. It thus came as no surprise when they tied the knot in a beautiful ceremony around early October 2013, by which point they were honestly well on their way to building a comfortable, happy family. They already cared for Peta's son Finnbar from a previous union, plus had welcomed their eldest Delilah Grace in 2012; then came Frey David in 2015, Casper Charles in 2018, and finally, Astrid Elizabeth in 2022.
However, not everything has always been sunshine and roses for the couple, especially when Mark was struggling with depression as he used to lose his temper over every little thing. "He was quite short with me because I didn't understand…," Peta expressed in the documentary. "We argued about nothing. We were so lost in the middle of everything going on [in terms of his dwindling career]. He was not really him at that particular moment." So yes, despite the fact she still adored him to such a level that she also maintained close contact with his rehabilitation doctors, there were ostensibly moments she thought of leaving for good.
But then came Mark's decision to work with psychologists as well as a new coach to find a balance in his athleticism, the Epstein–Barr fatigue virus, and mental health, which worked wonders. That's when the pandemic rolled around to unwittingly improve things further — Peta said, "We were at home all together, and we had the longest period of time we'd ever spent in one block together, which was ten weeks… It felt like we could breathe again a little bit… Maybe I could have held on for another two years. Maybe I'd have held on for ten years. Maybe I'd have held on for a month. I don't know. [Yet this ease/comfort] is what we were waiting for."
Are Peta Todd and Mark Cavendish Still Together?
Yes, of course, considering everything Peta and Mark have gone through since they first got romantically involved as well as their current public standings, it's undeniable they're still together. In fact, in May 2023, the 38-year-old professional cyclist announced his season-end retirement in the hopes of giving more time to his loved ones — his wife, stepson, and four children. Moreover, in a recent interview with Telegraph, he added, "Winning bike races is my job and I love it, don't get me wrong. But it is still my job. My purpose now is to be a husband and a father more than anything else."
You can actually also check out Peta and Mark's respective online platforms for additional proof of their continued devotion, particularly as neither shies away from showing off the passion they share, as seen above. We should even mention that while the latter technically continues to hold the tag of a pro athlete, his wife presently serves as a Digital Beauty, Fashion, and Lifestyle Content Creator plus philanthropist — she dedicates a lot of her time to raising funds for the Help for Heroes charity.
Read More: Where is Bernie Eisel Now?