'Fear Factor' is a renowned reality TV show known for its dangerous and thrilling stunts. Meg Daleske and Adam Hipp appeared in the 'Couples Fear Factor' competitions in seasons 4 and 5. The two gained popularity for their intriguing relationship, filled with ups and downs. Adam and Meg gained widespread love among the fans for putting up a great fight. However, it's been several years since we last saw them together, and it's understandable for the viewers to be curious about their current relationship status. So, here's all the details you need to know about the duo.
Meg and Adam's Fear Factor Journey
In season 4 of the show, the duo was eliminated before the finale. It all happened when Meg was locked up with tarantulas and crickets inside a glass casket. Adam kept yelling at her, but Meg gave up and said, "I can't do it." They were fan favorites during their first appearance on the show but were seen for bickering and arguing quite often. The couple won many prizes throughout their run on the series, but the dysfunctionality was evident. Their popularity was enough to bring them back in season 5 for a Couples Reunion.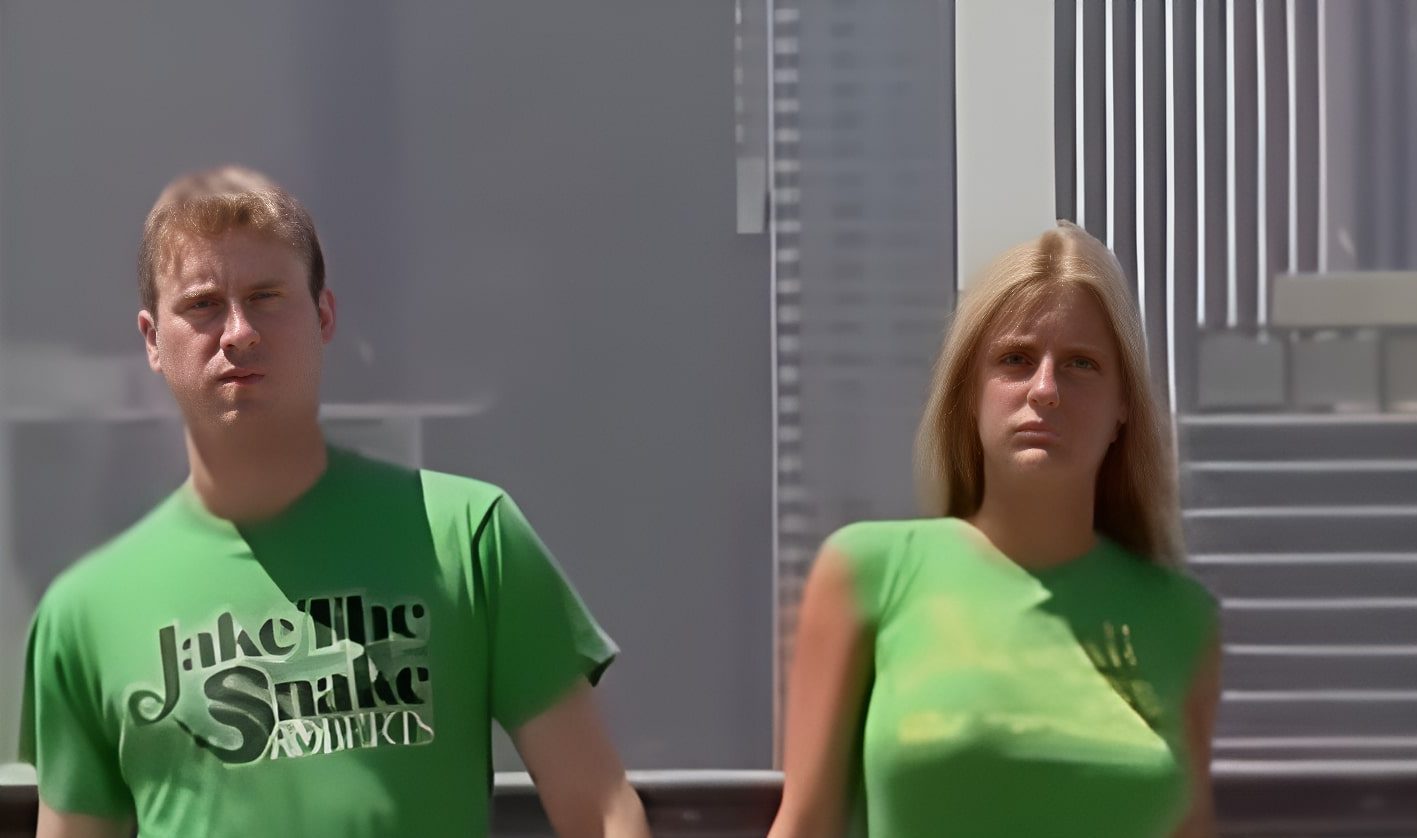 In season 5, they competed against the top 5 couples from season 4. In the first stunt, the teams had to collect flags by hopping over a set of widening edges. The team with the highest number of flags would have the most perks. During this challenge, the couple was once again seen arguing. They did not perform up to the mark and removed 15 flags, which barely got them through this round.
The second challenge was all about speed and agility. One partner transferred the keys to the other one, who was stuck in a cage. They have to unlock their partners, and the stunt will be completed after he or she swims to the buoy. Adam and Meg complete this task in 4:20.9; however, they are the slowest of all the couples and their journey comes to a sad end once again. Nobody expected that the duo would be eliminated in the second challenge itself. But unpredictable things are always happening in 'Fear Factor.'
Are Adam and Meg Still Together?
No, Adam and Meg are unfortunately not together. As per reports, the duo broke up after season 4, and it could be due to the growing toxicity in their relationship. No official statements were released about their split. However, we do have recent updates about their lives.
Adam tied the knot with his longtime girlfriend, Lana Fawn, who is an artist, and they are parenting a beautiful 10-year-old son together named Levi. He is also an owner and founder of True-Vibe Collective and True Vibe Lounge/Hookah and Vapors, a venue in Tucson, Arizona where with a hookah parlor, vapor shop, tobacco shop, and live music plus events. Meg reportedly works at Warsaw R-IX School District. She also got married In December 2019 to Charlie Daleske, and she gave birth to Axen, their sweet baby boy, on March 30, 2020.
To celebrate her son's birth, Meg wrote a heartfelt caption on Instagram that read: "It is easy for me to find something to be thankful for even though 2020 has brought on some heartache. On March 30, God blessed @daleske17 and me with the most perfect baby boy. Although we were not able to be surrounded by family and friends, we have a healthy and happy baby, which is what matters the most. I am so thankful to have a husband who is such a great father and supporter. I truly do not know how I could get through the day-to-day without him."
Her emotional note further read, "I am also thankful God blessed my Dad with enough time to get to meet his first grandson. Even in tough times, I know just how gracious God has been with my family and me." Both Meg and Adam are doing amazingly well in their individual lives. Seeing them come so far and start a new phase of their lives as parents is great. We wish nothing but the best for them.
Read More: Best Reality TV Series on Netflix