TLC's '90 Day Fiance' is an interesting show that offers its audience a peek into the lives of several cross-border couples. A spin-off of the popular show, '90 Day Fiancé: Before the 90 Days' follows international couples that meet each other for the first time after getting to know each other online. People from two very different backgrounds navigating their relationship and deciding whether or not they plan to settle down together makes the show an exciting watch.
Mike Berk and Ximena Morales Cuellar appeared on '90 Day Fiancé: Before the 90 Days' season 5 and won the hearts of fans through their love story. However, with the cameras now turned away from the couple, let's find out if they are still together, shall we?
Mike and Ximena's 90 Day Fiancé: Before the 90 Days Journey
An international dating app was responsible for matching Mike Berk and Ximena Morales Cuellar initially. Although the two were quite excited to get to know each other, they hit a massive language barrier as Colombian native Ximena did not know much English. On the other hand, Mike, a volunteer firefighter from Thiells, New York, was uncomfortable conversing in Spanish. Thus, the pair had to resort to translation apps. Even with a massive 10-year age gap between the two, Mike and Ximena rose to the challenge and began a beautiful relationship.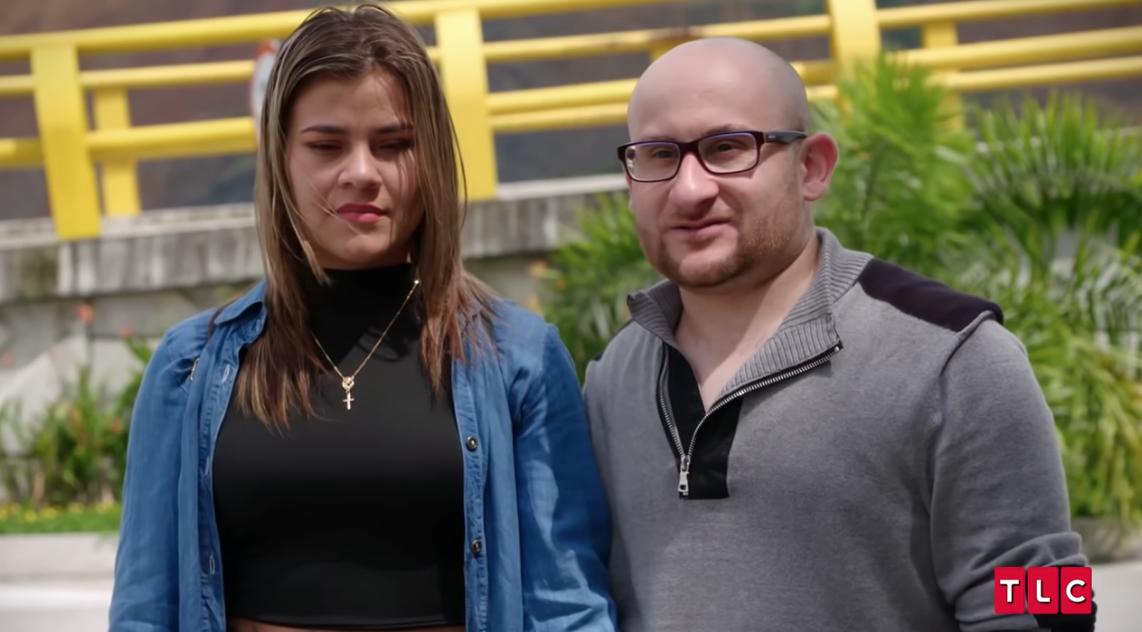 Mike later mentioned that the only relationship he had ever been in was back in high school, and he had lived for 34 years as a single man before coming across Ximena. In stark contrast, Ximena, 24, is a single mother of two, with both her children having different fathers. She even spoke of being in an abusive relationship with a hitman and mentioned that one of her baby daddies was in prison around the time she met Mike. Thankfully, their relationship started gaining traction after the first few hurdles, and the couple managed to overcome the language barrier.
The two conversed quite a lot on video calls, and Ximena even introduced her children to her new partner. On the other hand, while Mike did believe himself lucky to be with someone as stunning as Ximena, he mentioned that it was not just her looks but her personality as a whole that attracted him. Yet, the long-distance relationship was proving to be quite challenging, and the two really yearned to meet each other face-to-face. However, with Ximena unable to leave Colombia with her children, Mike took the decision to disrupt his life in New York and fly out.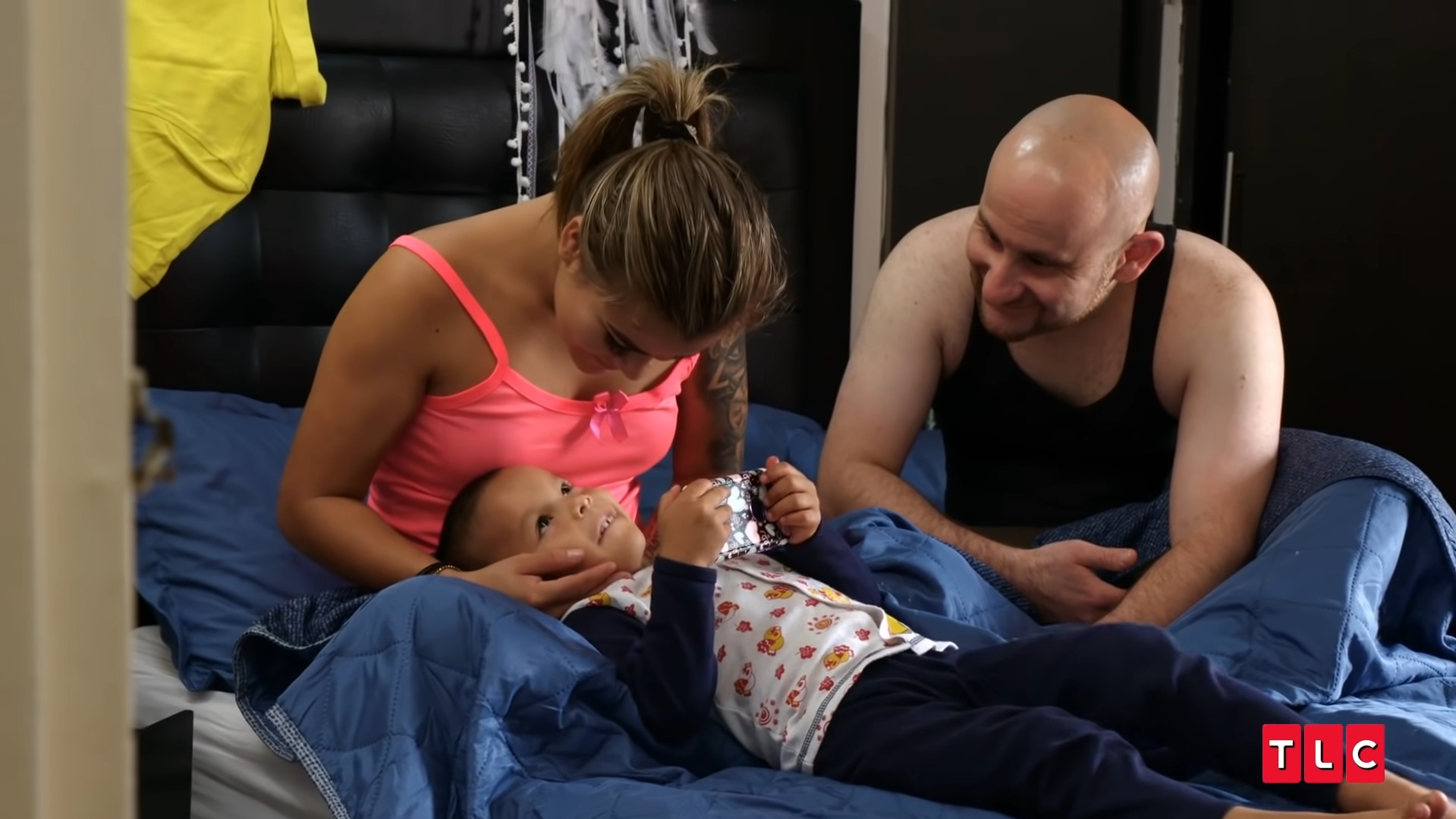 Unfortunately, once in Colombia, the good times seemed to be at an end as Ximena never showed a lot of enthusiasm or excitement about her partner being present in person. Although Mike was all praises about his girlfriend, Ximena appeared indifferent and distracted during their time together. They got into quite a few altercations over their differing habits and quarreled about simple matters like dirty laundry or burping as Ximena seemed quite disgusted with whatever Mike did.
Moreover, while talking about her incarcerated ex, Ximena dropped hints about still harboring feelings for him while calling Mike unattractive, which naturally left the US citizen feeling quite disappointed and hurt. Additionally, she was also quite open about using Mike for her financial needs, including the house rent, which was apparently something her ex used to cover. In the light of such developments, fans wondered if Mike was genuinely happy or whether he was just being taken advantage of.
Are Mike and Ximena Still Together?
Despite all speculations, it seems like Ximena and Mike are still together. However, there is not much to suggest a happy relationship, and Mike might be the only one putting in the effort for their union to work. Initially, fans believed that Ximena's distaste for Mike's lifestyle would be enough to end their relationship. The Colombian native seemed to be grossed out by her beau, and numerous fights contributed heavily to the rift that was forming between them. However, Mike refused to see the issues and insisted on Ximena being the love of his life.
Mike was also quite open about his desire to marry Ximena and mentioned that he believed her to be genuine as she had introduced him to her children. As it currently stands, Mike and Ximena appear to be going strong. They actively follow each other on social media and also react regularly to each other's posts; their interactions in the comments are quite adorable to witness. Ximena appears to be more private than Mike as she doesn't have a picture of the two of them on her Instagram.
On the other hand, Mike loves posting their couple pictures on his account and adorns his posts with adorable Spanish captions making it easier for Ximena to understand his emotions. Besides, the American native even likes commenting on Ximena's Instagram posts; Mike recently left a comment which, when translated, reads, "I love you, honey."
However, Ximena has also done her bit in expressing her love for Mike as the mother of two tattooed his name on her wrist. While skeptics ridiculed her for taking such a permanent step, Mike was the first to come to her rescue and spoke out against the online bullying his partner received. Thus, with the couple seemingly sticking to each other and showing a lot of dedication to ironing out the numerous issues that have plagued their relationship, we wish them the very best for the years ahead.
Read More: Are Ella and Johnny Still Together?