Bravo's 'Summer House' is a reality TV show that revolves around longtime friends who meet up on the weekends at a summer house to find an escape from their professional lives. Amidst all the drama and controversy, fans found something wholesome while rooting for Mya Allen and Oliver Grey in season 6. The viewers were happy to see Mya give a second chance to her dating life and were excited to see how Oliver might win her heart. If you've been on the lookout to learn more about the current standing of the duo, look no further because we might have the answers you need!
Mya and Oliver's Summer House Journey
Mya quit her previous job as a restaurant consultant and started her own cookie business alongside a blog. Whereas her love interest, Oliver, hails from New York and runs an NGO to support people from colored communities. Mya was previously in a long-term relationship, where she was engaged for five years as a chef. She did not go on dates after the devastating end, and it gave her some major commitment issues. Mya's friend, Danielle, voluntarily decided to set her up with someone. Like a good friend, she knew Mya's temperament and knew that she would be against the idea of meeting someone new.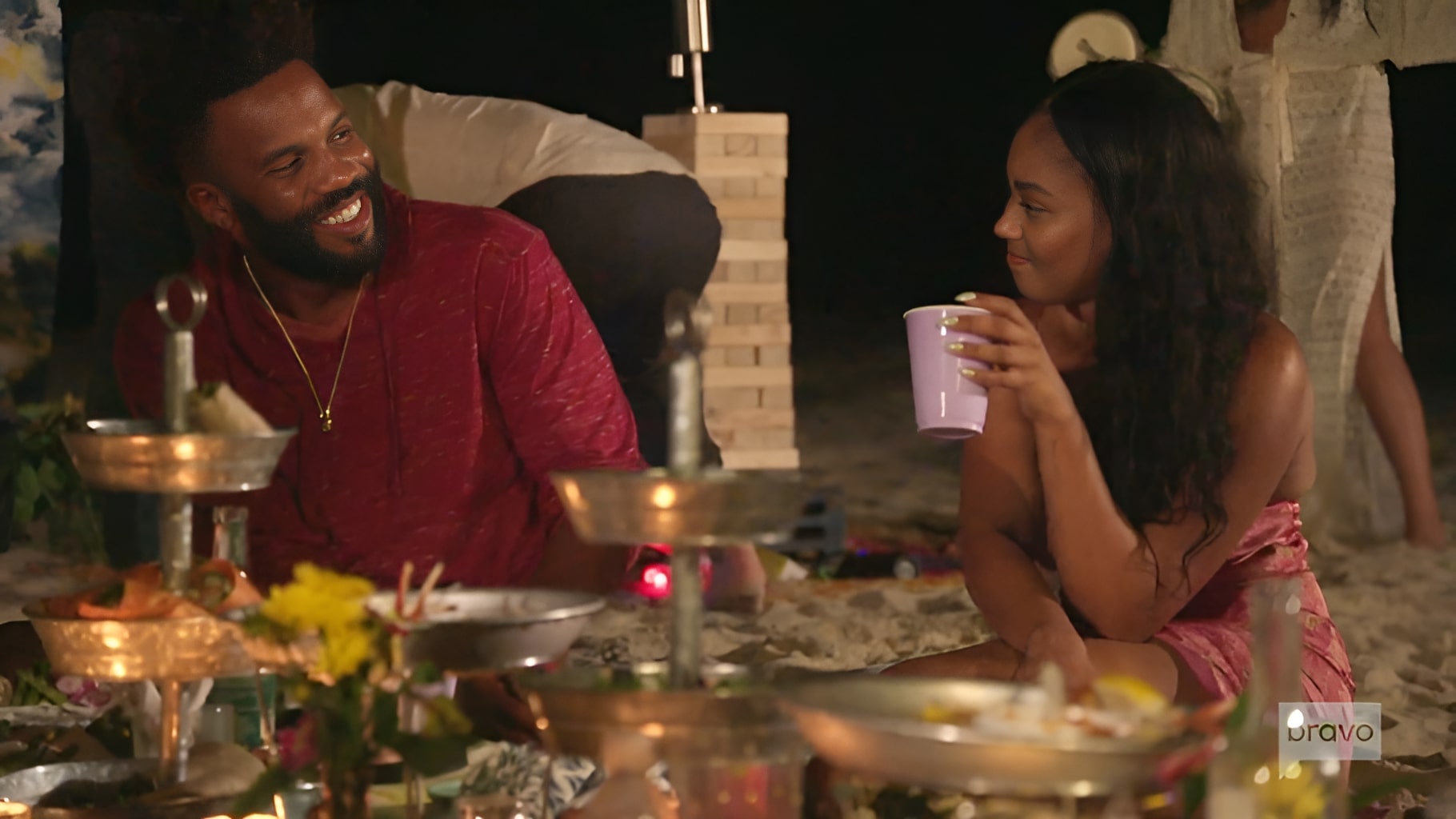 So, Danielle invited Oliver to Lindsay Hubbard's birthday party so the two could meet organically. Mya adored his laid-back and relaxed attitude, and there was undoubtedly an attraction between the two. They conversed about the weirdest things, like Oliver's hatred for white condiments.
On the reunion episode of season 6, host Andy Cohen was persistent in extracting the details about their relationship, and Mya finally spilled the beans. She joked about their small disagreement on condiments and rated her overall date experience as a "10 out of 10."She confirmed that she was still with Oliver and told everyone that he was still a part of her life.
According to Mya, the two were not in a relationship, and he wasn't her boyfriend, but they were more like friends with benefits. While Mya was being interviewed, Oliver sat in the audience, enjoying the reunion episode. But how have things turned out for the love birds since the end of the season? Did their companionship take a new turn and transform into a committed relationship, or did it come to a bitter end?
Are Mya and Oliver Still Together?
No, Mya and Oliver are not together. Per Mya's statement, they weren't dating or serious about each other, and one can say that it was more of a fling. They haven't given any updates about their friends-with-benefits status culminating into a romantic relationship, so we cannot presume otherwise. However, they could still be within their previously agreed-upon terms.
After the season's end, Mya did post an Instagram story on Oliver's birthday. In the picture, the two were sitting in a bar with their cheeks touching as they smiled at the camera. She captioned the story with "HBD" and added 50 Cents, "In Da Club" sound in the background.
But the two do not follow each other on Instagram, so they are unlikely to be in an official relationship. Plus, Mya's commitment issues could've played a part in this. After the show, she posted an Instagram story on his birthday. In the picture, they were sitting in a bar, cozied up, as their cheeks touched each other. She captioned the post with a simple "HBD." and added 50 cents' "In Da Club" song in the background.
As of now, we can only expect Mya to update us on the situation. She's making a comeback on season 7, posting reels of recipes, and getting some paid partnership deals. On the other hand, Oliver is promoting his NGO and reaching new milestones.
The two have kept their love lives away from the public eye, so there's no proof of them dating someone else currently. So, based on the aforementioned data, the two might have parted ways or continued to see each other casually. Nonetheless, their short-lived time on the show together is cherished by the fans, and we wish to see more of them. Having said that, we will continue to support them as individuals.
Read More: Is Summer House on Netflix, Hulu, Prime, or HBO Max?