Hulu's 'Love in Fairhope' is a reality series that provides viewers with a variety of real-life love stories. Each woman in this captivating show has her unique journey that one cannot help but follow with bated breath. As such, the adventure that Mya Jo Williams and Nick Defilippi took during their time on the show has made fans heavily interested in what might happen next. The season 1 ending has left viewers with several questions about the two, with the most prominent being whether or not the two are still with each other, and we are here to discuss the same!
Mya Jo and Nick's Love in Fairhope Journey
Having been best friends for a very, very long time, Mya Jo Williams and Nick Defilippi had apparently always been on the precipice of something more. When the latter's brother tragically passed away, Mya Jo comforted him as much as possible, bringing the two closer. Hence, she was quite blindsided by the fact that Nick was dating someone. What also seemed to bother her was that he had not been in regular contact with her for some time and had not told her about dating Baylee Sutterfield. Given that Nick had always been Mya Jo's companion for Magnolia Balls, his decision to go with Baylee to the 50th Magnolia Ball also hurt her.
As Mya Jo catches up with her friends, she discovers they, too, had not met Baylee before the bonfire that took place after Mya Jo's birthday party. However, Nick's romantic life was soon left out of her mind when her ex, Kirk Lipscomb, returned to town. Deciding to reignite her former relationship with the musician, she became involved with Kirk. She tried to talk to Nick about his relationship with Bayle, but his answers did not satisfy her much. In turn, Nick commented that he had never known Baylee had been involved with Kirk.
On the night of Kirk's concert, which almost everyone in the friend group attended, Nick was seemingly very distracted even though he was in Baylee's company. He also seemed upset that the singer had dedicated a romantic song to Mya Jo. This was something that Baylee easily saw and argued with Kirk about the same. As a result, Nick later told Mya Jo that Baylee did not want him to hang out with her alone very much. This upset Mya Jo, but decided to let Nick make his own decisions.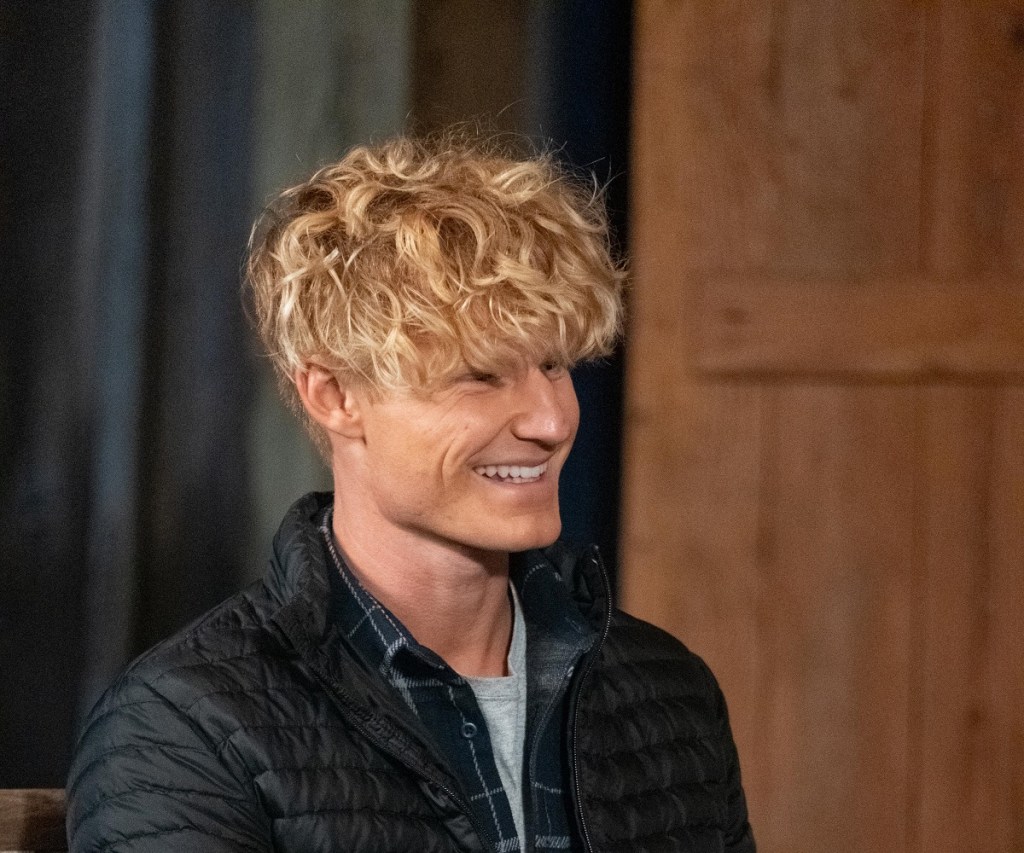 Mya Jo did vent her frustrations to Devin Voisin, telling him that she did not understand how to salvage her friendship. When Devin asked if something had ever happened between her and Nick, she claimed that the two had never even kissed. She also told Devin that Kirk had invited her to join her for her tour. Later on, Mya Jo decided to accept Kirk's idea of touring together before deciding to meet up with Devin, not knowing that he had also invited Nick and Baylee in order to help the two best friends talk.
When Nick learned that Mya Jo would be leaving town in order to join Kirk on his tour, he seemed shocked, making the situation a bit more awkward. The two best friends seemingly regained their rhythm as Devin put them on the same team to play a game. This, however, upset Baylee, who decided to walk out. Later, Baylee confronted Mya Jo and told her she should maintain personal boundaries with Nick. She then disclosed that Nick had said to her that he had once slept in Mya Jo's bed, to which the latter retorted that it was when Nick was still grieving his brother, and she had been only there as a supportive friend.
At the end of the discussion, Baylee declared that should things continue as they were, Nick would have to stop being friends with Mya Jo. After much deliberation, Mya Jo ultimately decided not to join Kirk on his tour, realizing that this was not something she wanted to do, which also marked an end to her relationship with the musician, though the two seemingly remained in contact. Following this, Mya Jo decided to concentrate on herself, planning to move to Miami, Florida.
Are Mya Jo and Nick Together?
After the 51st Magnolia Ball, Mya Jo Williams had to immediately leave for Miami, though she did seem to regret the fact that she did not get to say her farewell to Nick Defilippi, her best friend. However, when she reached the airport, Nick was there to meet her and revealed that he and Baylee Sutterfield had broken up. He also confessed his feelings for Mya Jo, asking her to stop, but she decided to go ahead with her plan and moved past him. However, just at the boarding gate, she seemingly changed her mind and decided to turn back.
So, did Mya Jo and Nick get together after the latter decided to cancel her Florida plans? Well, as of writing, the two have not shared any update for the same. Given that the two continue to follow each other on Instagram, we are optimistic that, if nothing else, the two were able to build back their friendship. No matter the status of their relationship with each other, we are hopeful that Mya Jo and Nick will continue to live happy and fulfilling lives.
Read More: Are Abby and Ben From Love in Fairhope Still Together?