As a reality series that centers around some of the wealthiest Asian and Asian Americas as they live it up in the Excelsior State, Netflix's 'Bling Empire: New York' is genuinely unlike any other. That's because its focus is not only on the cast members' uber-comfortable, luxurious lifestyles but also on their interpersonal connections, cultural standings, as well as intimate relationships. It thus comes as no surprise Nam Laks' love life is a point of discussion too, especially owing to her encounter with Kristoff — so now, if you wish to learn more about them, we've got you covered.
Nam and Kristoff's Bling Empire Journey
Nam's reputation of being the Blair Waldorf of Thailand is not far from the truth considering her sense of style and social status, but she does prefer to veer away from too much needless drama. It's just that she has lived a life of unwavering privilege, meaning the only thing missing for the then-Colimbia University's Spirituality Mind Body Institute wellness student was hence a Chuck Bass. Therefore, of course, when she came across the seemingly posh London resident Kristoff at a bar in the Bahamas, we became pretty hopeful for a budding romance between the singletons.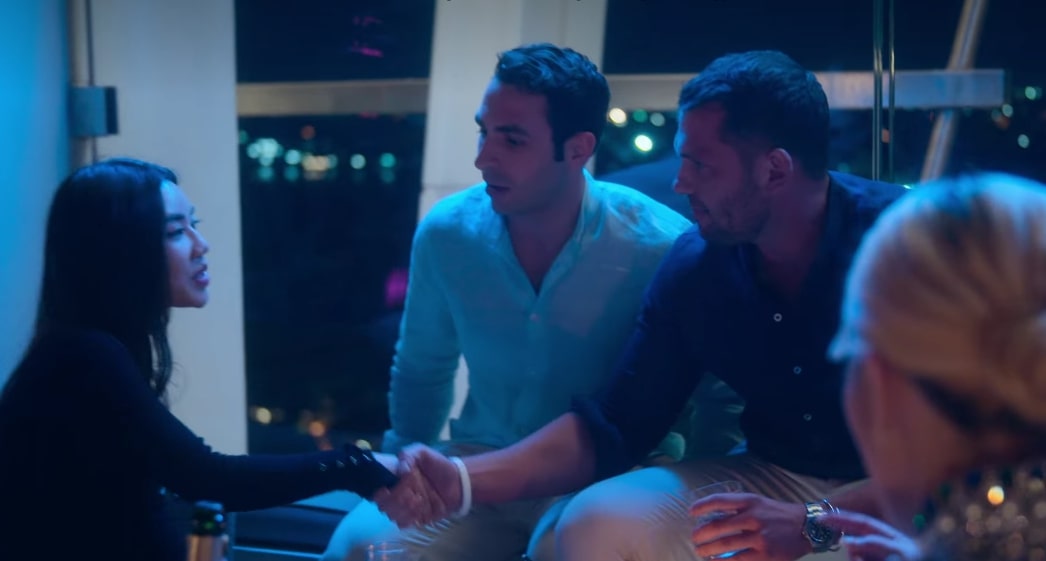 The truth is it was actually Dorothy Wang who had approached Kristoff and his friend Aristidis "Ari" Kourkoumelis at the bar for their friend Tina Leung while on a relaxing Girls + Blake Abbie trip. However, things changed once the latter made it clear she wasn't interested upon growing overwhelmed; Lynn Ban essentially pushed the Londoner towards Nam, and Ari bonded with Dorothy. The Thai beauty initially did seem a bit embarrassed with the entire situation, but she clearly ended up going along since she and Dorothy both stayed an extra day to hang out with the men.
We should mention Kristoff was in the Bahamas alongside Queens native Ari's family to celebrate the latter's mother's birthday, indicating he alone jetted off to London, whereas the rest returned to New York. That's when Dorothy revealed, "the only time Nam liked him was, she looked at me and she goes, 'Oh my god, Kristoff says he's going to pay for our flight back,'" yet Blake stated she wouldn't have stayed if she wasn't interested. He did have a one-on-one conversation with the youngster later on to clarify the matter, just for her to claim she'd remained an extra day for Dorothy and Ari alone.
Are Nam and Kristoff Together?
In Nam's own words, although Kristoff "is a really nice guy" whom she has kept in touch with via texts, they're friends more than anything else — she basically friend-zoned him before they could go any further. Plus, from what we can tell through her public social media platforms, it appears as if she stuck to this decision, as there's not even a single trace of him on her feed, stories, or follows.
Yet it's imperative to note that Nam's Instagram account does suggest a possible romantic involvement in recent months, particularly with her going to fancy, intimate dinners and having a lot of flowers. She has not given an indication regarding who this person or the people she often hangs out with could be, which further makes us believe it's a single someone who is extremely important to her. Nevertheless, with her splitting her time between New York and Thailand lately, all the while keeping mum on her dating life, we have to assume she's single until she explicitly states otherwise.