If there's one thing absolutely nobody can deny, it's that Toronto, Ontario, native Noel Biederman was arguably one of the most controversial men across the globe for nearly a decade until 2015. After all, not only did he serve as CEO of the married dating platform Ashley Madison during this period, but he also publically backed the same while often pulling his wife Amanda into the mix. So now that this much has actually even been evidenced in Hulu's 'The Ashley Madison Affair' docuseries — let's just find out more about this couple as well as their current standing, shall we?
Noel and Amanda Biderman's Journey
Although originally from South Africa, Amanda came across Noel for the very first time in Canada itself around the late 1990s when the latter was still serving as a sports and real estate attorney. "He was not a savvy dater, no smooth womanizer," she once revealed before adding that on one of their earlier dates, "he had forgotten even the small change for the parking meter — I liked that." This may seem quite surprising to those who primarily know him as a charmer thanks to his public role in Ashely Madison, yet it's highly likely since the site wasn't even established until 2001.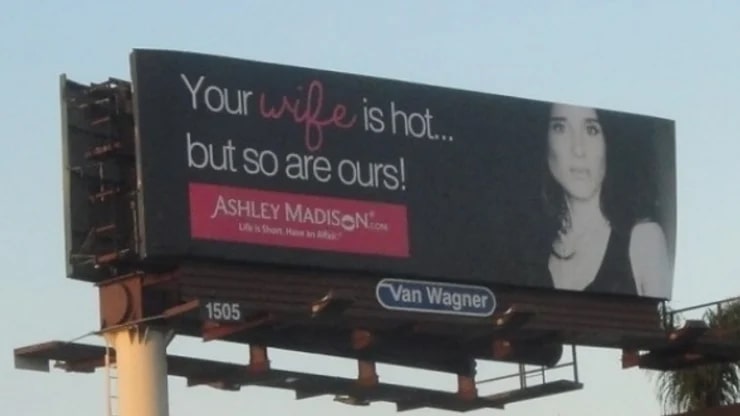 Moreover, Noel only evolved into the "King of Infidelity" by taking over the company's reins following Avid Life Media's decision to acquire it in 2007, four years after he'd already married Amanda. Though by this point, she was well aware of not just the business but also her husband's perspective, as his prior work with athletes was the aspect to have led to the idea of Ashley Madison. He'd noticed a lot of clients were juggling girlfriends as well as wives, plus he'd read that a quarter of online daters weren't actually single, so he simply took advantage of an open possibility.
And Amanda truly stood by him at every step of the way, as indicated by her asserting, "Once I understood there was a marketplace that needed to be serviced, I thought, oh god, this is going to be big… Infidelity has been there for centuries. We see it in the presidency in the United States and the upper echelons of Hollywood. It's not a new phenomenon; it's just that nobody ever documents it or wants to understand it. Noel… [identified] an opportunity to understand the psychology around relationships and dig deeper [to] unearth the things people don't want to discuss."
The fact Noel often publicly declared he himself would never cheat yet would consider it long before even thinking of divorce also seemingly helped his connection with Amanda in the long run. That's because they both understood they never planned to throw in the towel on their union; he said, "If you have children you love and a home you built together and a future you planned — why would you give that up just for sex?" It hence comes as no surprise she frequently made chat show appearances alongside her beau and later agreed to be on a billboard for the site too.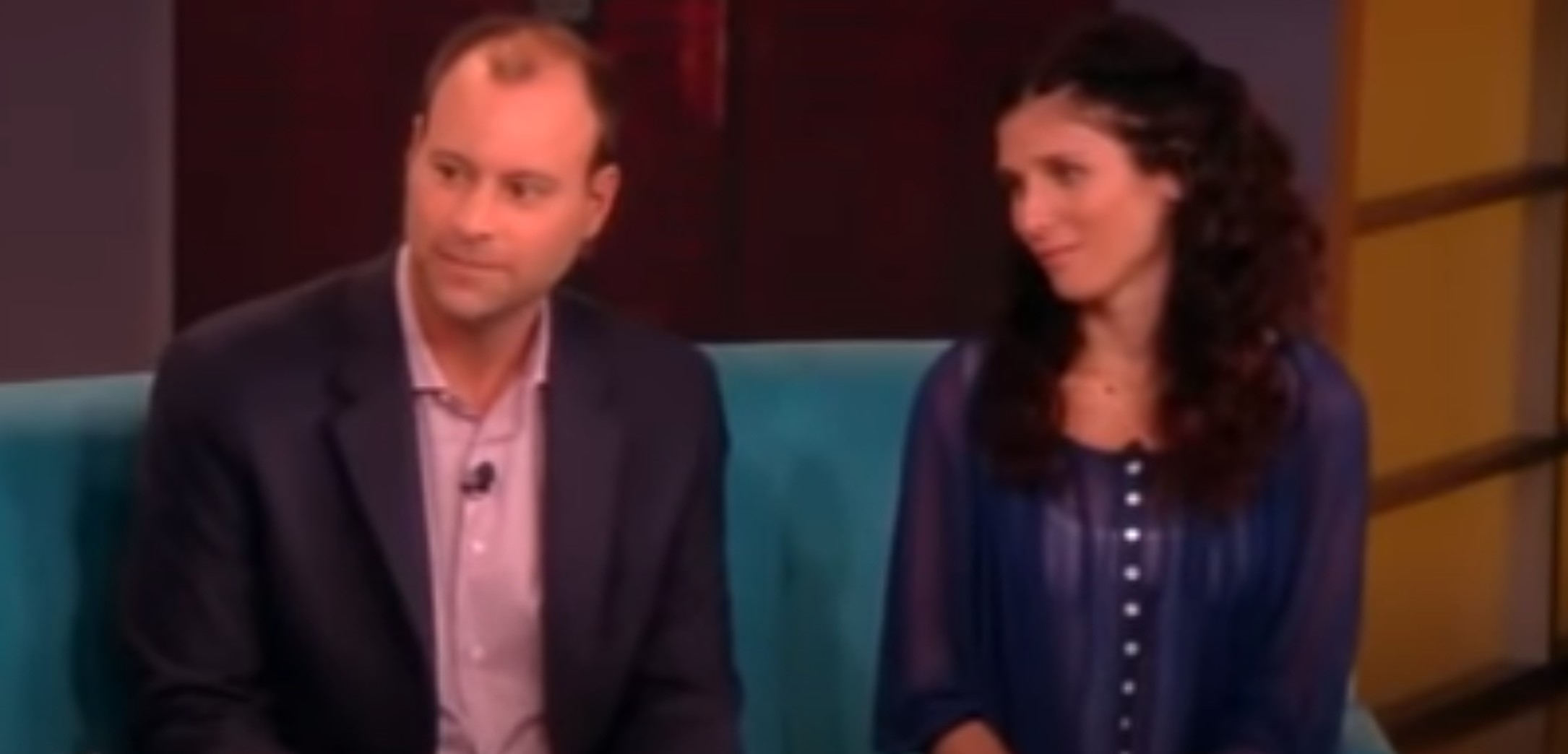 "I believe monogamy is worth pursuing and that it's a worthwhile endeavor," Noel once stated. "However, I'm aware we're not engineered for monogamy, and it's actually a minority of us that will be successful with it." He has also expressed, "People are often shocked that I'm the guy behind [Ashley Madison]. That my shirt isn't open, and I'm not wearing a bunch of gold chains, and there isn't a bevy of blondes behind me. Maybe they're really disappointed that I seem like a family guy, and I'm a little dull in that regard." A family guy because the couple actually have two sons together.
In 2014, Amanda further articulated, "I'm sure most people assume that because of what Noel does, we must be in an open relationship, but this is absolutely untrue… We have such a great relationship and are open about our needs." She then explained she'd be "heartbroken" if she ever found out he'd been unfaithful, to which he added, "The failing of our monogamy endeavor would be between the two of us. We obviously [wouldn't have given] each other what we needed. That's where all the responsibility would lie." The then-CEO even said he'd "be devastated" if he found her on their site.
Are Noel and Amanda Biderman Still Together?
The truth is when Ashley Madison was hacked in the summer of 2015 and private details of its CEO as well as users were publicly released, it seemed like Noel had, in fact, cheated on Amanda. After all, this data breach included thousands of his e-mails, some of which implied he'd had a long-term affair with an escort and had also communicated with other people suggestively. Though the couple has ostensibly never directly commented on these claims in order to not give them any attention, it does appear as if the former CEO maintains his innocence as he holds on to the view adultery is not for him.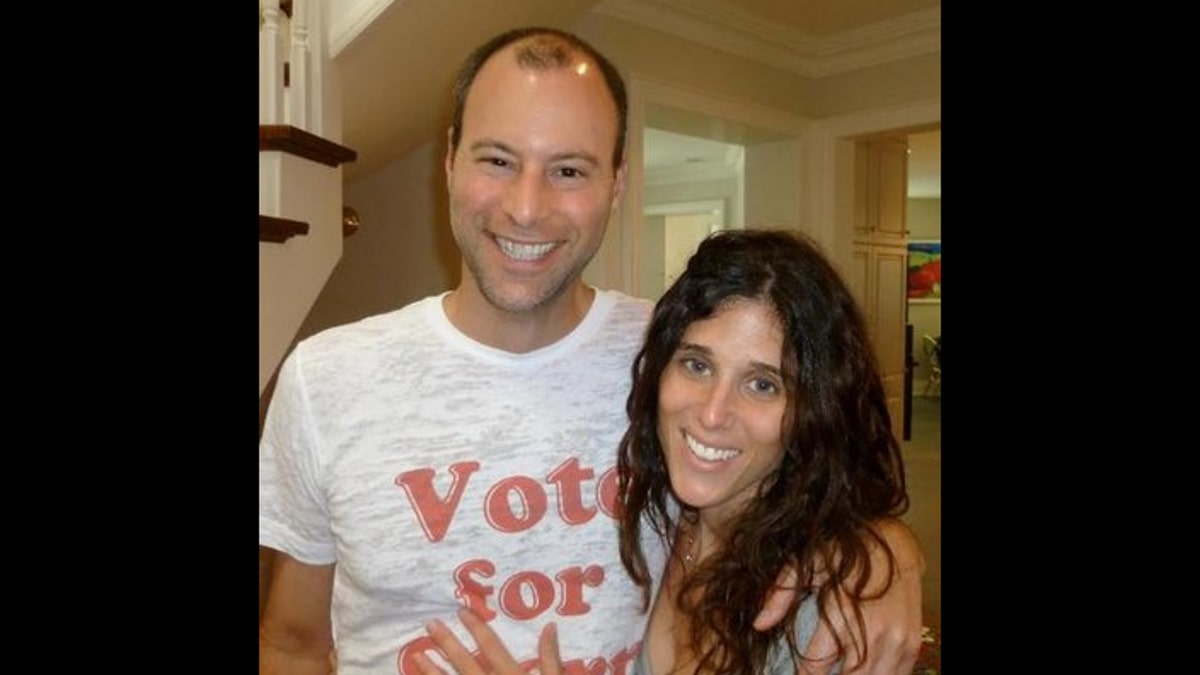 Therefore, from what we can tell, Noel and Amanda are still happily married — they're raising their two children as well as a dog in a stable Jewish household in Toronto, Ontario. The former has not been a part of Ashley Madison or its parent company since 2015, yet he is still active in the business industry, all the while doing his best to achieve his vision for a happy life. This includes him finding time to do what he loves, being a leader/role model for his sons, and communicating his needs and expectations with those around him.
Read More: Is Ashley Madison Still Active? How Much Does it Cost?