'Big Brother' is one of the most iconic reality TV shows where contestants move into a secluded house, and every week, one of them gets evicted by nomination and public vote. Season 10 fame Bryan Ollie and April Dowling made headlines with their on-screen romance. They were inseparable and each other's biggest support system, and the duo truly became a benchmark of what reality show couples should aspire to be. But it has been more than a decade now, and the old fans are still curious to know how things between them turned out after the show.
Ollie and April's Big Brother Journey
Ollie entered the show as a Marketing Sales Representative from Bloomington, Minnesota, and April hailed from Higley, Arizona, as a Financial Manager. The duo first met in the 'Big Brother' house and quickly cozied up. The two seemed unbothered about their PDA. They would get intimate under the sheets without being worried about the cameras. Their showmance was blooming, and everyone had their eyes on the couple.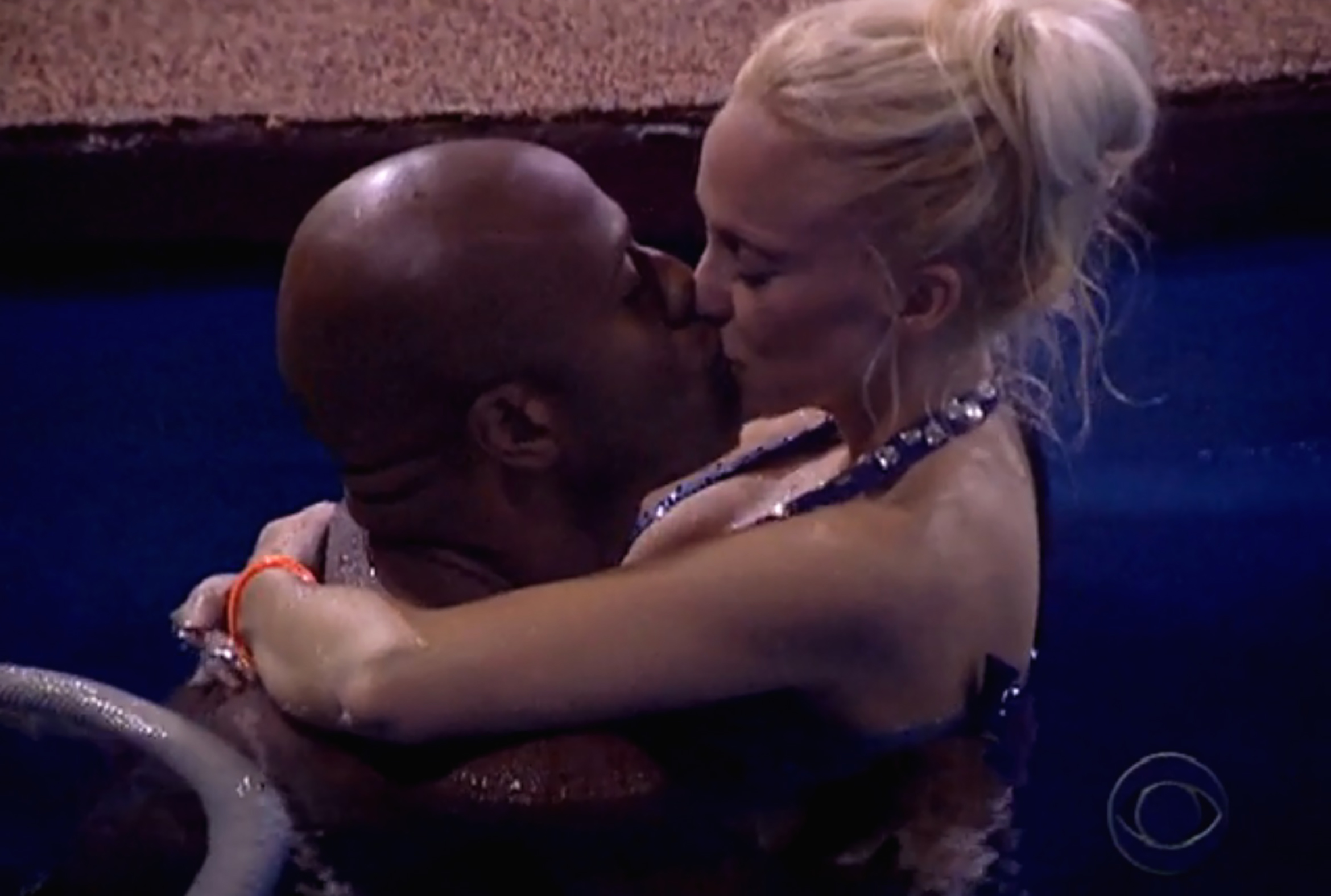 The couple was only flirtatious at first, but things heated up soon. There's footage of them having unprotected sex in the seating area and on their bed. Their explicit words during the act were a dead giveaway of the same. However, they were always present for each other when it came to being emotionally supportive. Ollie was April's confidante, and she expressed all her feelings to him, and the two sometimes gossiped about the other housemates.
The audience felt like April was "carrying" Ollie because he rarely won competitions. Meanwhile, she was one of the strongest contenders on the show. But April never allowed this point of view to poison her relationship. She was always reassuring and kind to him without being brash for not winning games. Their journey on the show ended when April was evicted from the house. But the chemistry seemed too strong for it to be just a fling. So, did the two reunite after the show and sustain their relationship?
Are Ollie and April Still Together?
No, Ollie and April are not together. After the show, she was asked about their relationship in an interview with TV Guide. She said, "Oh, gosh, that's the question of the day. Our relationship is wonderful. He was definitely my best friend on the show. We were able to share a lot of moments together, and he was able to take my mind off of all the chaos that was going on in the house. So, it was nice and refreshing. I definitely see Ollie and I having some sort of relationship outside the Big Brother house, but what that entails, I'm not sure. We haven't even talked on the phone before! So, it just depends on what the real world and life outside the house brings us because so many things can change."
She also mentioned how Ollie was laying low throughout the season, which got him far, despite powerful competitors still being present in the show. Nonetheless, he was her favorite contestant. Shortly after that, Ollie was eliminated, and in his exit interview with Entertainment Weekly, he talked about his relationship with April, saying, "Most of the time, we didn't talk about the game. We just liked to get away and enjoy each other's company. She made the days and weeks go by that much faster."
The two seemed determined to make the long haul. However, they reportedly broke up six months after the show. They did not release any official statements, but one can speculate that not living in close proximity did not work out for the ex-couple. They were most likely overwhelmed with the pressure and responsibility of transitioning their relationship outside the 'Big Brother' house, which led to their eventual fallout.
Currently, Ollie is married and has a daughter with a woman named Ashley. He's an investor, trainer, and founder of Ollie Athletic Training. On the other hand, April is married to Ryan Cruise, and they both parent two sons, Easton and Wyatt. She's a proud mother who is supporting and raising her beautiful family. There is no bad blood between the two, as they still follow each other on Instagram, so perhaps their relationship ended on good terms. We are happy to see them grow and come into their element post the show, and we'll forever cherish the entertaining and beautiful times they spent on the show.
Read More: Is Big Brother Real or Scripted?