From highlighting the piety of marital bliss to showcasing the different customs associated with the marriage of Romani-Americans or Gypsies, TLC'S 'My Big Fat American Gypsy Wedding' follows the lives of young brides and the plethora of drama that comes with any average wedding. Since its premiere in 2012, the reality television show has gained a considerable fan base. Like its predecessors, season 6 also follows equal amounts of drama and familial strife warped in the bonds of holy matrimony.
Even though most brides brought a zeal of preparation and a unique blend of personalities, it was the bond between Samantha Hand and Bridgette Smith that caught the attention of fans. Naturally, many wonder whether or not Samantha Hand and Bridgette Smith are still together or not. Let's find out!
Samantha Hand and Bridgette Smith's My Big Fat American Gypsy Wedding Journey
At 17, Samantha Hand was just one of the many young brides who had appeared on the famous TLC show. Like several women raised within the confines of culture and practice, Samantha was also raised to grow up and marry a male, have kids with him, clean the house and take care of her future family. As such, the idea of marrying a Gorger or a non-Gypsy wasn't even entertained when Samantha was growing up. However, all of that changed when Samantha met Bridgette. Having first met in 2015 through her sister, both women found themselves enthralled in each other's company.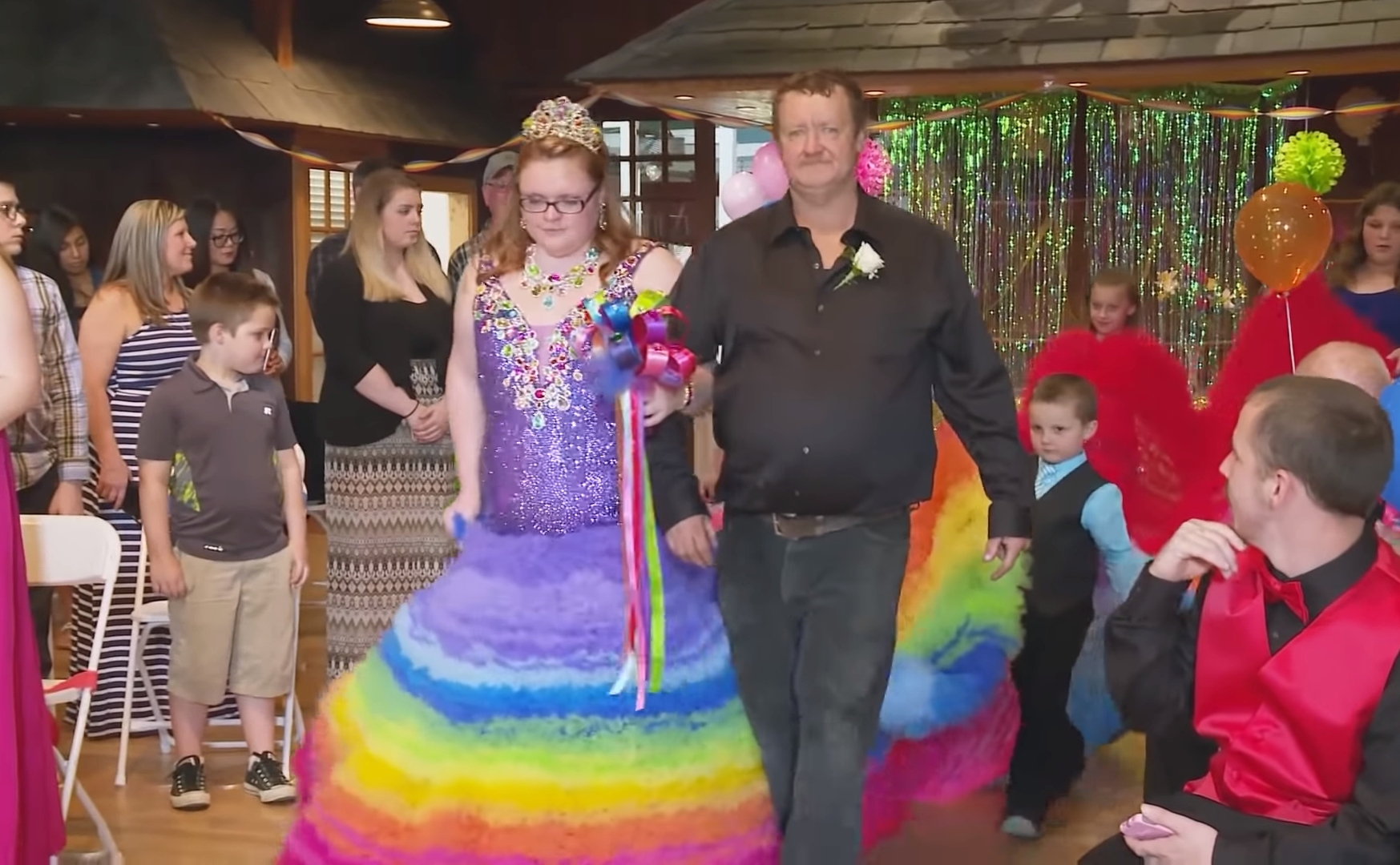 It wasn't long before the two fell in love. However, when talk of marriage and following the path of customs arose, Samantha chose to hold her own and marry her partner instead. Naturally, when Samantha aired her choice to marry Bridgette, she was met with the fiery rage of her family. Samantha's older sister Amber was just one of the many people who vociferously attacked her younger sister for marrying Bridgette. With a steadfast refusal to accept any talk of progress, Amber had iterated that Gypsy traditions should stand no matter the century they are living in.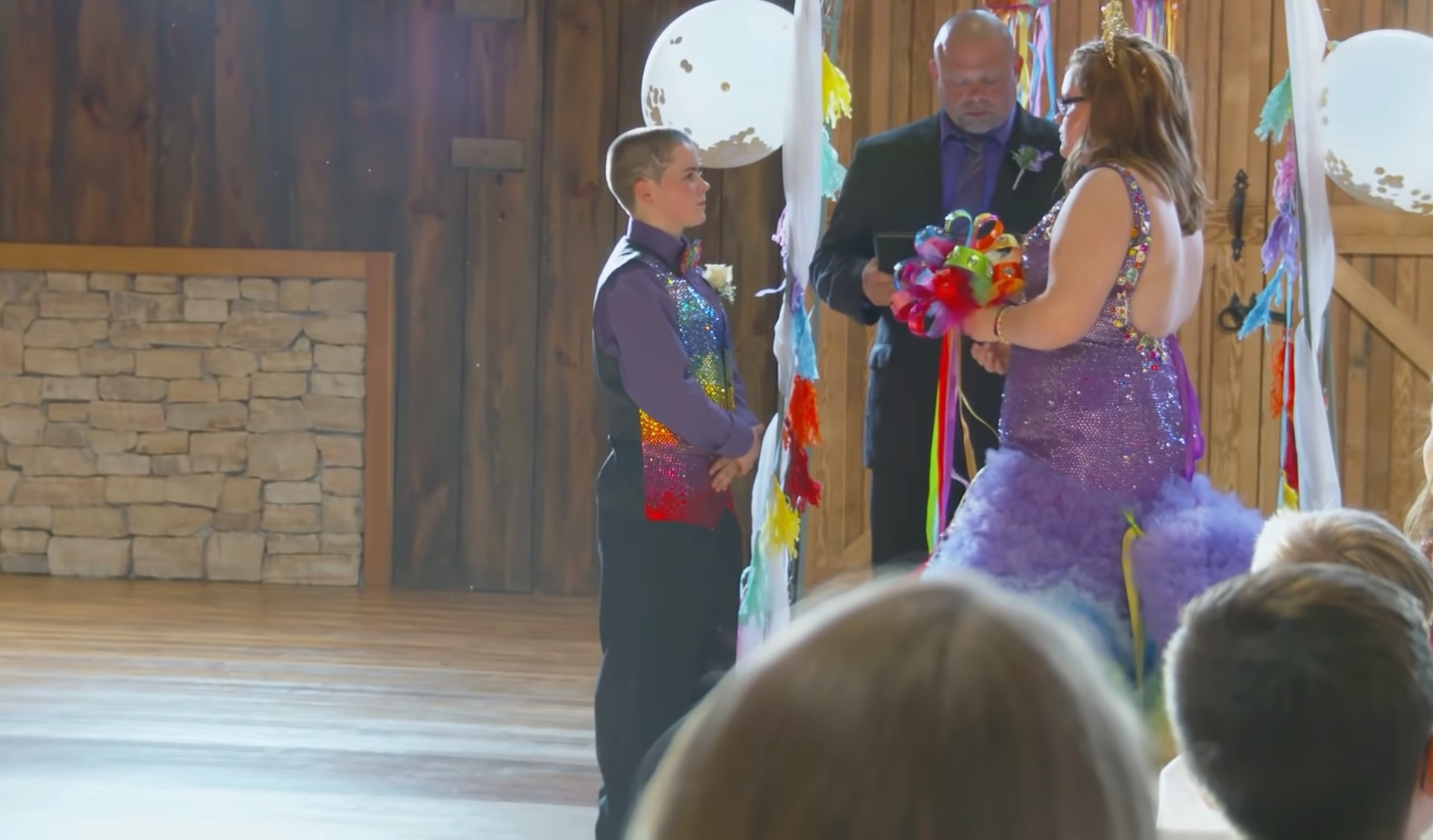 Even when Samantha's grandfather realized that his granddaughter's happiness rests in her choice to marry Bridgette and agreed to walk her down the aisle, Amber's protest still persisted. Amber, who was 24 at the time, decided to ostracise her younger sister at the altar for choosing to marry Bridgette. The elder sister had stormed in during the wedding and handed out ultimatums to Samantha if she chose to see through the marriage.
However, despite the fit of rage and gloom that had cast over the nuptials, Samantha and Bridgette still managed to tie the knot. While their wedding did come to fruition, it still emerged from a rocky foundation. From having to let go of family for love and being turned away by dear ones for marrying the same sex, Samantha and Bridgette had to endure a number of challenges. Naturally, many wonder whether or not the two were able to brave the storm.
Are Samantha Hand and Bridgette Smith Still Together?
Yes, Samantha and Bridgette are still married. Even though distressing circumstances had enveloped their nuptials, Samantha Hand and Bridgette Smith managed to overcome all the obstacles set by family and society. After their appearance on the show, Samantha and Bridgette moved in together as a married couple and began their journey into forevermore. The two still reside in Ridgley, Maryland, and continue to share moments of their familial bliss on social media.
Bridgette Smith, who was 20-years-old at the time of the show's premiere, now works as a Stocker at Royal Farms in Maryland. Aside from her role in the hospitality industry, Smith also works as a driver at DoorDash. On the other hand, Samantha Hand has also worked at Jimmy John's, a famous restaurant food chain. Other than that, the reality television star had also worked at Target briefly.
Despite the kerfuffle that had disrupted their marriage, Samantha Hand and Bridgette Smith did not let the actions of their family affect their relationship and marriage. The two continue to reside in Maryland and share glimpses of marital bliss online. In addition to showering each other with compliments and affection for each other on social media, the couple also shares sweet moments with their niece, friends, and dog. Naturally, we continue to wish the two the best for their professional and personal growth for years to come!
Read More: My Big Fat American Gypsy Wedding: Where is the Cast Now?