TLC's 'My Big Fat American Gypsy Wedding' is a reality series that seemingly provides viewers an insight into the life and weddings of Romani-Americans, AKA Gypsies, who live in the US. The customs that the cast members of the show follow are apparently unique to their community. The show first aired in 2012 and ran for 6 seasons, with the latest episode airing in September 2016. Given that there has been over a decade since the TLC series debuted, people around the world are eager to know the current whereabouts of some of the most prominent cast members. Luckily, we are here to share the same!
Where is Priscilla Kelly Now?
Since her time on television at the age of 14, Priscilla Lee Kelly has gone on to establish a successful career as a professional wrestler. as of writing, she is affiliated with World Wrestling Entertainment (WWE), specifically the NXT brand, and is popularly known by her ring name, Gigi Dolin. She is a member of Toxic Attraction alongside Jacy Jayne, and two have won the NXT Women's Tag Team Champion twice, first on October 26, 2021, and second on April 5, 2022.
As for her personal life, Priscilla did get married to fellow wrestler Samuel Ratsch, AKA Darby Allin, on November 21, 2018. However, the news of their split became public in 2020. The wrestler is known for participating in various photoshoots and has about 430k fans on Instagram.
Where is Nettie Stanley Now?
Given the amount of attention that Nettie Stanley and her family received in the TLC series, the woman soon had her own spinoff series by the network called 'Gypsy Sisters.' The show first aired in 2013 and ran for four seasons until 2015. As it turns out, Nettie is still happily married to her third husband, Huey Stanley. The couple did have a brush with the law as they were arrested in January 2023 in West Virginia.
Legal records state that the pair was taken into custody based on charges of conspiracy and fraudulent schemes, with Nettie and Huey's bail being set at $13,000. However, it seems that the two were bonded out on January 19, 2023. Both of them seem to be enjoying their lives as parents to nine children.
Where is Mellie Stanley Now?
Nettie's sister Mellie Stanley was also a prominent part of 'Gypsy Sisters.' The self-proclaimed "black sheep" of the Stanley family found herself in legal trouble after she was arrested in Lexington, Kentucky, in December of 2017. The charges levied against her included theft by deception, criminal possession of a forged instrument, and unlawful access to a computer. The incident in question included her ex-husband, George Lee, as the pair were reportedly involved in a coupon scam worth $18,000 against Toys "R" Us and Babies "R" Us.
In March 2018, Mellie was again arrested in Indiana due to warrants against her in Tennessee involving a similar crime. However, the charges for the same were dropped about three months after the arrest was made. In April 2019, Mellie pled guilty to theft by deception and criminal possession of a forged instrument in Fayette County, Kentucky. Due to her plea deal in 2019, Mellie was put on probation and was not sentenced to prison. Presently, Mellie seems to be enjoying her life as a mother and welcomed her daughter, Serenity-Faye, into this world in March 2020. The young girl has four older siblings from her mother's side, including Richard Stanley, Brandy'Wyne Picolo, and Divinity Lee.
Where is Laura Stanley Now?
Married to Gus Stanley, Laura Stanley (née Johnston), also appeared in the first season of 'Gypsy Sisters.' The couple is still together and has three beautiful daughters named Savannah, Hailey, and Bella. TikTok seems to be the choice of social media platform for Laura as she often posts a variety of content on it. Most of her videos are often expressive lip-syncs, and she is often accompanied by one or more of her daughters.
Where is Kayla Williams Now?
Based in Virginia Beach, Virginia, Kayla Williams is another cast member who went on to star in 'Gypsy Sisters.' Presently, she seems to be enjoying life to the fullest and is always happy to talk to her fans via social media. The reality TV star also has a Cameo account where people can ask her to make a personalized video for them. Additionally, one also has the option of getting a business video or a simple message from Kayla.
On a more personal front, Kayla is always happy to spend time with her husband and children, whom she loves very much. In September 2019, the reality TV star's 1-year-old grandson Henry sustained second-degree burns due to a mishap and had to be hospitalized. Despite the severity of the incident, Kayla remained strong for her family and kept her well-wishers updated about the situation.
Where is Eden Boswell Now?
Married to Elvis Boswell, Eden Boswell had quite a rough time in August 2015 when her husband was arrested and imprisoned at the Guilford County Jail in North Carolina due to a probation violation. At the same time, she temporarily lost custody of her three kids, Ariel, Bentley, and Stella. According to the former cheerleader/pageant girl, this was apparently because her mother-in-law gave the law enforcement officers a video where Ariel claimed she was scared.
However, the mother of three claimed that her daughter had made the video in a fit of anger and had calmed down later on. On October 21, 2015, Elvis was sentenced to jail, where he remained for a year and 7 months. The reason behind the same was larceny of over $1,000. Presently, Eden seems to be enjoying her life and is always happy to spend time with her children and loved ones.
Where is Heather Small Now?
Hailing from Huntsville, Alabama, we have Heather Small, whose appearance in the show captivated many, given her beauty and grace. The reality TV star is not very active on social media but has used her fame in the past to raise funds for causes like suicide prevention. Presently, she is happily married to Scott Stoeckley, a resident of Vero Beach, Florida. Together, the couple has two sons and an adorable dog named Jada.
Where is Tuter Albert Now?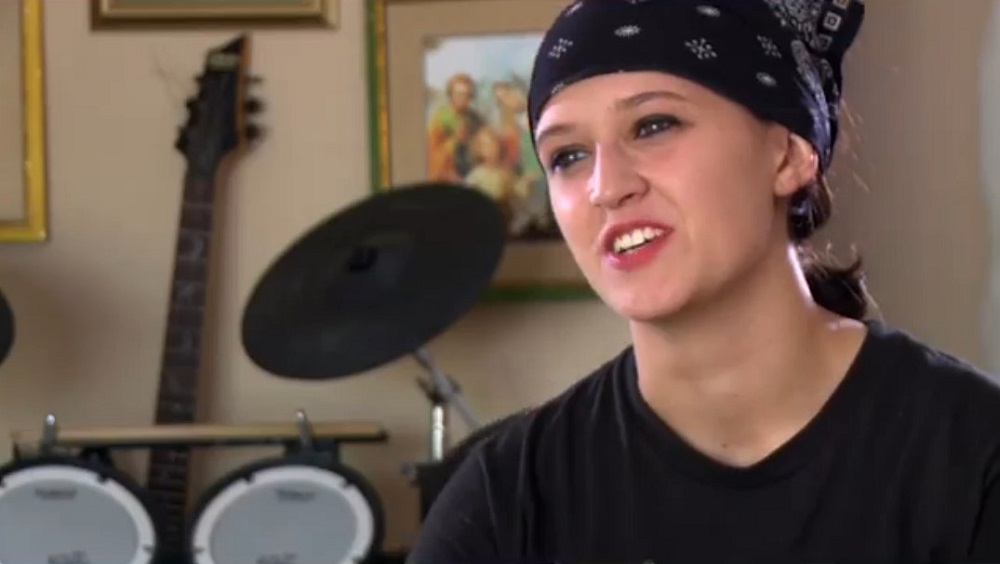 In April 2021, Valencia "Tuter" Albert, the bride in the black dress, captured the headlines when her mother, Jacy Arrison, shared on Facebook that her daughter had been missing for over a week. As expected, this quickly caught the attention of the public, who were worried about just where the reality TV star might be. However, on April 22, 2021, Jacy shared a positive update, stating that her daughter had not been in contact with her due to a medical emergency that came up while she was in Camden, New Jersey. The woman went on to thank everyone who had shown their support during such a trying time.
Read More: My Five Wives: Where is the Cast Now?