Netflix's 'Muscles & Mayhem' offers us an interesting sneak peek into the workings of the 1989 competitive reality show 'American Gladiators.' Through original footage and one-on-one interviews, the docuseries explores how 'American Gladiators' attained the status of a global phenomenon and even studies the numerous rumors that plagued its reputation. Similarly, we are introduced to several former Gladiators, including Sha-ri Pendleton, who later married Rodney Mitchell. Well, with the cameras now turned away, let's find out if Sha-ri and Rodney are still together, shall we?
Sha-ri Pendleton and Rodney Mitchell's Journey
Sha-ri Pendleton started her athletic career as a track and field athlete and dreamed of representing the United States in the Olympics as a sprinter. Although such an opportunity never came to fruition, she kept her Olympic dreams alive and even trained hard to attend the 1992 Olympics as a Javelin Thrower. Around this time, Sha-ri began training weights and realized it was a great way to enhance her performance. Hence, with time, she fell in love with weightlifting and soon discovered her passion for bodybuilding.
With her family encouraging her to chase her dreams, Sha-ri attended several competitions as a professional bodybuilder and garnered much praise at the 1984 Nebraska Championships and the 1989 Los Angeles Championships. However, she received her most significant breakthrough when she got the opportunity to appear as the Gladiator Blaze in 'American Gladiators.' On the other hand, Rodney Mitchell is a former Marine and a professional bodybuilder who was associated with 'Knights and Warriors,' a medieval-themed competitive athletic show which attempted to rival 'American Gladiators.'
While Rodney was better known through his stage name, Knightmare – The Duke Of Doom, he knew several of the Gladiators professionally. Moreover, reports mention that before his stint on 'Knights and Warriors,' the former Marine was employed by 'American Gladiators' as a full-time jousting and stunt trainer. Around this time, Rodney met Sha-ri for the first time, although he went by the name of "Sarge" on set. Most of the Gladiators praised his skill as a bodybuilder and mentioned that he initially seemed difficult to approach.
Interestingly, even Sha-ri initially hated Rodney since he believed the Gladiators were fake. Nevertheless, once she got to know the warm personality behind "Sarge," it did not take long for her to get comfortable, and the two developed a close friendship. Still, things did not turn romantic then, and Rodney even left the show to move on to other ventures. Yet, shortly afterward, Sha-ri called the Marine Corps headquarters to obtain Rodney's contact, which was the final push they needed to start dating. Subsequently, after dating for a few months, the couple tied the knot in 1991 and settled in California.
Are Sha-ri Pendleton and Rodney Mitchell Still Together?
We are happy to report that Sha-ri Pendleton and Rodney Mitchell are together and still going strong. Soon after her marriage, the former left 'American Gladiators' to focus on starting a family. In fact, while on the show, Rodney praised Sha-ri and mentioned that while he was lucky to get such a loving and caring wife, she had to sacrifice several of her dreams to embrace her motherly duties. Still, the couple managed to build up a wonderful life with their children, Re-al and Yazmeen Mitchell, and fans were confident that they were in it for the long run.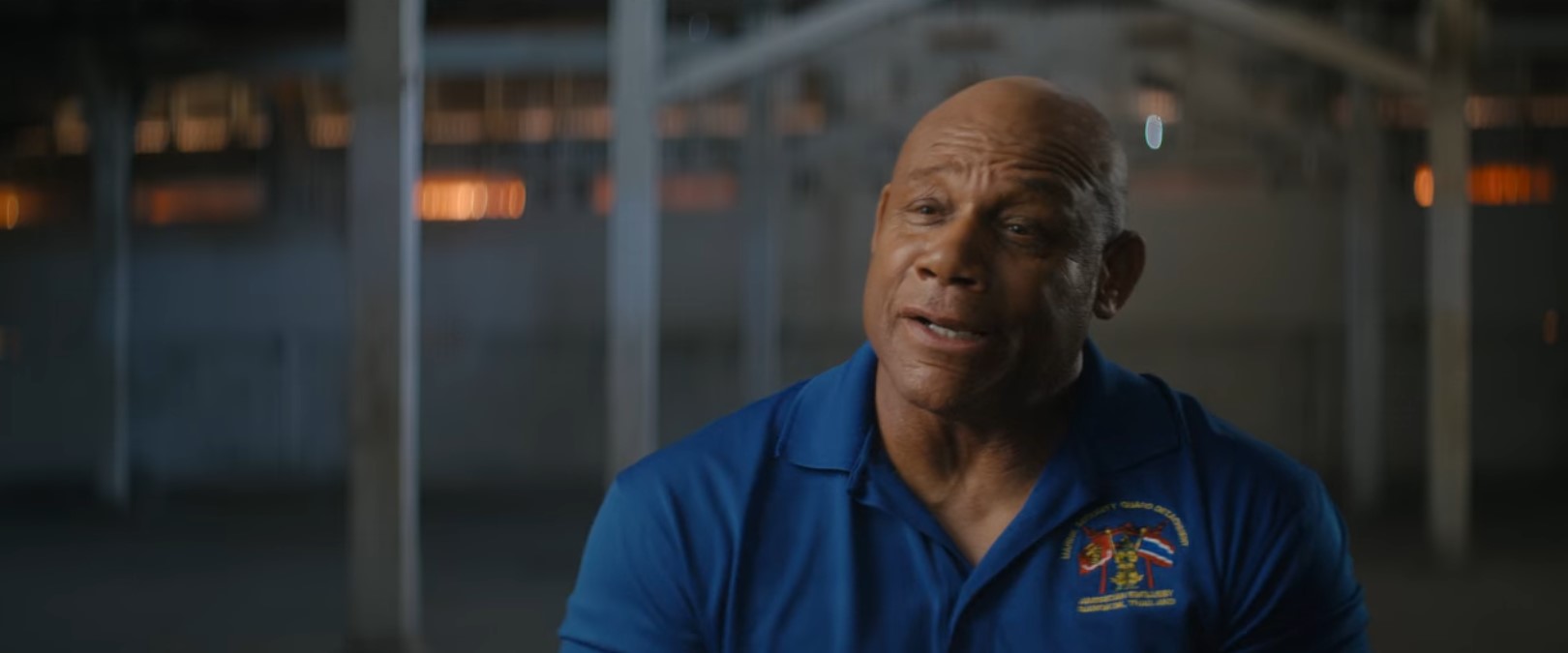 Sha-ri and Rodney reside in Corona, California, where she earns a living as a track coach and mathematics teacher at the Rialto Unified School District. Meanwhile, their son, Re-al, has followed in his parents' footsteps and is considered a promising quarterback who is an asset to the University of San Diego's football team. Interestingly, Sha-ri and Rodney's comments about each other on the Netflix show made their blossoming relationship quite apparent, and we wish them the best for the years to come.
Read More: Lori Fetrick AKA Ice: Where is the American Gladiator Now?