'American Gladiators' is an iconic reality competition show that captivated audiences from September 1989 to May 1996 by pitting a group of amateur athletes against formidable opponents known as "gladiators" in exhilarating battles of strength and agility. Each week, viewers are treated to intense physical challenges, showcasing the competitors' indomitable spirit and unwavering determination.
With its unique blend of athleticism, excitement, and larger-than-life personalities, 'American Gladiators' quickly became a cultural phenomenon, inspiring a fervent fan base and influencing popular culture. Its resounding success transcended national boundaries, paving the way for the production of localized versions in numerous countries. Fans of the show must be curious to know where the "gladiators" are now. If you are one of them, we've got you covered.
Where Is Deron McBee Now?
Deron Michael McBee is an actor and accomplished sportsman who has left an indelible mark on both the screen and the world of athletics. Widely recognized for his role as the memorable Malibu on the groundbreaking show 'American Gladiators,' McBee's blond hair, tanned skin, and surfer persona became synonymous with the series. With a background in karate and extensive training in hand-to-hand combat and swordsmanship, McBee showcased his fighting skills in various action films, often portraying formidable villains.
Notably, he portrayed the fearsome Motaro in the acclaimed 'Mortal Kombat: Annihilation.' Beyond his acting career, McBee served as a deputy sheriff with the Los Angeles County Sheriff's Department in the early 1980s. Tragically, he lost his wife, Drzan McBee, to a heart attack in 2003, but he found solace and purpose in Christian ministry and his passion for painting.
Despite enduring severe injuries during his time on 'American Gladiators,' McBee's unwavering resilience propelled him forward, and he continues to inspire others through his podcast, 'The Issues of Life,' which focused on addiction recovery and navigating life's challenges from a religious perspective.
Where Is Marisa Pare Now?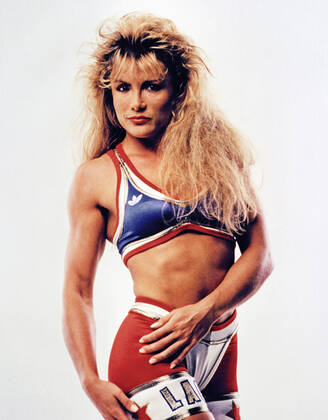 Marisa Pare, also known as Lace, born on 9 October 1959 in New York City, New York, USA, is a talented actress known for her notable roles in various film and television productions. She gained recognition for her performances in popular shows such as 'Renegade,' 'Tarzán,' and the beloved comedy 'Clueless'. Marisa was previously married to fellow actor Michael Paré, showcasing a shared passion for the entertainment industry.
Where Is Raye Hollitt Now?
Raye Hollitt, born on April 17, 1964, is an accomplished actress and bodybuilder who gained prominence under her stage name Zap as one of the original cast members of the groundbreaking television show 'American Gladiators.' After graduating from Lake-Lehman High School in 1982, she worked as a paralegal for seven years before embarking on her entertainment career.
Hollitt appeared in the first season of American Gladiators in 1989, taking a brief hiatus during the second season for maternity leave but returning for the third season and continuing her participation until 1995. She made a special appearance in the show's final season in 1995-1996 for an alumni show. Prior to her role as Zap, Hollitt was a contestant on the game show Card Sharks and had a speaking role in Blake Edwards' film 'Skin Deep'.
She also had notable appearances on TV shows such as 'JAG,' 'Baywatch,' 'Blossom,' and several others. Hollitt currently resides in South Lake Tahoe with her husband, Kenn. She continues to maintain her passion for sports, fitness, and well-being, working as a personal trainer, massage therapist, and snowboard instructor. Hollitt offers virtual training sessions, sharing her expertise and inspiring others to lead healthy and active lifestyles.
Where Is Myke Horton Now?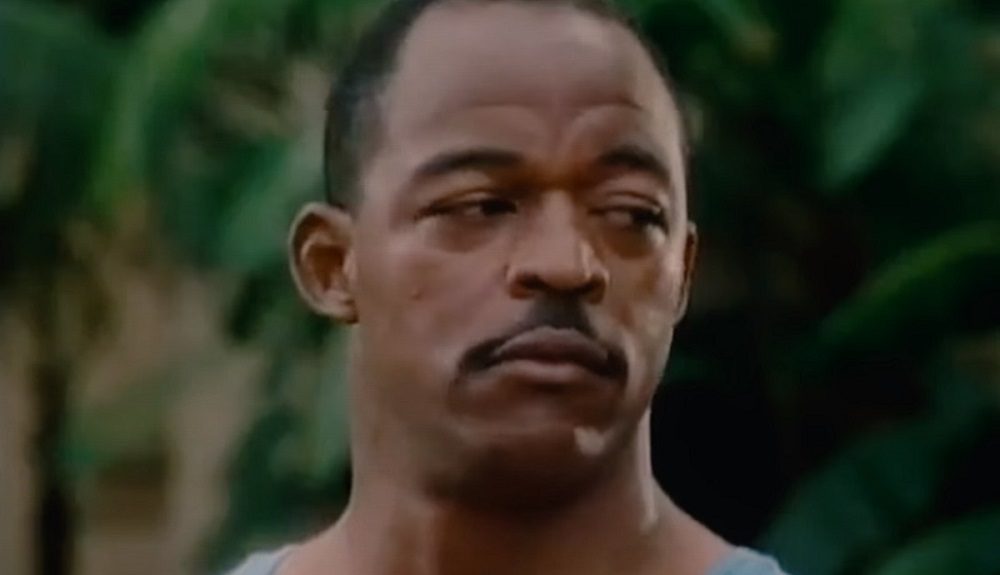 Michael M. Horton, born on July 17, 1954, is a former Canadian football player renowned for his career with the Calgary Stampeders and Toronto Argonauts. Horton gained considerable popularity for his on-field prowess, particularly as his alter ego, Gemini. However, a 30 for 30 documentary shed light on the challenges he faced off the field, as reported by Yahoo. Balancing his public persona with his private life proved to be a struggle, leading to strain within his family.
Despite these difficulties, Horton remained committed to his fans, often dedicating hours to signing autographs after each show. Remarkably, his passion for the sport passed down to his two sons, with one of them, Wes Horton, carving out his own football career, including a stint with the Carolina Panthers.
Where Is Danny Clark Now?
Danny Clark, popularly known as Nitro, made a lasting impression on 'American Gladiators,' captivating audiences from 1989 to 1992 and returning for the 1994-1995 season. Today, he has transitioned into an influential motivational speaker, touring the country and inspiring individuals to live their lives to the fullest without regrets. Beyond his role as a television personality, Dannny Clark is multifaceted, having excelled as a professional football player, author, actor, and producer. He has penned two memoirs: 'F Dying' and 'Gladiator,' offering readers insight into his personal journey.
Additionally, Clark is renowned as a health and fitness expert and is credited with creating the thrilling "Gladiator Rock'n Run," an obstacle adventure run that challenges participants on a 5k to 10k course, promoting physical fitness and mental fortitude. The event's proceeds are dedicated to Talk About Curing Autism, with hundreds of thousands of dollars raised for the cause.
Clark's diverse endeavors extend to his involvement in the bull riding reality show 'Ty Murray's Celebrity Bull Riding Challenge' and his role as the founder of 'Ten Thousand Pounds,' a program that addresses childhood obesity through education and empowerment. In 2017, the father of one released his book 'F Dying,' chronicling his journey following a heart attack he experienced in 2013.
Where Is Cheryl Baldinger Now?
Cheryl Baldinger is a dedicated Bikram Yoga teacher who works at the Bikram Yoga International World Headquarters. Based at the Kayne Eras Center in the United States, Cheryl is deeply committed to spreading the principles and benefits of Bikram Yoga. Bikram Yoga follows a specific sequence of 26 postures and two breathing exercises performed in a heated room, providing a challenging and transformative experience for practitioners. As a certified teacher, Cheryl guides students through this unique practice, helping them improve their physical strength, flexibility, and mental focus.
Where Is Sha-Ri Pendleton Now?
Sha-ri Pendleton, born on 5 December 1963, is a former world-class athlete who excelled in hurdles, javelin throwing, and bodybuilding during the mid to late 1980s. While preparing for the Olympics, Sha-ri also ventured into bodybuilding competitions. In 1984, she achieved a remarkable 2nd place at the Nebraska Championships, followed by a 4th place finish at the 1989 Los Angeles Championships. However, she soon realized that in order to truly succeed in bodybuilding, she would need to dedicate her full attention to it.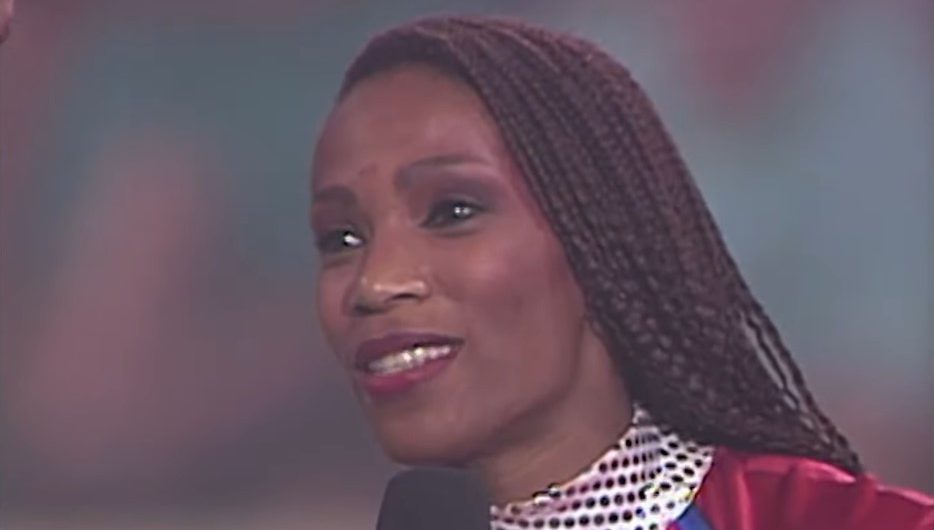 Since she was primarily focused on her Olympic aspirations, Sha-ri decided to take a break from competing in bodybuilding. In 1989, Sha-ri Pendleton joined the popular television show 'American Gladiators' as Blaze, becoming a prominent competitor on the show for three years until 1992. Her training routine revolves around weightlifting, which she engages in six times a week.
She prefers using free weights over machines and incorporates powerlifting exercises like squats, deadlifts, and shoulder presses into her regimen. This approach allows her to develop muscle tone and strength effectively within a shorter timeframe. Now, she's happily married to Rodney Mitchell, and the two have built up a wonderful life in Corona, California, alongside their son Re-al. Moreover, reports mention that Sha-ri currently earns a living as a Mathematics Teacher at the Rialto Unified school district, where she also works as a track coach on the side.
Where Is Ritch Finnegan Now?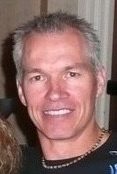 Richard Finnegan, aka Bronco, is a seasoned professional in the field of strategic sales, known for his successful track record in direct sales, business development, sales strategy, and operations. As a Strategic Sales Team Leader, Richard has demonstrated his ability to drive results and lead teams to success. With his expertise, he formulates effective sales strategies and oversees their implementation to achieve business goals. Richard is also associated with Finnegan Wellness, where he likely contributes his sales acumen to promote and expand the company's wellness products or services. Finnegan Wellness could be a business or brand focused on health, fitness, or holistic well-being.
How Did Tonya Knight Die?
Tonya Knight, born on March 24, 1966, was a notable American professional female bodybuilder. In her career, she achieved recognition in the bodybuilding world but was also involved in a scandal. In the 1988 Ms. Olympia competition, Knight finished fourth. However, she later admitted to sending a surrogate to take a mandatory drug test on her behalf after IFBB officials presented compelling evidence. As a consequence, she was suspended and stripped of her 1989 Ms. International title. She was also required to return her prize money, amounting to $12,000, from both the 1989 Ms. International and the 1988 Ms. Olympia.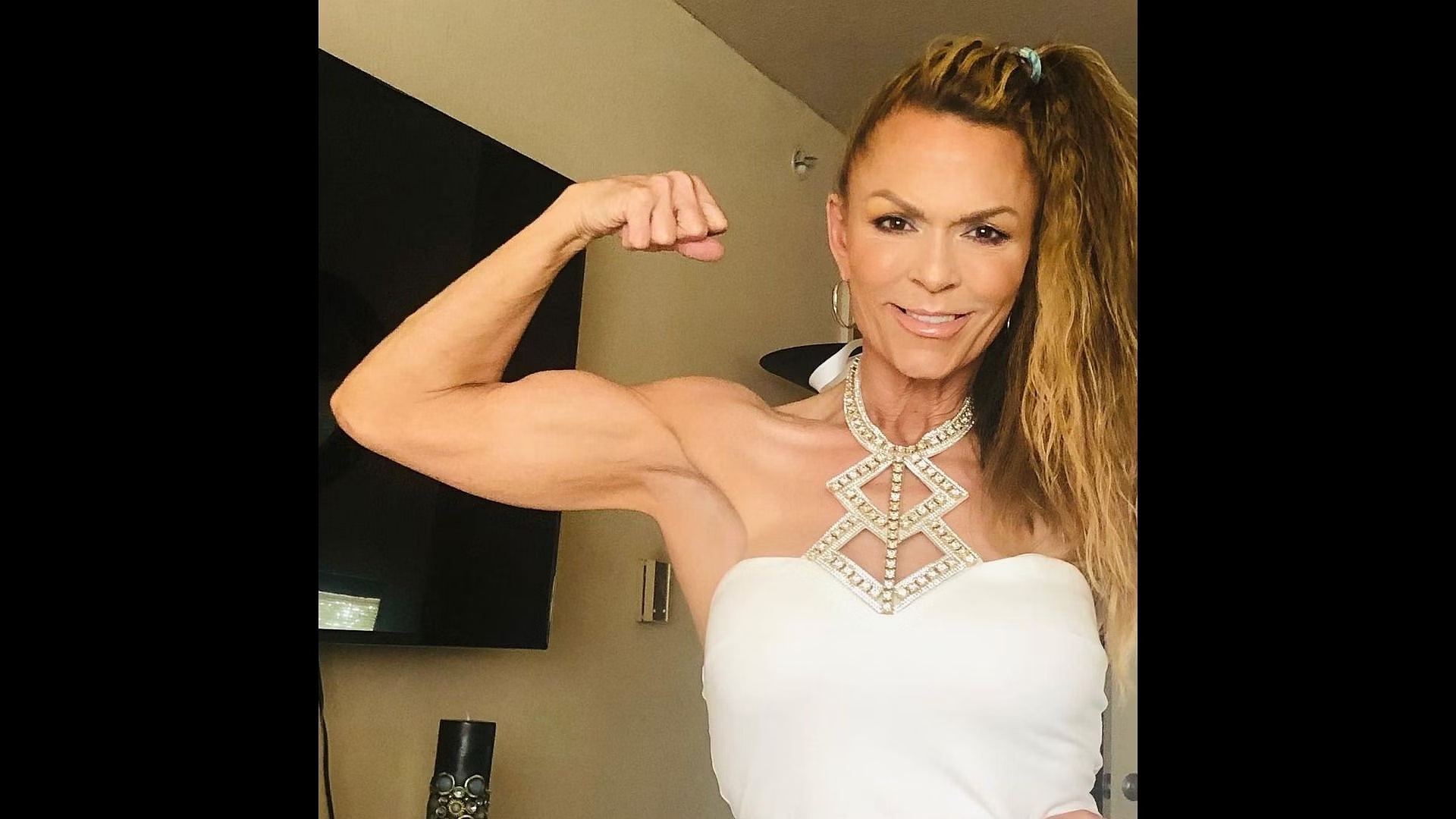 Tonya Knight resided in Overland Park, Kansas, and was previously married to bodybuilder John Poteat, although they later divorced. She had three brothers, Timothy, Todd, and Travis, and several step- and in-law siblings. Additionally, she had a son named Malachi. Sadly, Tonya Knight, aka Gold, passed away from cancer on February 7, 2023, at the age of 56. Her contributions and achievements in the field of female bodybuilding will be remembered by those familiar with her career.
Where Is Jim Starr Now?
Jim Starr has a diverse background in the health and fitness industry, primarily focusing on product development and consulting. Jim Starr holds the position of Director of Product Development at The Grind, where he oversees the development of products related to fitness, nutrition, or wellness. As the owner of the Sports Nutrition Consulting Group, Jim likely provides expert advice and consulting services on sports nutrition to clients in the industry.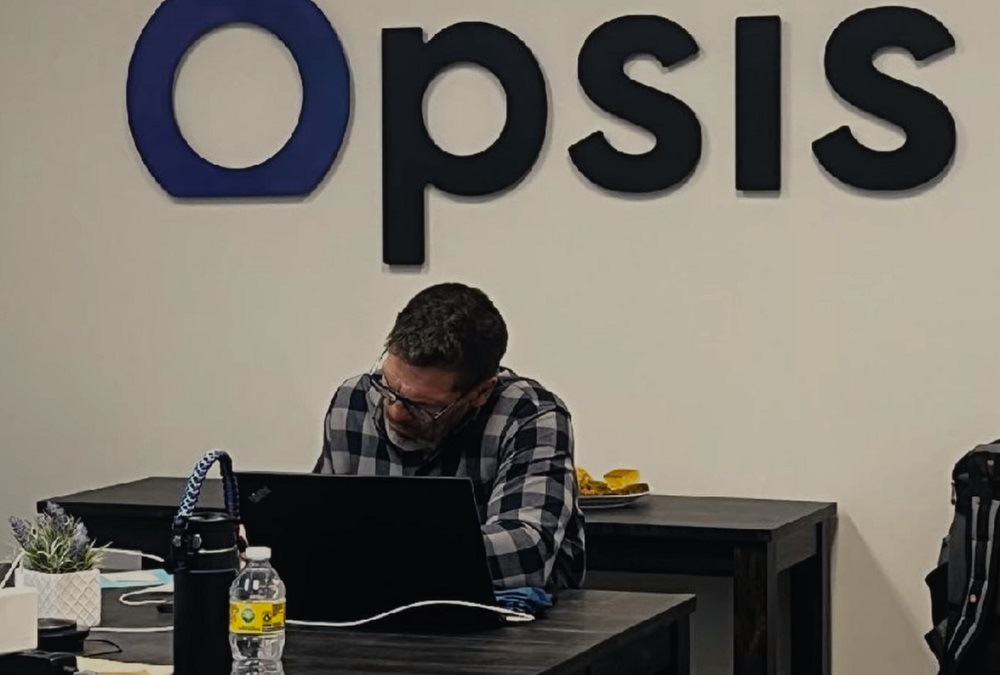 Jim previously served as the Director of Product Development at 24 Hour Fitness, a prominent fitness chain. In this role, he was responsible for leading the development of various products for the company. Jim, once known as Laser, gained experience working at dotFIT, an organization specializing in online fitness and weight loss programs. His role there likely involved product development or related responsibilities.
Where Is Kimberly Rogers Now?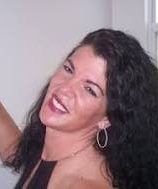 Kimberly Jade Rogers, aka Jade, is a multi-talented individual with an impressive background. Kimberly Jade Rogers served in the military as an Army veteran, demonstrating her dedication and commitment to serving her country. Kimberly Jade Rogers is a successful bodybuilder, having achieved three national titles in the sport. Her dedication and hard work in training and competing have resulted in these notable accomplishments. With her expertise and experience in bodybuilding and physical fitness, Kimberly Jade Rogers has become a trusted fitness guru. Additionally, she is involved in the real estate industry as a real estate closer.
Where Is David Nelson Now?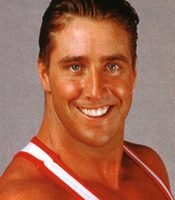 David "Titan" Nelson is an actor known for his appearances in several popular television series. David Nelson appeared in the TV series Matlock and had a role in The Fresh Prince of Bel-Air, a sitcom starring Will Smith. David Nelson appeared in Martin, a comedy series starring Martin Lawrence. Nelson also made an appearance in the sitcom 'Married… with Children.' In one show episode, he played the character Fantasy Man #3.
Where Is Erika Andersch Now?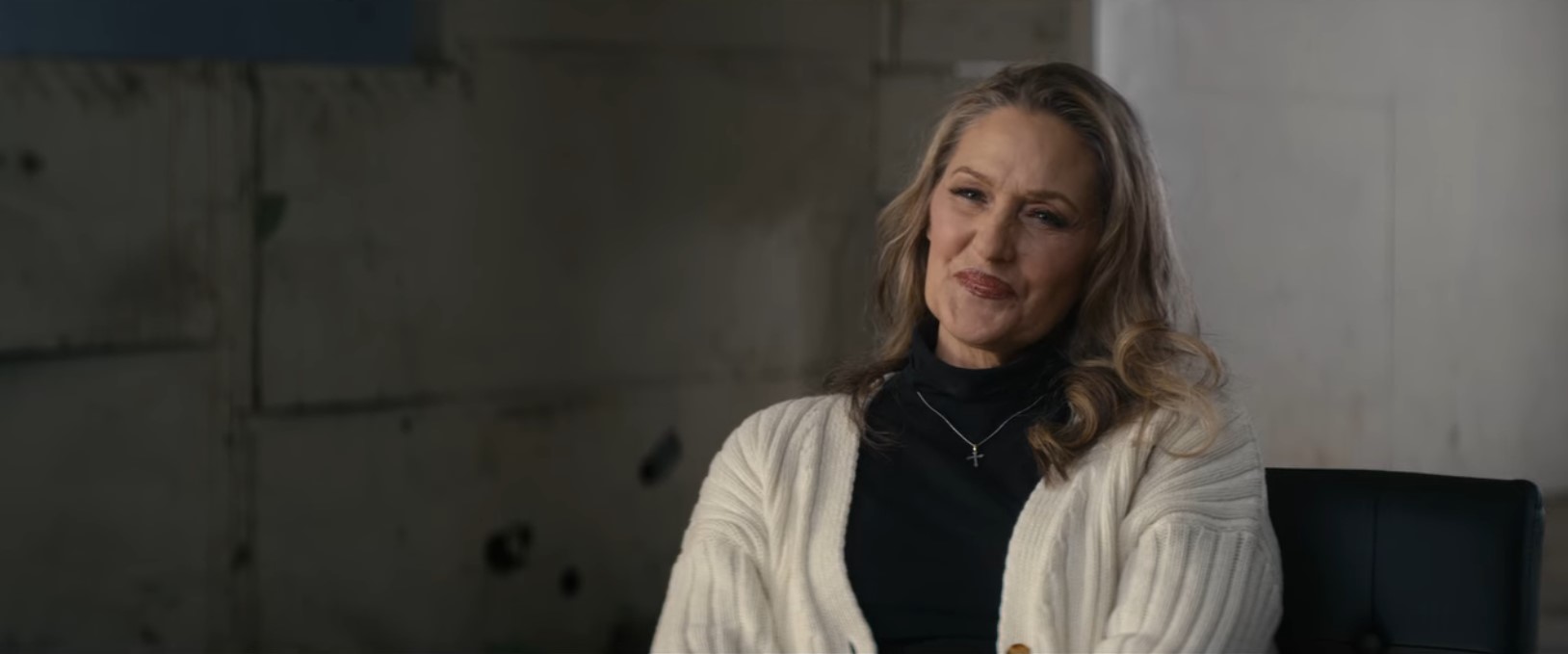 Erika Andersch, or Diamond, born in 1961 in Germany, is an actress known for her appearances in several notable productions. Andersch appeared in the film 'Batman Returns'. Andersch also appeared in the television series 'Lois & Clark: The New Adventures of Superman.' At present, Erika has retired from her profession as an entertainment star and prefers to keep her personal life under wraps. Although she has described herself as an artist on social media, most of her accounts are private as she likes to stay under the radar.
Where Is Lori Fetrick Now?
Lori Fetrick, also known as Ice, is recognized as one of the most popular Gladiators from the television show American Gladiators. Her nickname "Ice" reflects her cool and composed demeanor during competitions. After her time on the show, Lori Fetrick took her Gladiator persona and launched a podcast called 'Chillin' with Ice.' The podcast delves into the behind-the-scenes aspects of American Gladiators, exploring the motivations, challenges, and triumphs of the Gladiators.
On her YouTube Channel, she shares that the podcast aims to provide an up-close and personal perspective on their experiences and the journey they embarked upon to achieve their goals. In addition to her podcast, Lori Fetrick is a fitness enthusiast and public speaker, likely using her platform to inspire and motivate others in their fitness journeys. She has also created IceTeeShirts.com, which suggests her involvement in the merchandise industry, possibly offering branded apparel related to her Gladiator persona or fitness-related products.
How Did Billy Smith Die?
William "Billy" Smith, known as Thunder from 'American Gladiators,' has tragically passed away at the age of 56, just days before his birthday. While he didn't have an extensive bodybuilding career, Smith achieved notable success, winning the Gold's Classic and securing third place at the 1985 National Championships. His accomplishments in the bodybuilding world led to his discovery and subsequent role on 'American Gladiators,' where he gained fame and a dedicated fan following from 1990 to 1992.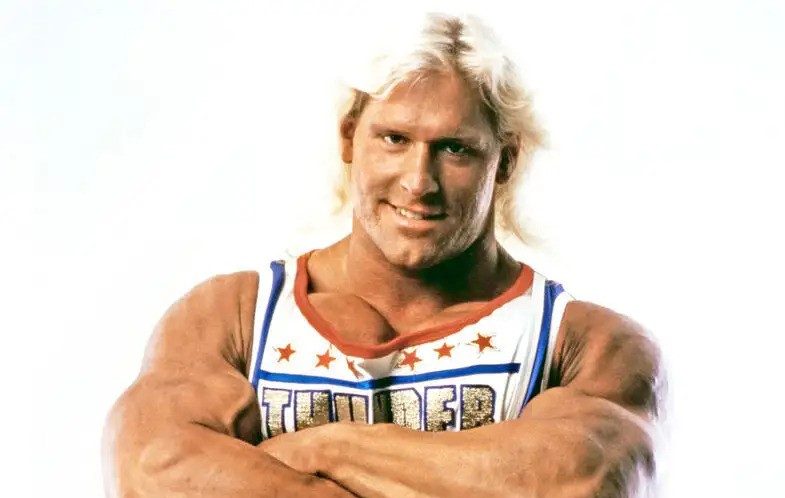 Details regarding the cause of his untimely death have not been disclosed at the time of writing. The 'American Gladiators' Twitter page has confirmed his passing and extended condolences to his loved ones. The loss of Billy Smith, with his iconic Thunder persona, leaves a void in the hearts of fans and the American Gladiators community.
Where Is Galen Tomlinson Now?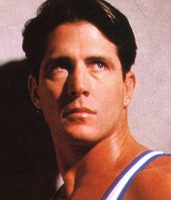 Galen Tomlinson, also known as Turbo, born in 1961 in Los Angeles, California, is an actor known for his appearances in various television shows. Tomlinson is recognized for his role in the sitcom Family Matters. Tomlinson appeared on the game show 'Family Feud,' which features two families competing against each other to guess popular survey answers. He might have participated as a contestant or in another role on the show.
Where Is Debbie Clark Now?
Debbie "Storm" Clark is a former World Class Olympic Athlete and American Gladiator, who has transitioned into a new role as a single mother and Life Fitness Recovery Coach. Along with her coaching work, she also runs a YouTube channel. As a World Class Olympic Athlete, she has likely achieved significant success in her respective sport and competed at the highest level of athletic competition.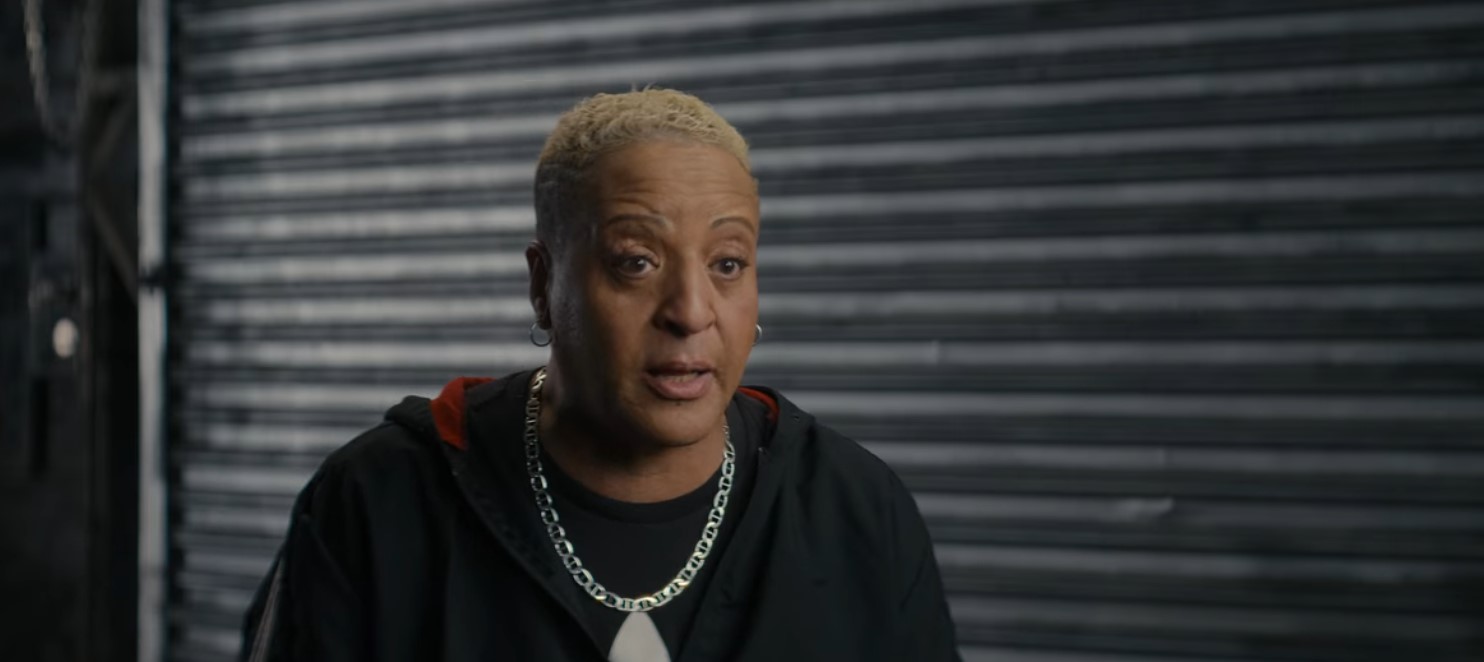 In her current role as a Life Fitness Recovery Coach, Debbie Clark likely helps individuals overcome obstacles, achieve their fitness goals, and promote overall well-being. Debbie Clark's YouTube channel is likely a platform where she shares her expertise, provides fitness tips, and motivational content, and shares her personal experiences as an athlete, mother, and recovery coach. It can serve as a source of inspiration and guidance for her viewers.
Where Is Steve Henneberry Now?
Steve Henneberry is a Vice President of the Los Angeles National Builder Trade-in Program and works as a Realtor at Big H Homes, which is affiliated with Keller Williams Westlake Village. Based in Thousand Oaks, California, Steve Henneberry resides in this area, likely serving the local community in their real estate needs. While he is currently based in California, his roots trace back to Waterford, Wisconsin, indicating his hometown.
As a Realtor at Big H Homes and affiliated with Keller Williams Westlake Village, Steve "Tower" Henneberry likely assists clients in buying, selling, and renting properties. The happilly married father of two's role as the Vice President of the Los Angeles National Builder Trade-in Program suggests his involvement in facilitating trade-in transactions for new homes in the Los Angeles area.
Where Is Scott Berlinger Now?
Scott Berlinger is a former small-town swimming champion who transitioned into a national gladiator and has continued his athletic pursuits in endurance racing. He has been involved in sports since a young age, beginning with swimming at the age of six. Growing up in Cumberland, Rhode Island, he achieved notable success as a decorated swimmer. Scott Berlinger furthered his athletic journey by attending the University of South Carolina, where he focused on strength conditioning and bodybuilding.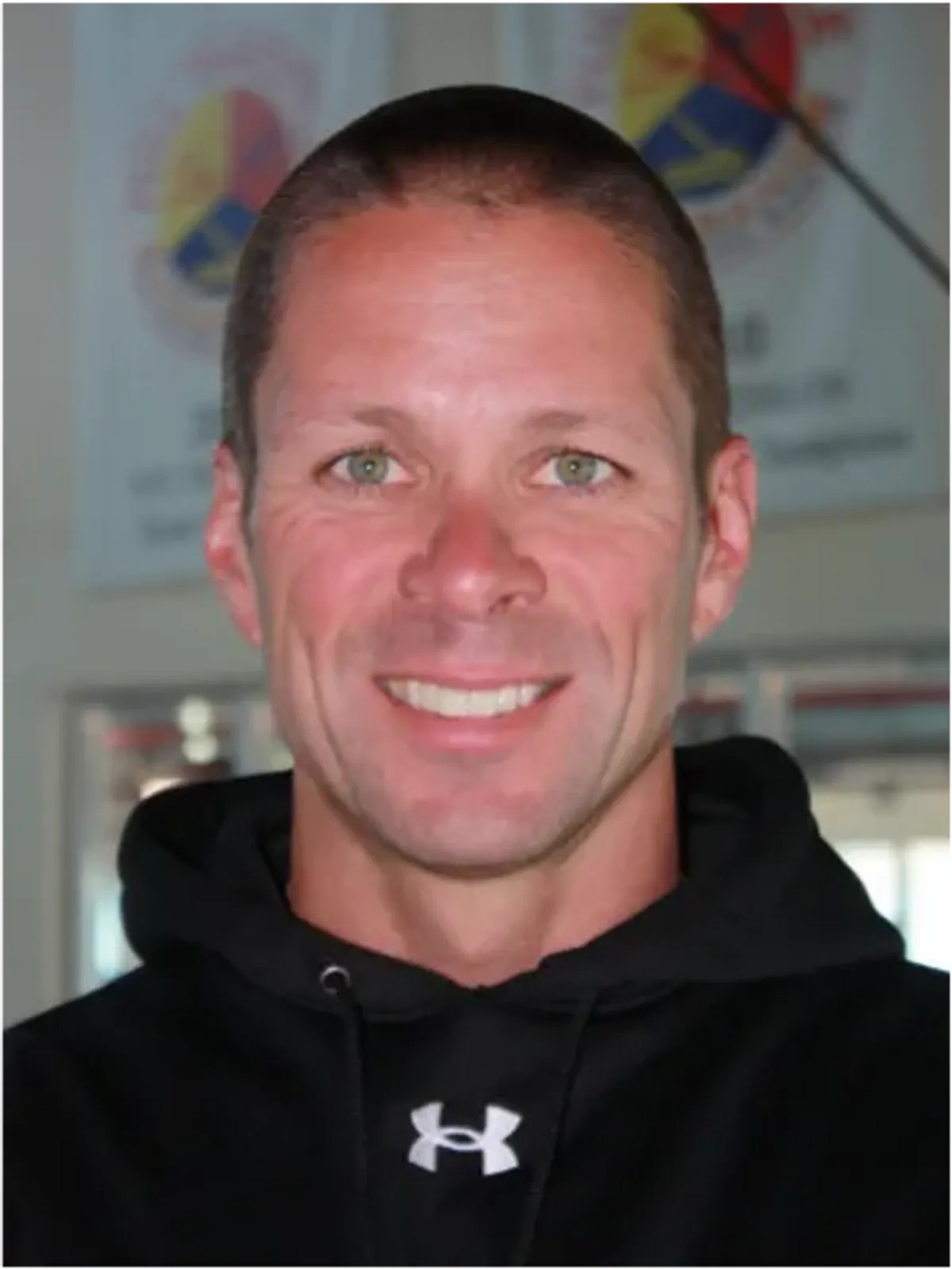 This training path eventually led him to secure a position on the popular television show, 'American Gladiators.' He participated in the show for two years, assuming the persona of Viper. Scott Berlinger is involved in Full Throttle Endurance Racing, a team training group that he runs in collaboration with Chelsea Piers. The group has achieved remarkable success, including four USA Triathlon Team Championships and six NYC Triathlon Team Championships since 2003. This demonstrates Berlinger's dedication to endurance racing and his ability to coach and lead a successful team.
Where Is Philip Poteat Now?
Phillip Poteat, born in Lankershim, Los Angeles, had a brief but impactful stint as a Gladiator on the popular TV show Gladiators. He joined the show's fourth season and assumed the persona of Atlas. As a Gladiator, he excelled in events such as The Maze and Human Cannonball, showcasing his physical prowess.
Aside from his time on 'Gladiator,' Phillip Poteat had a passion for bodybuilding and fitness, which he pursued throughout his life. He also ventured into acting, making appearances in TV shows such as 'Silk Stalkings,' 'The Ben Stiller Show,' and the 1992 movie 'The Naked Truth.' Tragically, Phillip's twin brother, John Poteat, who was also a bodybuilder and a former husband of fellow American Gladiator Gold (Tonya Knight), passed away in 2016.
Where Is Barry Turner Now?
Barry "Cyclone" Turner is a multifaceted individual known for his various roles and accomplishments. He is the founder of Lenny & Larry's, a well-known brand that specializes in producing protein-packed baked goods. Throughout his career, Barry Turner has taken on roles as a mentor, innovator, advisor, and free thinker, showcasing his diverse skill set and entrepreneurial spirit. Barry Turner attended Georgia State University, where he likely gained valuable knowledge and skills that would contribute to his future endeavors.
For over 27 years, Barry Turner dedicated his efforts to building and growing Lenny & Larry's, which has become a prominent player in the health and fitness industry. His contributions as the founder of the company have led to its success and recognition. Furthermore, Barry Turner has served as the president of Awareness Technologies in the Greater Los Angeles Area, showcasing his expertise in technology and leadership.
Where Is Salina Bartunek Now?
Salina Bartunek-Andrews is the founder of MoveFit Redefining Active Recovery, a fitness and wellness company based in Agoura Hills, California, United States. With her expertise and passion for active recovery, Salina Bartunek-Andrews aims to redefine the concept of recovery by incorporating movement and fitness into the process.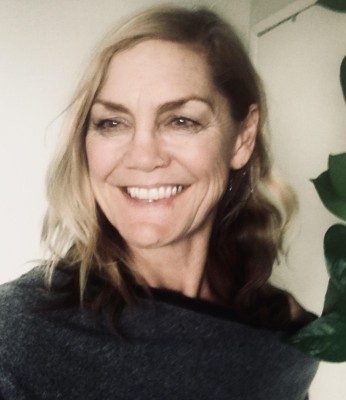 MoveFit offers innovative programs and services that focus on helping individuals recover and regain their strength, flexibility, and overall well-being through a holistic approach. Salina Bartunek-Andrews, aka Elektra, is dedicated to helping her clients optimize their recovery process and achieve their fitness goals.
Where Is Natalie Lennox Now?
Natalie Lennox, born on January 12, 1964, in the USA, is an American actress and model. She gained prominence in 1992 when she assumed the role of Lace on the popular weekly TV reality game show, 'American Gladiators,' taking over from actress Marisa Pare who had previously portrayed the character from 1989 to 1992.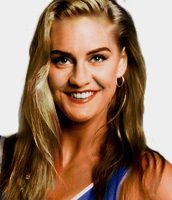 In addition to her television appearances, Natalie Lennox was also recognized as the Penthouse Pet of the Month for January 1993. Her modeling career included features in Playboy magazine, showcasing her beauty and charisma. She also made appearances on Star Search and Dallas, further establishing her presence in the entertainment industry.
Where Is George King Now?
Following his time on 'American Gladiators,' George "Havoc" King ventured into the world of 'Battle Dome.' In Season 1 of 'Battle Dome,' he participated as a Challenger and emerged victorious, showcasing his determination and skill. His impressive performance on the show further solidified his reputation as a formidable competitor.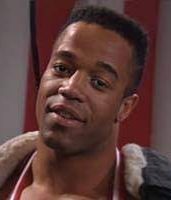 Expanding his career beyond the realm of television, George King had the opportunity to work alongside esteemed actors Eddie Murphy and Janet Jackson in the 2000 movie 'Nutty Professor 2: The Klumps.' This experience allowed him to showcase his talents on the big screen and collaborate with renowned industry professionals. Additionally, George King had a memorable appearance in the music video for "Forget About Dre" by Dr. Dre and Eminem. He featured as a policeman, adding another dimension to his diverse career.
Where Is Lynn Williams Now?
Lynn Red Williams is a multi-talented individual who has made significant contributions in various fields. With a background in professional sports, he has excelled as both an NFL player and an 'American Gladiator,' known by the name Sabre. Lynn has also established himself as a spiritual counselor and motivational speaker, using his experiences and insights to inspire and guide others. As the CEO of the Forever Noble Foundation Inc., Lynn is dedicated to making a positive impact in the community. The foundation focuses on initiatives that promote education, mentorship, and empowerment, aiming to uplift individuals and create lasting change.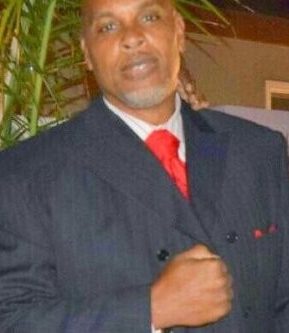 In addition to his work with the Forever Noble Foundation, Lynn is the founder of Point Blank Ministries – Name Above All Names Fellowship Group. Through this organization, he provides spiritual guidance and support to individuals seeking spiritual growth and personal development.
How Did Shelley Beattie Die?
Shelley "Siren" Ann Beattie was a remarkable individual who made significant contributions as a professional bodybuilder and actress. Despite facing the challenges of being deaf, she achieved great success in the world of bodybuilding, earning top placements in prestigious competitions like the Ms. International and Ms. Olympia. Her achievements were even more notable, considering she was one of the few deaf professional female bodybuilders in the world.
Following her retirement from bodybuilding, Shelley Beattie joined the Grinder on America's Cup team, demonstrating her versatility and determination in the world of sports. However, behind her successes, she struggled with personal challenges. Beattie was diagnosed with bipolar disorder, and tragically, on February 13, 2008, she attempted to take her life by hanging.
Despite efforts to save her, Shelley passed away three days later at the age of 40. In her personal life, Beattie came out as bisexual and had a six-year relationship with John Romano, a magazine columnist. At the time of her death, she resided on a farm in Oregon with her girlfriend, Julie Moisa.
Where Is Shirley Eson-Korito Now?
Finally on Twitter!!
Say Hello if you remember AMERICAN GLADIATORS!! #wherearetheynow#americangladiatorshttps://t.co/KM9nf57ZOc pic.twitter.com/QJQFFMllSa

— Sky Eson-Korito (@skykorito) March 21, 2022
Shirley Eson-Korito is a prominent figure known for her involvement in health, beauty, and various aspects of the entertainment industry. She gained recognition as an American Gladiator, where she showcased her athleticism and captivated audiences as Sky. In addition to her role as an American Gladiator, Eson-Korito has made a mark as a public figure, modeling for various projects and representing beauty and wellness. Her diverse background includes work as a model, athlete, and actor, highlighting her versatility and talent in different fields.
Where Is Shannon Hall Now?
Shannon "Dallas" Hall, born on April 18, 1970, is a multi-talented American athlete and actress. She has made significant contributions in the fields of boxing, wrestling, bodybuilding, martial arts, and acting. Additionally, she has been a professional boxer in the IFBA Boxing League, with notable appearances on ESPN and two pay-per-view events.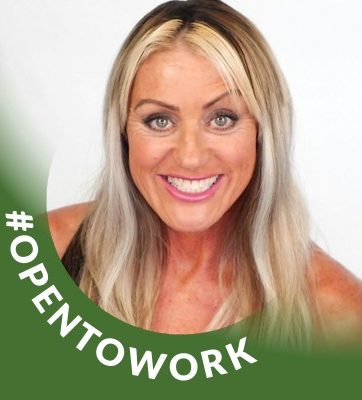 Shannon's accomplishments have garnered attention from various media outlets, and she has been featured in renowned publications such as Sports Illustrated, Muscle & Fitness, and USA Today. Currently, Shannon Hall is the owner of Knockout Artist Fight Club, located in Edgewater, Florida. This business venture allows her to share her expertise and passion for combat sports, providing a platform for aspiring fighters to train and excel in their chosen disciplines. Shannon's entrepreneurial spirit and dedication to her craft continue to inspire others as she imparts her knowledge and skills through her fight club.
Read More: Best Reality TV Shows of All Time