If you are a fan of 'American Gladiators' then Netflix's 'Muscles & Mayhem: An Unauthorized Story of American Gladiators' is a documentary series that you can simply not miss. The show tells the story of the conception of this beloved television program and what life was like behind the stage of the arena for those wishing to test their mettle against the country's "gladiators." One entertainment artist who certainly left an impact on the public is Steve Henneberry, whose performance as Tower earned him fame overnight. If you are curious about what your favorite gladiator is up to, here is what we know about the same!
Who is Steve Henneberry?
All the way from Waterford, Wisconsin, Steve Henneberry has an extensive sports background, having played football, baseball, and wrestling while in high school. It was in 1979 that he came across a muscle fitness magazine and became inspired to become a star in the field. Following up on his goals, the Wisocniosing native indeed ended up bagging the title of Mr. America in a competition in Worcester, Massachusetts, in 1989.
Another dream of Steve's was to be a part of the entertainment industry, and he moved to California in 1986 to work on the same. For many years, he ran the famous Gold's Gym and even worked as Conan at Universal Studios. His stars in the modeling world also were rising. Interestingly, he became a part of 'American Gladiators' when Galen Tomlinson, AKA Turbo, had to be replaced midway through the live tour in 1991 due to a knee injury.
Given Tower's roaring welcome from the public, even as a replacement, it soon became clear that he was there to stay. Indeed, even after Turbo's return to the show, Tower remained a part of the program until 1994. During the merchandising revenue protest led by Michael "Gemini" Horton, Danny Lee "Nitro" Clark, Raye "Zap" Hollitt, and Lori "Ice" Fetrick, Tower confessed that he was aware something was going on but did not know all the details and did not plan on leaving the show as it was a source of income he was not really willing to give up.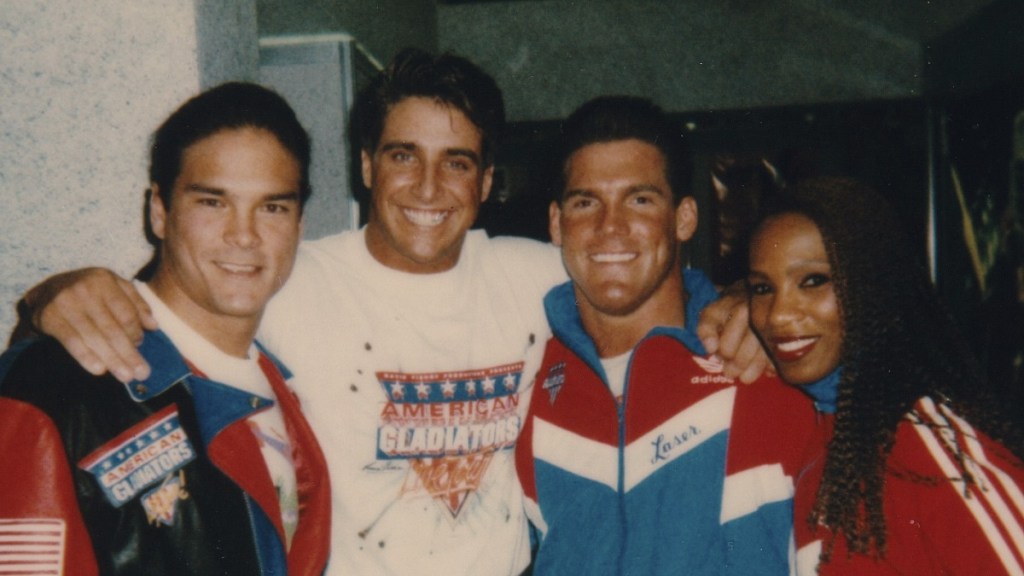 Talking about the impact that he had as Tower, Steve shared the story of a 9-year-old boy from South Carolina named Chase whose last wish had been to see the gladiator. Upon learning about the same form, Make A Wish Foundation, he flew to meet with Chase and gave him the T-shirt he was wearing at the time. The gesture was well-appreciated by the boy's mother, who expressed the same to Steve.
Where is Steve Henneberry Now?
During his years in the entertainment industry, Steve worked on numerous other projects like 'Muscle,' 'Married with Children,' 'Knots Landing,' and 'The Bold and the Beautiful.' For some time, he also worked as a personal trainer to many celebrities and got the opportunities to travel to various places in the country and talk to young minds about health, nutrition, and why one must avoid drugs. Even today, Steve remains in awe of the impact that he had on the world as Tower.
That being said, around 2000, Steve changed his career path and decided to try his luck in the world of real estate. The idea certainly seems to have paid off, given his apparent success. As of writing, he is affiliated with Keller Williams Realty and works as a Realtor for Big H Homes as well as the Vice President of the Los Angeles National Builder Trade in Program. His work is primarily based out of Westlake Village in California.
Living in the Los Angeles Metropolitan Area of California, Steve is happily married to Terri Arias and is a proud father of two young children. He is also on quite good terms with his fellow gladiators despite the amount of time that has passed since they worked together. We wish Steve and his loved ones the best in his life and hope he has a wonderful future ahead.
Read More: Michael Horton AKA Gemini: Where is the American Gladiator Now?