The undefined boundaries that escalate from filial duty and bleed into personal relationships are clearly addressed in TLC's 'I Love a Mama's Boy.' The reality television show follows couples whose lack of demarcated boundaries is now being blatantly invaded due to their mothers' condescending and invasive nature. Since its premiere in 2020, the show has depicted the nature of a mother's coddling in their son's romantic relationships.
As women in love with mama's boys try to navigate the peripheries of their relationship, drama naturally follows. Tia and Theous were one of the couples on season 2 of 'I Love a Mama's Boy' who managed to intrigue viewers. So, if you're also wondering if they are still together, look no further because we've got all the answers!
Tia and Theous' I Love a Mama's Boy Journey
At 42, Tia and Theous had spent a decade of bliss together before they appeared on TLC's 'I Love a Mama's Boy.' Despite the long years of companionship, problems within their relationship led them to appear on the show. When Tia and Theous first met each other, sparks flew. After meeting at a birthday party, the two exchanged numbers and talked to each other on the whole ride home. As their relationship progressed, Tia expressed her wishes to marry Theous. However, despite their blissful relationship, Theous' relationship with his mother became the bone of contention.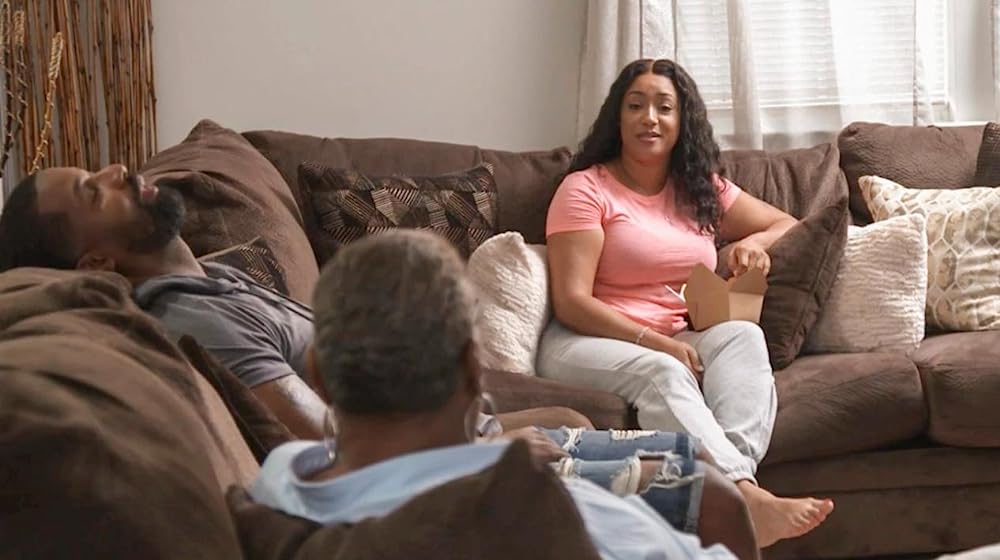 Even at 69, Theous' mother, Carolyn, felt compelled to coddle her 42-year-old son by organizing his mail, sorting out his bills and even folding his laundry. While admitting to his dependency on her on the show, Carolyn said that she felt like an administrative assistant for her son. Even so, the cycle of their relationship continued, with neither party including Tia in their personal time. Referring to his mother as his "ride or die," Theous' dependency on his mother was equally reciprocated by Carolyn, who didn't feel it was a burden to care for her son.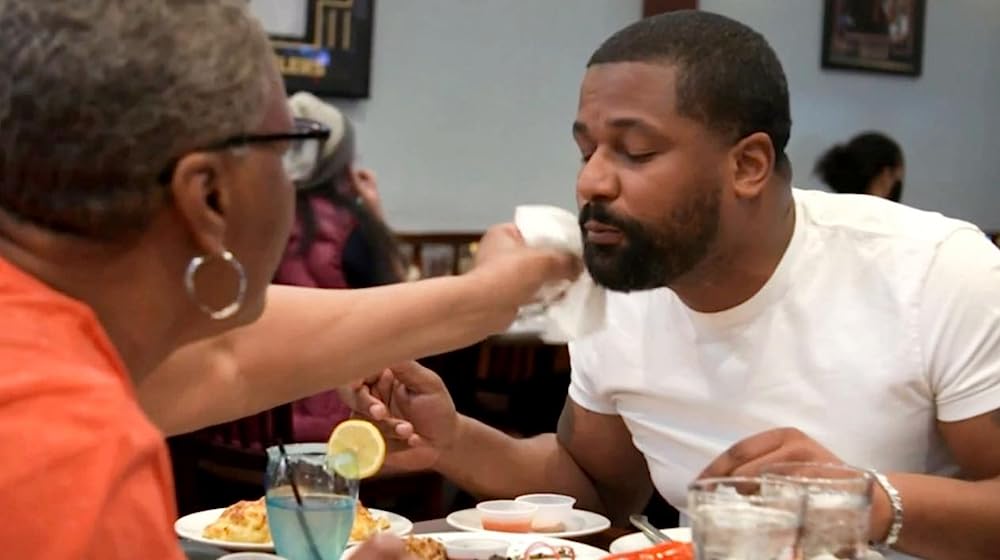 Throughout the show, Tia continued to showcase her dislike for Theous and Carolyn's inability to draw boundaries. The mother-son duo's personal time would include shopping and going to their staple restaurant. In the midst of this, Theous would blatantly ignore calls from Tia, leading to more animosity between the couple. Moreover, when Carolyn had knee surgery, Tia felt that Theous' mother was overstaying her welcome by using her knee issue. So, even though Tia wanted to start the next chapter in their relationship, she felt it was impossible unless Theous learned how to say no to his mother.
Are Tia and Theous Still Together?
Despite their differences, Tia and Theous always showcased that their relationship was much more than their minor issues. Even though Tia and Theous like to keep their personal life under wraps and do not showcase their life on social media, their on-camera dynamic displayed their deep connection that surpasses the tidbits of issues. However, the growing walls on either end also led many to believe that Tia and Theous would not work out in the longer run.
Even so, a personal friend of Theous has taken to social media to clarify that the duo's relationship is embellished for the reality show and does not equate to their real-life situation. So, as far as we can tell, Tia and Theous are still together as of writing. Even though the duo shared reservations against each other, they also shared years' worth of love and trust. As such, it is only plausible that the couple of ten years have worked out the kinks of their dynamic and continue to build a relationship based on trust and mutual respect.

Moreover, even Carolyn's actions on the show come from a place of love and affection. While Tia and Theous' relationship could have gone either way after the cameras stopped rolling, it is probable that the trio has weeded out the blocks and started respecting each other's choices. So, even though the road to their everlasting happiness may have been an uphill battle, we continue to hope that Tia and Theous have found forevermore with each other.
Read More: Are Mike and Stephanie from I Love a Mama's Boy Still Together?